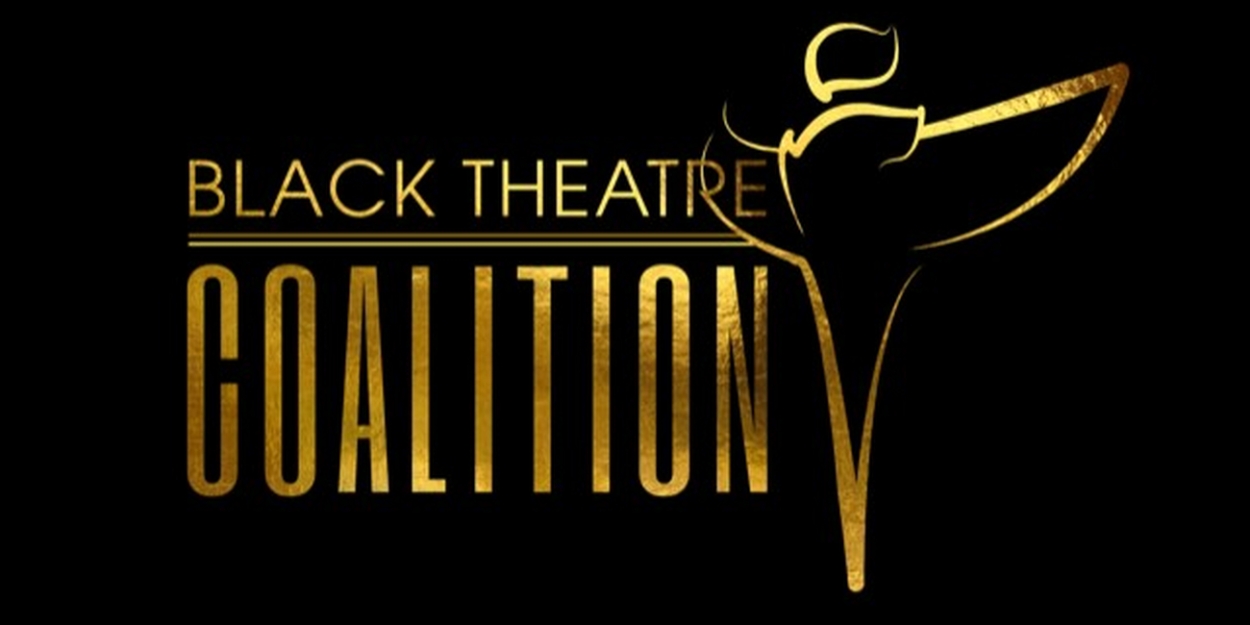 Black Theatre Coalition Announces New Developments in Year Two
BTC's goal in 2023 is to raise a glass and celebrate the 500% growth of black professionals working in the theater industry.
Co-founders T. Oliver Reid, Warren Adams, and Reginald "Reggie" Van Lee, have announced new developments within the Black Theatre Coalition, as the program enters it's second year. Founded in 2019, BTC has narrowed the gap for professionals of color working on and off-Broadway through efforts and strategic partnerships. Cohorts of BTC have launched successful careers within Broadway and creative industries.
Over the past year, BTC has been able to support its 40 plus Fellows and Apprentices with more than $1,000,000 of funding. Their goal in 2023 is to raise a glass and celebrate the 500% growth of black professionals working in the theater industry, and they are well on their way. In their second year, the program will work with 18 offices, 16 productions, and 7 program collaborators. There are 48 participants in the program this year, including 26 Broadway fellows, 18 apprentices, 6 Broadway Across America fellows, and one observer.
In their first year, the program placed BIPOC theatre professionals in crucial positions in offices and on productions across Broadway. The majority of their participants were Black, but they have since expanded by partnering with Ma-Yi Theatre & AAPAC to place a Fellow of Korean descent, Taeuun Yeo, on KPOP, partnering with Broadway for Racial Justice to place an Apprentice of Latinx descent, Jorge Pluas, on Beetlejuice, and partnering with Classic Stage Company to place their first Apprentice on an off-Broadway production with a nonprofit institution.
Additionally, the program itself has expanded and has many different options for applicants including the fellowship program, the apprenticeship program the Sony Music Group composition fellowship, the general management fellowship, the American Express Direction Fellowship, and the BAA Regional Fellowship.
"Our mission, "to remove the illusion of inclusion in the American Theatre by building a sustainable, ethical roadmap toward employment for Black Professionals" continues to lead us into meaningful partnerships throughout our industry and beyond. We realized from the very beginning that this would be no Band-aid fix but a true shift in the theatre model...on Broadway and throughout the entire industry. We are beginning to mobilize, implement and transform through the work of our fellows and apprentices. This is truly just the beginning of a theatrical shift." - Founders of Black Theatre Coalition.
Recognizing the underrepresentation of BIPOC professionals in the commercial theatre industry, this paid apprenticeship program has been dedicated to fostering and preserving a culture of equity, diversity, access, and inclusion while providing an invaluable, in-depth education in the business of commercial theatre.
The Black Theatre Coalition provides paid opportunities for emerging, mid-career, and career-changing Black theatre professionals to gain real job experience while developing a viable pathway to continued work in the industry as producers, managers, designers, directors, choreographers, and all other offstage positions. The goal of BTC Fellowships and Apprenticeships is to support working artists in fostering meaningful relationships with industry leaders and forming a sustainable pipeline to change the American theatre fundamentally.
For more information about the Black Theatre Coalition, visit their website www.BlackTheatreCoalition.org
For partnership inquiries email - Partnership@blacktheatrecoalition.org
For submissions - Submissions@blacktheatrecoaliton.org
ABOUT BLACK THEATRE COALITION
Black Theatre Coalition was founded by T. Oliver Reid and Warren Adams during the Summer of 2019. They identified the disparity between the growing inclusivity onstage, versus the almost non-existence of Black professionals off stage. They invited their colleague, Reggie Van Lee, to join them as Co-Founder in their march towards dismantling the systemically racist and biased ideology in the theatrical job space. Black Theatre Coalition officially filed as a nonprofit 501(c)(3) in June of 2020. Get the latest news regarding Fellowships and BTC programming by subscribing to any of our several social channels: https://linktr.ee/blacktheatrecoalition
Black Theatre Coalition Apprenticeship
The BTC Apprenticeship is the flagship program and began with the reopening of Company on Broadway. Apprenticeships are short term positions primarily in management and production that allow the program to create more job opportunities and have been highly successful in leading participants into instant success in their respective fields.
Sony Music Group Composition Fellowship
The Sony Music Group Fellowship is a partnership with Musicians United for Social Equity in which one composer is given funds at their discretion to work on independent projects throughout the year and opportunities sourced for them by the BTC team. The inaugural Fellow, Crystal Monee Hall, continues to have a varied career as a singer, songwriter, instrumentalist and actress.
The General Management Fellowship
The GM Fellowship is a partnership between BTC and The Theatre Leadership Project (TTLP). This program is 2 years long, which allows the participants to get a full understanding of the general management process from all sides. 2 of our 7 participants have been offered full-time positions in their respective offices.
American Express Directing Fellowship
The AMEX Directing Fellowship is given to one Director who uses the funds at their discretion to work on independent projects throughout the year and opportunities sourced for them by the BTC team. The inaugural Fellow, TaNisha Fordham is now working as Associate Director on her third Broadway production and has produced her own work in Newark, NJ, with this support.
BAA Regional Fellowship
Broadway Across America and Black Theatre Coalition have partnered to create a comprehensive paid fellowship program for Black-identifying college undergraduate juniors, seniors, recent college graduates, and early career professionals interested in pursuing a career in theater administration. These Regional Fellowships are part-time, 14 weeks long, culminating in a three-day all-inclusive trip to NYC to mix and mingle with industry leaders and the rest of the BTC cohort.