Artists Striving To End Poverty Is Now Arts Ignite
Along with a revised mission, the international arts education non-profit welcomes Carl Sylvestre as Executive Director.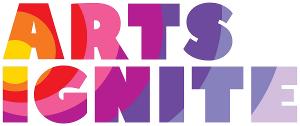 Artists Striving to End Poverty (ASTEP) has changed its name to Arts Ignite. Broadway's acclaimed Music Director Mary-Mitchell Campbell, Founder and Executive Director of Artists Striving to End Poverty (ASTEP), will take on the new staff role as President. As part of this rebrand process, Campbell, along with the Board of Directors, recruited a new Executive Director-one with a strategic vision to make a broader impact through the arts. Carl Sylvestre, an industry leader with over twenty-five years of experience in arts marketing and fundraising will fill that role.
In 2006, Mary-Mitchell Campbell had a vision to introduce children in underrepresented communities to the joys of visual and performing arts. Thus, Artists Striving to End Poverty (now Arts Ignite) was created. The non-profit organization develops agency in young people through the arts by cultivating creative capacity, community, and courage. In 2021, it celebrated its 15-year anniversary by serving over 20,000 students. It currently has active programs in New York City, Florida, India and South Africa.
The revised mission statement states that "through the arts, Arts Ignite develops agency in young people by inspiring the creative capacity, community, and courage they need to thrive."
Arts Ignite's programming includes workshops, residencies, community events, Creative Activity Kits, I/magine, and enduring partnerships across the globe-amplifying joy, collaboration, and communication for young people, teaching artists, volunteers, supporters, and every member of the Arts Ignite community.
"Arts Ignite's name change is all an outward reflection of deeper, internal change. In its arts curriculum, the organization is committed now, more than ever, to centering culturally relevant arts education, anti-racism, diversity, equity, inclusion, and a sense of belonging for youth," says Campbell. "Arts Ignite empowers students whose brilliance, creativity, and lived experiences are more fully expressed in the company's new name and renewed vision."
Carl Sylvestre, who joins Arts Ignite from his seven year tenure as the Director of Development at Theatre Forward states, "I am excited to join Arts Ignite to continue building on ASTEP's legacy. We need to continue our work in supporting quality arts education for youth around the world because of the overall benefits of quality arts education in the areas of social and emotional development as well as workforce development."
Arts Ignite is a leader in arts education to transform the lives of youth around the world. To learn more visit https://artsignite.org