Grand Original Dance Poem SHAN SHUI: An Ode To Nature Comes to Hong Kong
Performances are 14 to 16 October 2022.
Shan Shui: An Ode to Nature will be staged again from 14 to 16 October 2022 at Lyric Theatre, The Hong Kong Academy for Performing Arts. Premiered in 2021 as Hong Kong Dance Company's opening performance for its 40th anniversary dance season, the show has won wide acclaim and was selected as one of ISPA 2022's Pitch New Works projects.
Shan Shui (landscape) paintings are an important vehicle for art and philosophy in traditional Chinese culture. Through depicting the external environment, artists give expression to the internal human world, revealing the relationship between man and nature.
Sense the power of nature through the body
Hong Kong Dance Company's Artistic Director draws on the image of nature under the brush, painting an inner world beyond the confines of time or space through dance. The dancers' bodies become the brush's dots, dashes and vigorous strokes; they are the artist's eye for rhyme, rhythm and internal beauty. The Company's three-year research study on Chinese Martial Arts and Chinese Dance has brought elements of Chinese martial arts into dance training, constructed a richer texture of dance and taken the dance performance in Shan Shui to another level.
"Shan Shui: An Ode to Nature reveals a unique sense of vitality and tranquility. It demonstrates a dance aesthetics that embodies elements of traditional Chinese paintings and martial arts, in powerful compositional flow and rhythm." Said Dr. Elaine Chan, film and cultural studies scholar (extracted from Master Insight Media)
Sense the power of nature through the body, take in worldly beauty and meditate on the origins of life. Pass through mountains and over waters, and with a full heart, let the limits of the self and the physical world dissolve.
More Hot Stories For You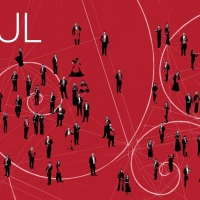 Hong Kong Philharmonic Orchestra Announces 2022/23 Season Programmes

December 5, 2022

The Hong Kong Philharmonic Orchestra (HK Phil) is thrilled to announce 20 mainstage programmes and a selection of chamber music concerts for the second phase of its 2022/23 Season from January to July 2023.
---
Poly Auction Hong Kong and Kids' Gallery Present 'young heARTS' Exhibition and Charity Auction

December 1, 2022

Poly Auction Hong Kong joins forces with Kids' Gallery, debuting the "young heARTS" programme to unify art, learning, exploration, appreciation, experience, exhibition, auction and charity elements into one through a unique perspective.
---
Tom Cavanaugh's ADAM & YOSHI Premieres in China

November 29, 2022

Award winning writer/director/producer Tom Cavanaugh's full-length stage play, ADAM & YOSHI will World Premiere with the Wedraman Theatre Company of Hong Kong.
---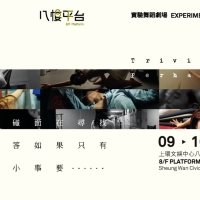 Hong Kong Dance Company Presents Experimental Dance Theatre TRIVIA, PERHAPS

November 21, 2022

Hong Kong Dance Company will present three performances of Experimental Dance Theatre Trivia, Perhaps on 9 and 10 December 2022 at 8/F Platform, Sheung Wan Civic Centre. The cast of nine young dancers will unleash their boundless imagination to bring you a multi-faceted vision of dance.  
---
The Hong Kong Philharmonic Orchestra Presents The First Arts Tech Programme

November 18, 2022

To extend the horizon of creativity in arts with innovative technology, the Hong Kong Philharmonic Orchestra (HK Phil) will launch a series of Arts Tech programmes in its 2022/23 and 2023/24 Seasons. The inaugural programme will be the world premiere of The Metaverse Symphony by Hong Kong composer Elliot Leung, which will be held in May 2023 at the Hong Kong Cultural Centre Concert Hall.
---