MVT's 50th Anniversary Season Continues With Moving World Premiere Of SHIPMENT DAY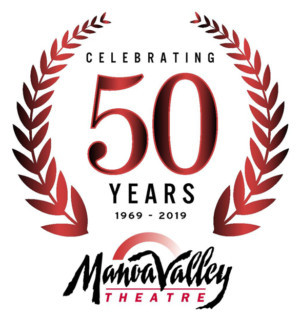 Manoa Valley Theatre continues its momentous 50th anniversary play season with the world premiere of Shipment Day, by Hawaii-born playwright, Lorenzo DeStefano. The play, of which an earlier version received the "Best Play" award in Playbuilders of Hawaii's 2016 New Works Festival, is set in Honolulu between 1934 and 1937, dramatizing the traumatic early life experiences of DeStefano's Portuguese cousin, the well-known leprosy activist Olivia Robello Breitha. It chronicles Olivia's diagnosis with the condition at 18, her two-and-a-half-year confinement at Kalihi Hospital, to the day before her shipment to Kalaupapa, the Hansen's Disease settlement on Molokai. As Hawaii State Department of Health parolee #3306, Olivia would spend the next seventy years of her life, until her death in 2006 at the age of 90, at Kalaupapa.
Playwright Lorenzo DeStefano explains, "Imagine that you have stumbled upon a family secret, a relative in exile that no one has ever spoken of. Intrigued, you meet that relative, a Portuguese cousin, and spend the next seventeen years, until her death, getting to know the circumstances of her life, her struggles and her quiet achievements. Such was the case when, in my late thirties, I learned about my cousin, Olivia Robello Breitha (1916-2006). I was fortunate enough to spend seventeen years getting to know and love this amazing woman. "Shipment Day" is inspired by Olivia's memoir, "My Life of Exile in Kalaupapa," and by stories she told me in her living room in Kalaupapa."
Guest Director/choreographer is Lorenzo DeStefano. Artistic Associate is Bree Kale'a Peters. Assistant Director is Aiko Chinen. Set design is by Michelle Bisbee. Lighting design is by Jonah Bobilin. Co-costume design by Jennifer Hart and Trudy Hodnefield. Props design is by Sara Ward. Hair and make-up design by Lisa Ponce de Leon. Sound design is by Lock Lynch. Co-stage managers are Erich Steinwandt-Gudoy and Tomas Felix-Neal. Performing in the show are Aiko Chinen as Betty, David Heulitt as Hank, Eddie Vancil as Carl, Karen Kaulana as Mary Fernandez, Ku'ulei Shafee as Olivia, Lauren Murata as Linda, Maleko McDonnell as Les Texeira/Joe and William Ha'o as Manuel Robello.
The production will run November 8 - 25. Show times are Wed. 7:30 p.m., Thur. 7:30 p.m., Fri. 8 p.m., Sat. 8 p.m., and Sun. 4 p.m. Tickets are $40. Seniors and military are admitted for $35, youth 25 years old and younger are $22. Minimum age is 12. Call 988-6131 or purchase tickets online at manoavalleytheatre.com. The doors will open for seating 30 minutes prior to each performance. Beverages will be available for purchase on site. No outside food or drinks are allowed. The play is performed in one 75-minute act with no intermission.
Play sponsors are American T-Shirt Company, Aon Risk Services, Inc. of Hawaii, Aqua-Aston Hospitality George Mason Fund of the Hawaii Community Foundation, and Sunshine Arbor Care. The Golden Anniversary Season Sponsor is D. Suehiro Electric, Inc. The Seasonwide Benefactor Sponsor is Cades Schutte and the Cades Foundation. Seasonwide Presenters are First Insurance of Hawaii Charitable Foundation, Honolulu Star-Advertiser and I'olani School. Seasonwide Sponsors are Alexander & Baldwin, Inc. and Ramona Sayre In Memory of Jeff Sayre.