Ft. Myers/Naples Interviews
The latest interviews about live + streaming theatre in Ft. Myers/Naples.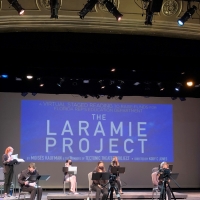 Kody C Jones, Director of THE LARAMIE PROJECT Virtual Staged Reading by Florida Rep Education
by Emily Yorgey - October 22, 2020
, Ft. Myers/Naples
Florida Repertory Theatre's Education program is performing a staged virtual reading of THE LARAMIE PROJECT this Friday, October 23 at 6 PM. It will be broadcast live from their Historic Arcade Theatre Stage. Florida Rep is suggesting donations of $10 for students and $15 for adults to support their...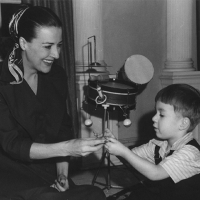 Erik Lee Preminger of TOGETHER, WHEREVER WE GO: GYPSY ROSE LEE BY HER SON, ERIK LEE PREMINGER at TheatreZone
by Emily Yorgey - January 09, 2020
, Ft. Myers/Naples
Erik Lee Preminger, the son of legendary burlesque performer Gypsy Rose Lee (whose 1957 memoirs inspired the classic musical GYPSY) and film director Otto Preminger, will appear in-person at Naples's Theatrezone on Wednesday, January 15, 2020 to present his one-man show about his famous mother (feat...