Ft. Myers/Naples Interviews
The latest interviews about live + streaming theatre in Ft. Myers/Naples.
Kody C Jones, Wedler Lordeus, and Danica Murray of BULLETPROOF BACKPACK at Florida Repertory Theatre
by Elizabeth James - August 08, 2021
, Ft. Myers/Naples
Florida Rep Education's world-premiere production of BULLETPROOF BACKPACK is set to open this Wednesday, August 11. It is a co-commission with Oregon Children's Theatre. This show was conceived by Florida Rep's Education Director, Kody C Jones, and written by Eric Coble alongside a team of Southwest...
Mark Sanders of SHE LOVES ME at Barbara B. Mann PAH
by Fran Thomas - March 25, 2021
, Ft. Myers/Naples
Mark Sanders took time from helping his parents celebrate their 59th anniversary to talk with me about his role of Sipos in the production of She Loves Me opening March 26 at Barbara B. Mann Hall. Sanders is performing with the Gulf Coast Symphony under the direction of Maestro Andrew Kurtz. ...
John McDaniel And Natalie Douglas of Gulfshore Playhouse's February Broadway Cabaret Series
by Elizabeth James - February 09, 2021
, Ft. Myers/Naples
Gulfshore Playhouse is bringing a fun, talent-filled Broadway Cabaret Series to Southwest Florida during the month of February. This series features John McDaniel as the Master of Ceremonies, plus performances by Klea Blackhurst, Natalie Douglas, and Lora Lee Gayer. I had the opportunity to ask John...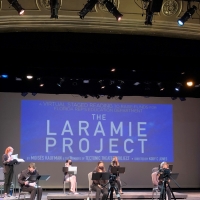 Kody C Jones, Director of THE LARAMIE PROJECT Virtual Staged Reading by Florida Rep Education
by Elizabeth James - October 22, 2020
, Ft. Myers/Naples
Florida Repertory Theatre's Education program is performing a staged virtual reading of THE LARAMIE PROJECT this Friday, October 23 at 6 PM. It will be broadcast live from their Historic Arcade Theatre Stage. Florida Rep is suggesting donations of $10 for students and $15 for adults to support their...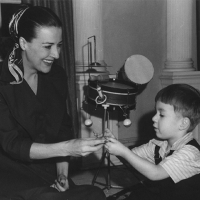 Erik Lee Preminger of TOGETHER, WHEREVER WE GO: GYPSY ROSE LEE BY HER SON, ERIK LEE PREMINGER at TheatreZone
by Emily Yorgey - January 09, 2020
, Ft. Myers/Naples
Erik Lee Preminger, the son of legendary burlesque performer Gypsy Rose Lee (whose 1957 memoirs inspired the classic musical GYPSY) and film director Otto Preminger, will appear in-person at Naples's Theatrezone on Wednesday, January 15, 2020 to present his one-man show about his famous mother (feat...