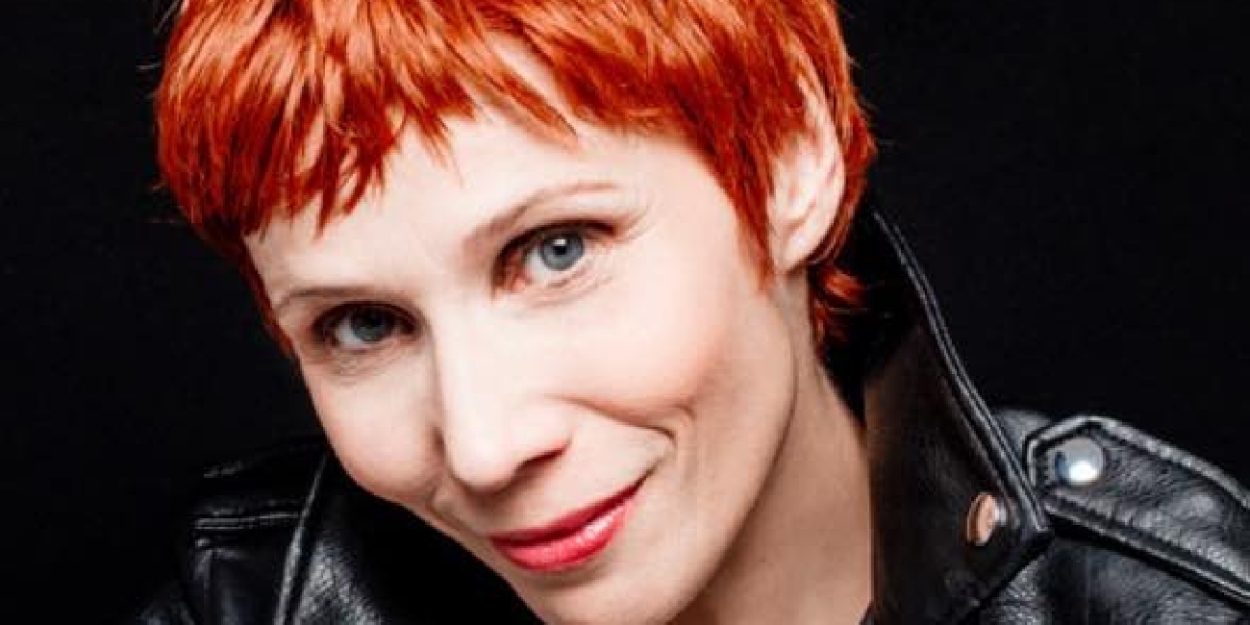 Review: ISABELLE GEORGE at Bal Blomet and La Nouvelle Eve
Isabelle Georges' Broadway concert at the Bal Blomet and Oh là là ! at La Nouvelle Eve
This December belongs to French triple threat, Isabelle Georges, who incidentally once adapted Maury Yeston's song circle December Songs for Paris, which she subsequently recorded! Accompanied by a seven-piece band incorporating the Brass Quintet Magnifica conducted by her musical director, Raphaël Sanchez (himself composer of many musicals of the Paris fringe) and sharing the stage with her life partner, Frederik Steenbrink, Isabelle gave us a splendid Broadway concert at the Bal Blomet.
Aptly starting with the opening number of 42nd Street, currently at the Châtelet in Paris, the selection was eclectic, including songs from the most famous movie musical The Umbrellas of Cherbourg by Michel Legrand and the lesser-known French stage musical Irma la douce by Marguerite Monnot and Alexander Breffort. Some of the great highlights of the evening were Isabelle's revisiting of Liza Minelli's "But The World Goes Round", Frederik's electric rendition of the show stopping "Use What You've Got" from Cy Coleman's The Life, Isabelle upped the tempo when she tapped out Gregory Hines's "Rhythm Is My Business" and her West Side Story medley with Frederik. This led on to another duet from Irma la douce, "Avec les anges" ("Our Language Of Love"), before concluding with the infamous showbiz anthem "That's Entertainment", which aptly describe both parts of the concert indeed!
With a comparatively smaller four-piece band-Basile Mouton on double bass, Nicolas Grupp on the drums, Adrien Sanchez on the saxophone, and Frederik himself on the piano-the weeklong residence at the legendary La Nouvelle Eve in Pigalle of Isabelle's musical revue of Oh la la! was another welcome holiday treat. Catering less to Broadway showtunes and revisiting more the French repertoire, as well as the great American song book, Oh la la! was originally aimed at a foreign audience. First developed by Isabelle, notably at the Adelaide Festival, this act was originally called La French Touch and went as far as London, playing at the Other Palace in 2016 and more recently in New York at the prestigious 54 below!
Revisiting timeless French standards, she mixed English lyrics with original French ones, such as in "C'est si bon" and "La Vie en rose", or "Le Poinçonneur des lilas" by Serge Gainsbourg and of course Charles Aznavour's "Le Temps", which Liza Minnelli had done as a duet with Asnavour at the Palais des Congrès. It's not by chance that Georges channels Minnelli, especially in her delivery of Aznavour's "Mon Amour" (the song he wrote for Liza about sign language) as George obviously worships Minelli!
Her gamine waif persona also conjures up comparisons with Shirley MacLaine, as well as the equally multi-lingual, talented, but sadly forgotten, international singer Caterina Valente.
Another of my favorite moments, and one the the greats that Lilianne Montevecchi also immortalized, was the Cole Porter number "Si Vous aimez les poitrines", from Nymph Errant. Georges actually performed it in the Chichester Festival Theatre production of the musical.
Isabelle this time also attempts to convey in English the specific talky singy style of the great Jacques Brel with "Next" ("Au Suivant)", and the moving Yiddish version of "Ne me quitte pas" is another highlight, as is Frederik's powerful rendition of "How Do You Keep The Music Playing?" by Michel Legrand and Alan and Marilyn Bergman.
The style of jazz played by the excellent quartet was definitely manouche, giving a contemporary Parisian edge to Charles Trenet's "Que Reste-t-il de nos amours?" ("I Wish You Love"), the perfect encore.
Isabelle's patter, including a tribute to the famous standup comedian Raymond Devos, was clever but sometimes unrelated to the songs.
It was good to have, towards the end of the show, a nod to some of Isabelle's previous pieces such as Une Etoile et moi, her Judy Garland tribute, with a heartfelt "Over The Rainbow", and Padam Padam, the one celebrating Piaf and the composer of her more famous songs.
An excellent French version of Cole Porter's "I Got You Under My Skin", intimately delivered by was an ideal epilogue.
Isabelle has a such talent and love for musical theatre. She hasn't seemed to have aged since her promising debut in Titanic and Singing in the Rain over two decades ago, but it's about time to see her again focus on a classic musical theatre role. She could still easily be a Mary Poppins or a Victor Victoria if ever those characters, tailor-made for her, would reach the stage in Paris! Hey Mister producers, let's get to work!