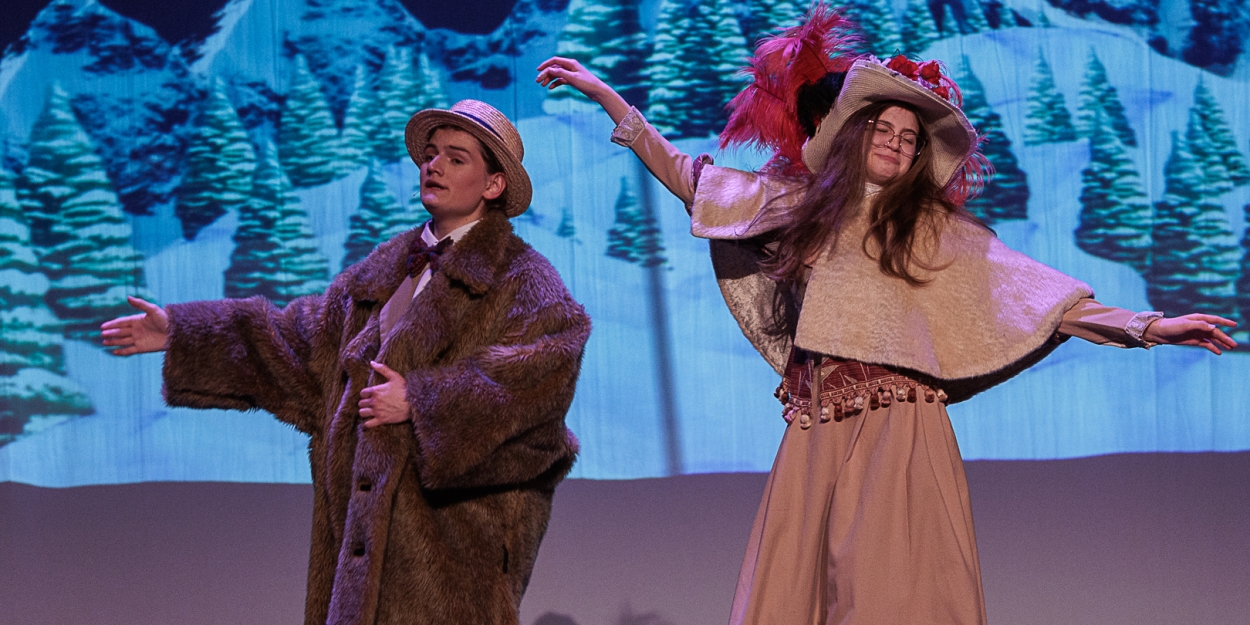 Review: A GENTLEMAN'S GUIDE TO LOVE AND MURDER at Horace High School Theatre
The musical is based on the 1907 novel "Israel Rank: The Autobiography of a Criminal" by Roy Horniman.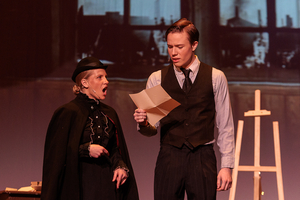 The Horace High School Theatre Presents: A Gentleman's Guide To Love And Murder.
I was lucky to catch the final performance of the first ever fully Horace High Theatre group in the brand new Horace High Theatre.
First of all congrats on the opening of this beautiful theatre!
Kerry Horst does it again, wearing 3 hats as Director, Producer and Lighting Director. He is joined by Vocal Director Christian Boechler, Scenic Designer/Rigger David Wilhelmi, Costume Designer Brenna Lahren and Sound Designer Tim Kraft. Of course I also need to mention Orchestra Director Eric Pelletier and the amazing members of the Pit!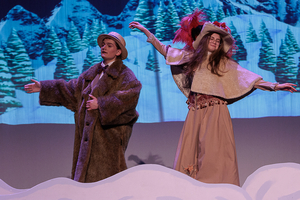 For anyone not familiar with this show (like me) it's a musical comedy. It's based on the 1907 novel "Israel Rank: The Autobiography of a Criminal" by
Roy Horniman
. The Show opened on Broadway November 17, 2013 and ran until January 17, 2016. It won four Tony Awards, including Best Musical.
There is also a 1949 film, Kind Hearts and Coronets, that is loosely based on the same novel, featuring a young actor named Alec Guinness (Obi-Wan Kenobi for you Star Wars fans out there).
This show has some great music, and Kerry and his team are lucky to have some super-talented students to bring these characters to life.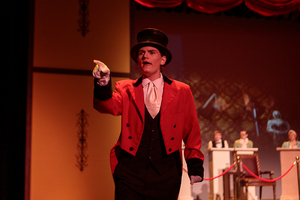 I have to mention my absolute favorite performer of the show, Trae Reardon. I first saw Trae last year in Joseph as The Pharaoh! In this show, Trae tackles 9 different characters and seems to do it with ease. Some of his stand-out numbers for me were on "Poison in My Pocket", "I Don't Understand the Poor", "Barrel of a Gun", "Better With a Man" and one of his funniest scenes in the background during "Inside Out". I really can't wait to see Trae on stage again.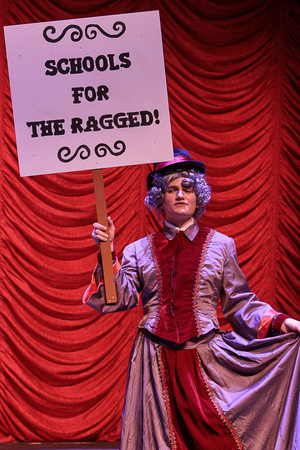 Jaden Bjur as Monty was another wonderful performance. After last year's role as Joseph, Jaden shows off that great talent once again. He had some great stand-out moments and a few of my favorites were on "You're a D'Ysquith", "Foolish to Think", "Inside Out", "Sibella" and "Stop! Wait! What?".
Reese Richard was amazing as Sibella. She has such a beautiful voice and really stood out on "I Don't Know What I'd Do With You", "Poor Monty", "The Last One You'd Expect", "I've Decided To Marry You" and "That Horrible Woman".
Another wonderful singer and performance was by Savannah Mauch as Phoebe. Savannah really stood out on "Inside Out", "The Last One You'd Expect", "I've Decided To Marry You" and "That Horrible Woman".
This was such a fun and entertaining show with a wonderful cast of only 14 students. A huge shout out to the rest of the cast, who were all very talented in their roles. Aiden Doeling, Alora Rude, Becca Smith, Emelia LaHaise, Flint Dignan, Kacey Steinhouse, Keagan Kratcha, Luke Orth, Sara Utley, and Veda Voegele.
I don't believe there were any seniors in this show, so the future of Horace High Theatre looks very bright! I can't wait until next year. Hopefully we will see many of these students in some summer productions!
Photo Credits: Renegade Photography