Previews: HAIRSPRAY at The Playhouse
When it opened on Broadway in 2002, HAIRSPRAY won an extraordinary eight Tony awards. Its popularity has never waned and the tour will visit The Playhouse on December 1-4.
More than just being an entertaining and joyous show, the production also explores the issues of the civil rights movement. While it takes place in the early 60's, it can be applied to any social context and any time, as it highlights ongoing issues such as, racism, freedom of expression and discrimination, to name a few. It sends a moral message. It highlights individuality, and the importance of everyone working together for something to become revolutionary.
The musical is empowering. It encourages individuality, acceptance and freedom. and the power that we have to change, to become revolutionary. It also explores femininity in terms of the female characters. Notably, Tracy's mother, Edna Turnblad, is performed in drag during the shows.
Oh, and yes, it's also about dancing - to rock beats and rhythm and blues grooves. Then, add the carefully curated characters and the iconic songs, "Good Morning, Baltimore". "Big, Blonde and Beautiful" and one of the great finales ever, "Can't Stop The Beat". An unconditionally fun show.
FUN FACT: Stockard Channing was famous for playing Betty Rizzo in Grease. She surprisingly turned down John Waters' offer to join the cast in the movie. So did Lisa Marie Presley.
Aisle Say had the opportunity to interview Charlie Bryant III, who plays Seaweed J. Stubbs. Bryant was in Durham NC. The 10 month tour began in Oklahoma City and will end in Tempe AZ.
For all my readers who have a dream, consider Charlie's path. I asked what theatrical school/training he had. Not much. "I just have natural talent". He sent singing and dancing audition reels to casting directors through Instagram. He was hired. (Charlie is the dancer in the middle of the accompanying picture).
To expound on and punctuate Charlie Bryant's dream, Aisle Say offers up a high school student from Great Neck, New York, then 18-year old Nikki Blonsky. She was chosen for the lead role of Tracy Turnblad for the 2006 movie. Blonski had no previous professional experience in acting or in singing. She had auditioned for the role because it became her dream to play the role of Tracy after seeing the musical on Broadway
FUN FACT: While John Travolta landed the iconic role in the movie, other considerations for Edna Turnblad were Steve Martin, Tom Hanks, and Robin Williams!
This is a non-equity production. For many of the performers, this is their first national tour. Aisle Say has been in the audience for hundreds of professional shows. There is little creative/talent distinction between Equity and non-equity. In fact, some non-equity productions are better. One wonders why a producer would wish to mount an Equity tour, the latter being mucho more expensive, in addition to the oppressive restrictions demanded by the union.
HAIRSPRAY - December 1-4
Home | The Grand Opera House, Wilmington, DE (thegrandwilmington.org) 302.888.0200
Next Up: HOLIDAY DREAMS CIRQUE December 10-11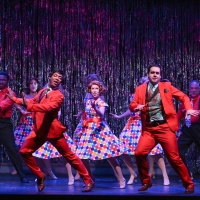 Review: IRVING BERLIN'S WHITE CHRISTMAS at Candlelight Music Theatre
November 28, 2022
After a stellar run of showstoppers and extraordinary, electric entertainment in 2022, Candlelight returns to the seasonal theme of sentimental and saccharine with Irving Berlin's WHITE CHRISTMAS The Musical. Sentimentality and nostalgia are good. And, the venue is to be applauded for staging this show. It's good box office. IRVING BERLIN'S WHITE CHRISTMA at Candlelight Music Theatre.
---
Previews: HAIRSPRAY at The Playhouse

November 21, 2022

When it opened on Broadway in 2002, HAIRSPRAY won an extraordinary eight Tony awards. Its popularity has never waned and the tour will visit The Playhouse on December 1-4.
---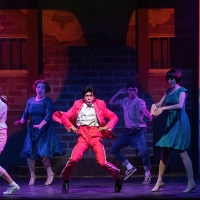 Review: MEMPHIS at Candlelight Music Theatre

October 9, 2022

What did our critic think oHockadoo! MEMPHIS, The Musical, running at Candlelight through October 30, is a compelling show in many respects. Memphis is the story of Huey Calhoun (loosely based on real-life 1950s disc jockey Dewey Phillips) and his mission to bring blues and soul music to a white southern audience in a VERY segregated Memphis. Huey optimistically believes that music can transcend race, and with him on his journey is aspiring singer Felicia Farrell. The two fall in love, but must contend with social barriers, a prejudiced mother, and an overprotective brother. f MEMPHIS at Candlelight Music Theatre?
---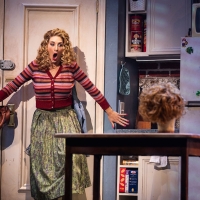 Interview: Payton Reilly from TOOTSIE at The Playhouse

October 2, 2022

It was with some trepidation that I began my interview with Payton Reilly, star of TOOTSIE, the musical set to begin a 3 day run at The Playhouse on October 6. One of Payton's acting credits was an off Broadway production of WILD WOMEN OF PLANET WONGO. How does one prepare for this? Is there a language of wongoise?
---
Feature: DE ROCK N ROLL HALL OF FAME INDUCTION at The Baby Grand

September 12, 2022

Back in 2016, it only took a Facebook page to show that everyone wanted to 'keep the faith with the music, the faces and the memories'. The quote is from Paula Wolkind, Executive Director of Delaware Rock and Roll Society Hall of Fame. Her husband, George serves as President. The 501©3 non-profit is gearing up for an induction ceremony on Sunday October 9 at the baby grand @ 2pm.
---