Deathtrap at Laguna Playhouse
Dates

9/18/2020 - 10/13/2020

Theatre


Laguna Beach,CA




Ira Levin

eemingly comfortably ensconced in his charming Connecticut home, Sidney Bruhl, a successful writer of Broadway thrillers, is struggling to overcome a "dry" spell which has resulted in a string of failures and a shortage of funds. A possible break in his fortunes occurs when he receives a script from a student in the seminar he has been conducting at a nearby college a thriller which Sidney recognizes immediately as a potential Broadway hit. Sidney's plan, which he devises with his wife's help, is to offer collaboration to the student, an idea which the younger man quickly accepts. Thereafter suspense mounts steadily as the plot begins to twist and turn with devilish cleverness, and with such an abundance of thrills and laughter, that audiences will be held enthralled until the final, startling moments of the play.

News About Deathtrap at Laguna Playhouse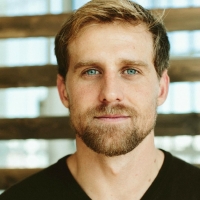 BWW Interview: Actor Burt Grinstead Talks Richard the Lionheart in THE LION IN WINTER
November 08, 2019
Actor Burt Grinstead gained recognition in Los Angeles for his terrific performance in Deathtrap at LGBTQ and later in The Rope at Actors Co-op. He formed his own production company and produced and co-starred in Dr. Jekyll and Mr. Hyde, which he also adapted with his partner Anna Stromberg. They won top prize at the Hollywood Fringe Festival in 2018. Grinstead is currently preparing to open as Richard the Lionheart in The Lion in Winter at Laguna Playhouse this Sunday November 10. In our conversation he talks about the play in depth and lays bare his passion for the acting profession.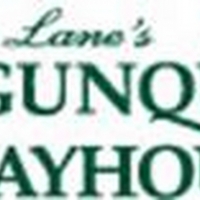 MENOPAUSE THE MUSICAL To Open At Ogunquit Playhouse
August 27, 2019
It's time to grab your best gal pals and head to Ogunquit Playhouse for the hilarious musical comedy Menopause The Musical®, on stage September 4 through September 14. A raucous celebration of womanhood created by Jeanie Linders and inspired by a hot flash and a bottle of wine, Menopause The Musical® applauds women who are on the brink of, in the middle of, or have survived a?oeThe Change.a?? The show is produced by special license from GFour Productions, the producers of MENOPAUSE THE MUSICAL®, now in its 18th year, and 14th as the longest-running musical in Las Vegas history. The director of the Ogunquit Playhouse production is Tony Award®-winner Seth Greenleaf. This joyful parody of 25 re-lyricized classic hits from the '60s, '70s, and '80s features chart-toppers including a?oeI Heard it Through the Grapevine that You No Longer See 39,a?? and the disco favorite a?oeStayin' Awake, Stayin' Awake!a??