Sense and Sensibility at Northwestern University
Dates

2/26/2021 - 2/27/2021

Theatre


Evanston,IL




"Sense and Sensibility" by Jon Jory, adapted from the novel by Jane Austen (February 17 – March 18, 2012) Fortune lost to fate. Romance lost to folly. When a lack of luck makes for difficult marriage prospects, the Dashwood sisters set sail on the volatile seas of courtship. Both are seeking husbands, but have completely opposite approaches. The sisters soon discover that neither reserved Elinor's common sense nor impulsive Marianne's passion offer the key to happiness. Scandalous secrets, burning betrayals, and suave (and some not-so-suave) suitors line the path to true love in this fresh adaptation of Sense and Sensibility.

News About Sense and Sensibility at Northwestern University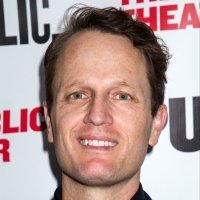 A.R.T. Announces 'Behind the Scenes' Conversations with Artists Making Work at A.R.T.
October 28, 2020
American Repertory Theater has announced today details about the first three events in the theater's new Behind the Scenes series with the writers, directors, composers, and choreographers who are making work at the A.R.T.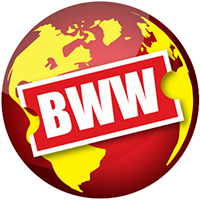 The Academy Of American Poets Announces The Recipients Of The 2020 American Poets Prizes
September 23, 2020
The Academy of American Poets is pleased to announce the winners of the 2020 American Poets Prizes, which are among the most valuable and venerable poetry prizes in the United States.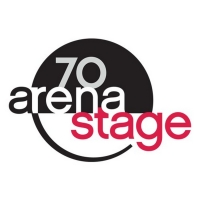 Arena Stage Announces Virtual Audition Intensive
June 25, 2020
Arena Stage at the Mead Center for American Theater has announced its newly created virtual audition intensive. Developed and led by Arena Stage's Community Engagement department, the online intensive prepares students and artists ages 16-22 for careers in theater with group and private coaching sessions in audition techniques.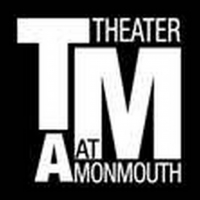 Theater at Monmouth Maine's Classic Theater Releases 2020 Schedule
December 05, 2019
This summer, take a break from the hustle and bustle and journey to the lakes region of Central Maine to experience Theater at Monmouth's (R)evolutionary Season. 2020 is a big year! It's Maine's Bicentennial, it's the 100th Anniversary of Women's Suffrage, and it's an election year. So many revolutionary and evolutionary things to celebrate we've rolled them all into one big ball for a 51st Season of EPIC proportions.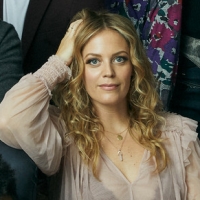 Meet the Cast of JAGGED LITTLE PILL- Now in Previews on Broadway!
November 03, 2019
You oughtta know that Jagged Little Pill is officially in preview son Broadway! The new musical is inspired by the themes and raw emotions laid bare in Alanis Morissette's seminal album of the same name. The Healys appear to be a picture-perfect suburban family - but looks can be deceiving. When the cracks beneath the surface begin to show, they must choose between maintaining the status quo or facing harsh truths about themselves, their community, and the world around them.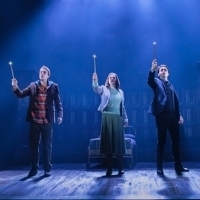 Meet the Current Cast of HARRY POTTER AND THE CURSED CHILD on Broadway!
July 13, 2019
The magic is real at Harry Potter and the Cursed Child on Broadway! Prepare to be on the edge of your seat as Harry, Ron and Hermione launch into a thrilling new adventure that begins 19 years later. The entire theatre has been transfigured to immerse you in this spectacular world where epic duels, extraordinary spells and beloved characters come to life. Filled with unprecedented stagecraft and thrilling storytelling, this Tony Award-winning show is a singular, unforgettable experience. Get to know the current cast of the Broadway production!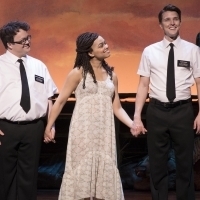 Meet the Current Cast of THE BOOK OF MORMON!
June 16, 2019
Splashy casting news is plenty exciting but we're taking a moment to give a shoutout to the casts of some of Broadway's long-running shows. Meet the current cast of The Book of Mormon below!

BWW Interview: Ashley Teague And Jessica Kahkoska of WILD HOME: AN AMERICAN ODYSSEY at Notch Theatre Company
May 31, 2019
Wild Home: An American Odyssey is a new theatre project by Notch Theatre Company that brings to the stage the hopes, struggles, and experiences of local communities in areas under serious threat from extractive industries. After Wild Home's recent performance in The North Fork Valley of Colorado, Ashley Teague, Artistic Director of Notch Theatre Company and playwright Jessica Kahkoska discuss the program and look to its next steps.

BWW Interview: In Conversation with Ashley Teague of Notch Theatre Company and Jessica Kahkoska about Wild Home: An American Odyssey
June 07, 2019
In Conversation with Ashley Teague of Notch Theatre Company and Jessica Kahkoska about Wild Home: An American Odyssey