Photos: Opening Night Photos from Porchlight Music Theatre's SUNSET BOULEVARD
Last night Porchlight Music Theatre opened their production of SUNSET BOULEVARD.
Sunset Boulevard stars Hollis Resnik and is directed by Michael Weber, choreographed by Shanna VanDerwerker and music directed by Aaron Benham. The regular run performance schedule is Thursdays at 7:30 p.m., Fridays at 8 p.m., Saturdays at 3:30 p.m. and 8 p.m. and Sundays at 2 p.m. with additional performances Wednesday, Nov. 6; Nov. 13 and Dec. 4 at 7:30 p.m. and Thursday, Oct. 24, Nov. 14 at 1:30 p.m. and Friday, Nov. 29 at 3:30 p.m. and an added performance Sunday, Nov. 24 at 6 p.m. Tickets are $39 - $66 and are available at PorchlightMusicTheatre.org or by calling the Porchlight Music Theatre box office, 773.777.9884.
Check out photos below:

Ambria Sylvain, Mandy Modic, Michelle Lauto, Hollis Resnik, Anna Brockman, Michelle Owens, Molly Kral and Laura Sportiello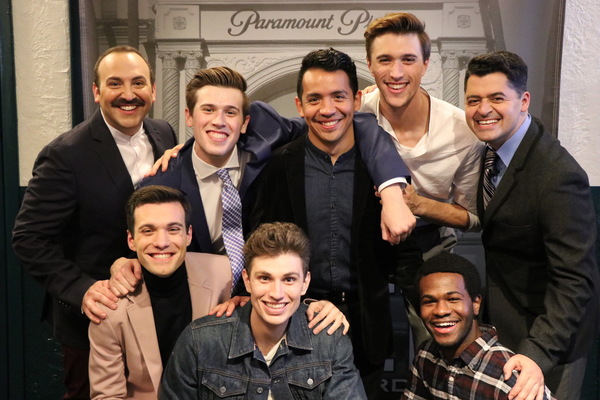 Shane Roberie, Alex Jackson, Justin Cavazos, Billy Rude, Danny Spagnuolo, (bottom) Joe Giovannetti, Brian Healy and Marcellus Burt

Music Director Aaron Benham, Director Michael Weber and Choreographer Shanna VanDerwerker
Photo credit: Austin Packard