Latest Articles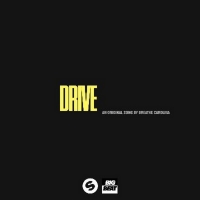 Breathe Carolina Share 'Drive,' Third Single from Forthcoming LP
by TV News Desk - November 11, 2019
After teasing their new album 'DEADTHEALBUM' to fans waiting with baited breath, California-based duo Breathe Carolina have already released two cuts from the forthcoming package including high-energy, pop-dance cut 'TOO GOOD' and the attitude-roaring 'Like This', as they blaze back to form wasting ...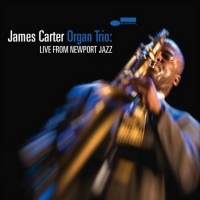 Saxophone Master James Carter Releases Blue Note Debut 'James Carter Organ Trio: Live From Newport Jazz'
by TV News Desk - August 30, 2019
Saxophone master James Carter has released his Blue Note Records debut James Carter Organ Trio: Live From Newport Jazz, a thrilling live performance of Carter's imaginative soul jazz reinvention of Django Reinhardt that was captured at the 2018 Newport Jazz Festival. Joining Carter are two fellow De...

The Dream Syndicate Announce April Tour Dates
by TV News Desk - March 19, 2019
"I put some miles on / still a long long ways to go," The Dream Syndicate's Steve Wynn languidly sings on the new track "Put Some Miles On". The song's title has a double meaning, as it relates to both passing time on the road and listening with appreciation to the influential jazz trumpeter, Miles ...

Louis Cole Announces New Album and Shares New Track/Video
by BWW News Desk - June 29, 2018
Time is Los Angeles-based singer songwriter, producer and multi instrumentalist Louis Cole's third album - a casual but addictive blend of quickfire, hook-laden electrofunk bullets and wistful, soft-focus balladry - and it's compelling. 'A lot of it is little thoughts, that I made into big songs... ...