Latest Articles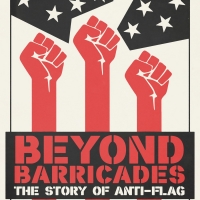 Anti-Flag Announces Retrospective Documentary
by TV News Desk - September 14, 2020
'Ita??s hard to sum up the life of a band in an hour and a half,a?? explains vocalist and guitarist Justin Sane of politically-fueled punk rock band Anti-Flag....
BWW Exclusive: In Honor of Gay Pride - THE 101 GREATEST LGBTQ SONGS/ANTHEMS OF ALL TIME - from Judy Garland to Lady Gaga, from Gloria Gaynor to Frank Ocean
by Peter Nason - June 24, 2020
Happy Gay Pride! BWW Reviewer Peter Nason chooses the 101 greatest LGBTQ songs and anthems from 1920-2020. See if your favorite songs or artists made the grade!...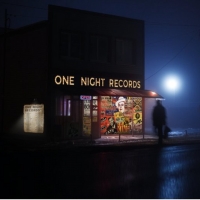 One Night Records Presents 'Lockdown Town'
by TV News Desk - June 04, 2020
One Night Records, a brand-new immersive music event and venue, launches 'Lockdown Town' this October 2020 at a secret London Bridge location, it is announced today [04.06]....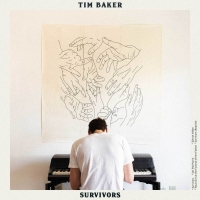 Tim Baker Announces New EP SURVIVORS
by TV News Desk - May 20, 2020
Tim Baker returns to us announcing a new five-track EP, brandishing the multi-purpose title: Survivors...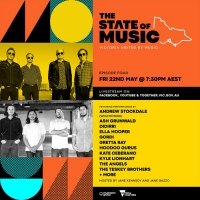 THE STATE OF MUSIC Episode Four Features Hoodoo Gurus, The Angels, The Teskey Brothers and More
by BWW News Desk - May 19, 2020
Attention music lovers! It's time to reveal the unmissable line-up for Episode Four of The State of Music – the weekly live-streamed program curated, filmed and recorded by Mushroom (in partnership with the VIC Government's Victoria Together initiative). With a combined viewership reach of 1 million...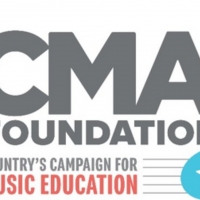 CMA Foundation Honors 30 Music Teachers From Across The Nation With Music Teachers Of Excellence Awards
by TV News Desk - March 09, 2020
The CMA Foundation, a national music education nonprofit and the philanthropic arm of the Country Music Association, is honoring 30 music teachers from across the country as Music Teachers of Excellence. Now in its fifth year, the annual program was created in an effort to recognize those educators ...
Alessia Cara, Tory Lanez & More Nominated for the 2020 JUNO Awards
by TV News Desk - January 28, 2020
The nominees for the 49th Annual JUNO Awards were announced today by The Canadian Academy of Recording Arts and Sciences (CARAS) at a press conference attended by media and industry notables at the Canadian Broadcasting Centre (CBC), in downtown Toronto. JUNO Week 2020, hosted in Saskatoon, SK, will...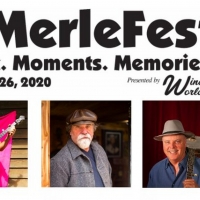 Trent Wagler, Darrell Scott, and David Holt as Judges for 28th Annual Chris Austin Songwriting Contest
by TV News Desk - January 08, 2020
MerleFest, presented by Window World®, is pleased to announce Trent Wagler (of The Steel Wheels), Darrell Scott, and David Holt as judges for the 28th Annual Chris Austin Songwriting Contest (CASC). ...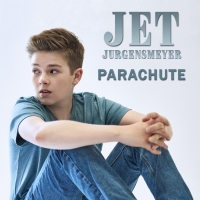 Jet Jurgensmeyer Releases Music Video For 'Parachute'
by TV News Desk - December 27, 2019
Powerhouse teen actor and musician Jet Jurgensmeyer has released a music video for his single "Parachute" out everywhere today. The video stays true to his roots shot on a beautiful ranch in the valley of Southern California."Parachute" is a warm and confessional love song that's fitting for the hol...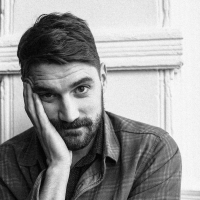 Tim Baker Shares Video For 'The Eighteenth Hole'
by TV News Desk - December 16, 2019
Tim Baker had a big 2019, releasing his debut solo album, Forever Overheard, in spring on Arts & Crafts, heading out on multiple tours across North America. Today he celebrates it all with a stunning video for "The Eighteen Hole", shot in Baker's native Newfoundland, directed by Adrian Vieni and Am...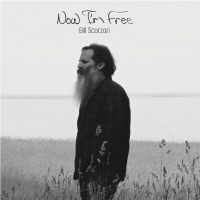 Bill Scorzari Releases Single from New Album
by TV News Desk - August 15, 2019
On September 20, New York native, Bill Scorzari, independently releases his third full-length album of all original music titled, Now I'm Free. His sound is gritty, raw and at times, downright sad. His songs transition through a multitude of emotions, with themes centered on the experiences of the ...