BIO:

Nellie McKay has won a Theatre World Award for her portrayal of Polly Peachum in the Broadway production of The Threepenny Opera and performed onscreen in the film PS I Love You, as well as writing original music for the Rob Reiner film Rumor Has It and contributing to the New York Times Book Review. Her music has also been heard on the TV shows Weeds, Grey's Anatomy, NCIS, Privileged and Nurse Jackie, and Nellie has appeared on numerous TV shows including Late Show with David Letterman (with the Brooklyn Philharmonic), The View, Late Night with Conan O'Brien, Late Late Show with Craig Ferguson, Live with Regis & Kelly and CBS Saturday Morning. In 2010, the Chase Brock Experience produced a ballet of her third album, Obligatory Villagers, while Nellie recently finished contributing to the soundtrack for the HBO series Boardwalk Empire. Home Sweet Mobile Home is McKay's latest album of all-original material and features the musical wanderlust, lyrical playfulness and unique point of view that has characterized her music since her breakthrough debut Get Away From Me. A recipient of The Humane Society's Doris Day Music Award in recognition of her dedication to animal rights, Nellie is known as an outspoken and fierce advocate for feminism, civil rights and other deeply felt progressive ideals. This spring, Nellie premiered her latest project, "I Want to Live!" the "brilliant, zany film-noir musical biography" (New York Times) of Barbara Graham, the third woman to die in the gas chamber at San Quentin, "McKay's virtually unlimited gifts as a singer, songwriter, actress, pianist, ukulele player, mimic, satirist and comedian into a show that is much deeper than its surface might suggest…In the most lighthearted way they evoke a heartless environment of social injustice in which people who fall through the cracks are invisible to everyone else"
Latest Articles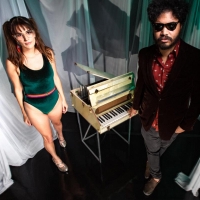 Purple Witch Culver Releases 'Seven of Wands'
by Michael Major - August 27, 2021
Purple Witch of Culver's fifth single, 'Seven of Wands', includes synthesizers, drum machines, and tape effects in the closet, opting for a more organic classic indie singer-songwriter approach, reminiscent of Elliott Smith and Aimee Mann....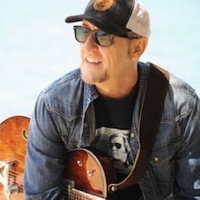 Cary Park Releases New Single 'You Matter To Me'
by Sarah Jae Leiber - October 13, 2020
In any other time, Cary Park's stunning new single "You Matter to Me" might be just another beautiful heartfelt love song, an outpouring of personal affection towards a cherished romanticpartner, friend or family member....

Petaluma Records Releases Second Edition Of 'SONGS OF PEACE & PROTEST' Feat. Dawn Landes and Victoria Reed
by Tori Hartshorn - November 05, 2018
Petaluma Records has released the second edition of their new double-A Side series, Petaluma Presents: Songs of Peace & Protest, today – in conjunction with tomorrow's Midterm Election – featuring Dawn Landes covering Buffalo Springfield's "For What's It's Worth" and Victoria Reed's take onCrosby, S...

NYC's Timothy Dark Announces DOG DAY AFTERNOON EP, Previews SHE PUTS A SPELL ON ME
by Tori Hartshorn - March 14, 2018
New York-based artist Timothy Dark has announced his forthcoming EP 'Dark Day Afternoon', which is slated for release on March 30. This five-track offering is preceded by the release's lead single 'She Put a Spell on Me'. The EP was co-produced by Robb Torres and Timothy Dark for Darkseed Entertainm...