Latest Articles
Find Out Who Won at the 2022 GRAMMY Awards - All the Winners!
by Michael Major - April 21, 2022
The 64th Annual GRAMMY Awards featured a tribute to Stephen Sondheim, a win for Barlow and Bear's 'Unofficial Bridgerton Musical,' Lady Gaga and Tony Bennett for their 'Love For Sale' Cole Porter duets album, Olivia Rodrigo, and more. Check out the full list of winners now!...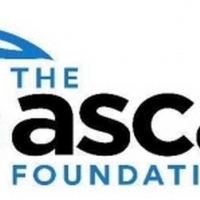 Composer Nina Shekhar Receives The ASCAP Foundation Nissim Prize
by Sarah Jae Leiber - February 18, 2021
Nina Shekhar is a composer who explores the intersection of identity, vulnerability, love and laughter to create bold and intensely personal works. ...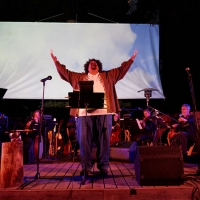 Philip Glass' Days and Nights Festival Launches Streaming Performances
by Sarah Jae Leiber - February 04, 2021
The annual multidisciplinary Days and Nights Festival—which since 2011 has taken place in and around Big Sur, California and has brought together luminaries and pioneers in fields including music, dance, theater, literature, film and the sciences—launches today....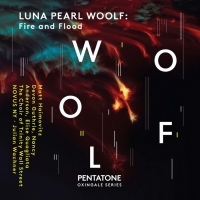 LUNA PEARL WOOLF: Fire and Flood Nominated for 2021 GRAMMY Award
by Chloe Rabinowitz - November 25, 2020
Today, LUNA PEARL WOOLF: Fire and Flood has been nominated for a 2021 GRAMMY Award in the category of Best Classical Compendium. The composer-portrait album, released in February, encompasses 25 years of dramatic vocal and choral works and hauntingly re-imagined Leonard Cohen masterpieces by the inn...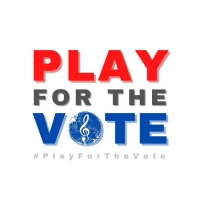 Cellist Matt Haimovitz Plays for the Vote
by Sarah Jae Leiber - November 02, 2020
Grammy-nominated classical cellist Matt Haimovitz joins musicians from all genres across the country....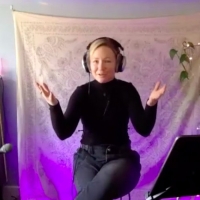 The Next Festival of Emerging Artists Launches 'Next Fest Connects'
by Kaitlin Milligan - May 12, 2020
 Faced with the crisis caused by the Covid-19 pandemic, The Next Festival of Emerging Artists, the unique contemporary music festival founded in 2013 by composer, conductor, and bassist Peter Askim, acted quickly to address the needs of musicians by forming a new component: Next Fest Connects. ...

BMOP/sound Releases New Album, 'David Sanford: Black Noise'
by Kaitlin Milligan - February 05, 2019
Known as the nation's foremost label launched by an orchestra and devoted exclusively to new music, BMOP/sound today announced the release of a new album: David Sanford: Black Noise (TBR 02.05.19) performed by the intrepid musicians of the Boston Modern Orchestra Project (BMOP) and led by conductor ...

Lisa Bielawa to be Inaugural Composer-in-Residence of The Philip Glass Institute at The New School
by Kaitlin Milligan - December 05, 2018
The New School's College of Performing Arts (CoPA) today announced a landmark partnership with the Philip Glass Ensemble (PGE) and long-time PGE member, Lisa Bielawa, around the work of Philip Glass, one of the world's preeminent composers, musicians, and authors, to form a new learning and creative...

Enter A Haunting World Of Dreams & Lullabies With ANGEL HEART: A MUSICAL STORYBOOK
by Tori Hartshorn - December 05, 2018
Haunting, gentle spirits from far-flung worlds meet in the pulsing sphere of dreams and lullabies that is Angel Heart, a music storybook. With an original tale by best-selling children's fantasy writer Cornelia Funke, Angel Heart weaves an evocative original score by Luna Pearl Woolf with beloved so...

PENTATONE Releases New Highlights From Tippet Rise Arts Center in Montana
by Tori Hartshorn - June 05, 2018
Tippet Rise OPUS 2017 is the second compilation album to emerge from the summer music season at Montana's Tippet Rise Arts Center, a 10,260-acre working ranch where monumental sculptures and performance spaces of acoustic perfection nestle against the Beartooth Mountains near Yellowstone National Pa...