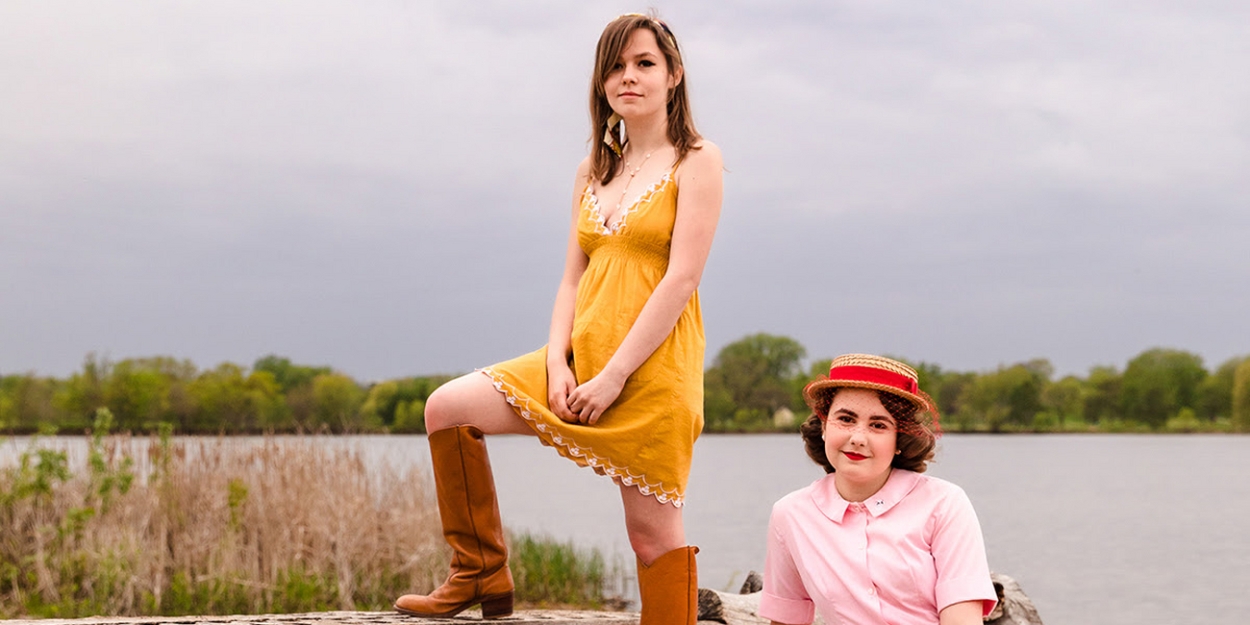 Loki's Folly Announce Album Release Show at Minneapolis' 7th St Entry
Their album will be released on February 21, 2023 via Kitten Robot Records.
Playing loud music that makes them happy, LOKI'S FOLLY, will be playing 7th St Entry in Minneapolis (N 7th St, Minneapolis, MN 55402) on Sunday, February 26 in support of their debut album, Sisu [release date: February 21, 2023 via Kitten Robot Records].
Comprised of three siblings from South Minneapolis (Annie Kuchenmeister: age 21, guitarist and singer; Nissa: age 16, drummer and singer; and Oskar: age 12, bassist), each brings their own unique personality to the music, resulting linked together by an innate bond gelled from their shared upbringing.

For their upcoming album release show, Loki's Folly will be performing songs such as the compelling, high-octane "No Right" (which documents the frustration for the casual injustices women face every day), the indie rock outcry of "The Love Song," and newest single "Beaches and Peaches" which The Indy Review praises, "There is something undeniably pure in sound and spirit in the music of Loki's Folly.
From the jolly, perfectly imperfect harmonizing, to the bouncy drum beat and jangly guitars, to lyrics like "I'm sitting on the beaches, eating peaches, the government is corrupt", you can't listen to this track and not smile. Coming in at under two minutes, Loki's Folly are aiming for the title of the Next Great Garage Band, and they may already have my vote."
Initially born from Annie and Nissa's lessons at celebrated guitar store Twin Town Guitars with Oskar adding beats to the fledgling band, Loki's Folly really took off when folks outside of the practice space started taking notice and helped them graduate from adolescent play to fully realized "folly."
The siblings' energetic and passionate live shows have since garnered a devoted fan base from longtime Minnesota musicians, including Soul Asylum, Haley, Gramma's Boyfriend, The Melismatics, and Ryan and Pony who have all asked them to support their hometown shows.
Loki's Folly were also invited to perform on a special edition of The Current's Local Show with Andrea Swensson in late 2019 and in January 2020 were a part of First Avenue's Best New Bands of 2019 showcase.
"A lot of these songs were written during sleepovers in each other's rooms, often while sharing new music with each other and dreaming about writing songs like the ones we would listen to," Annie says. She also adds that most of the songs on the album have very personal connections and are portraying a lot of the things they find "difficult to communicate" in regular interactions.
For instance, the fuzzed-out "Appease the Girl," which features Soul Asylum's Dave Pirner on guitar, is a song Annie wrote describing what it's like having to navigate the world as an autistic person. Overall, Sisu offers a captivating view of the complex emotional landscape that we've come to know as modern adolescence, but it does so with freeing, punky abandon.
Photo credit: Mika Larson