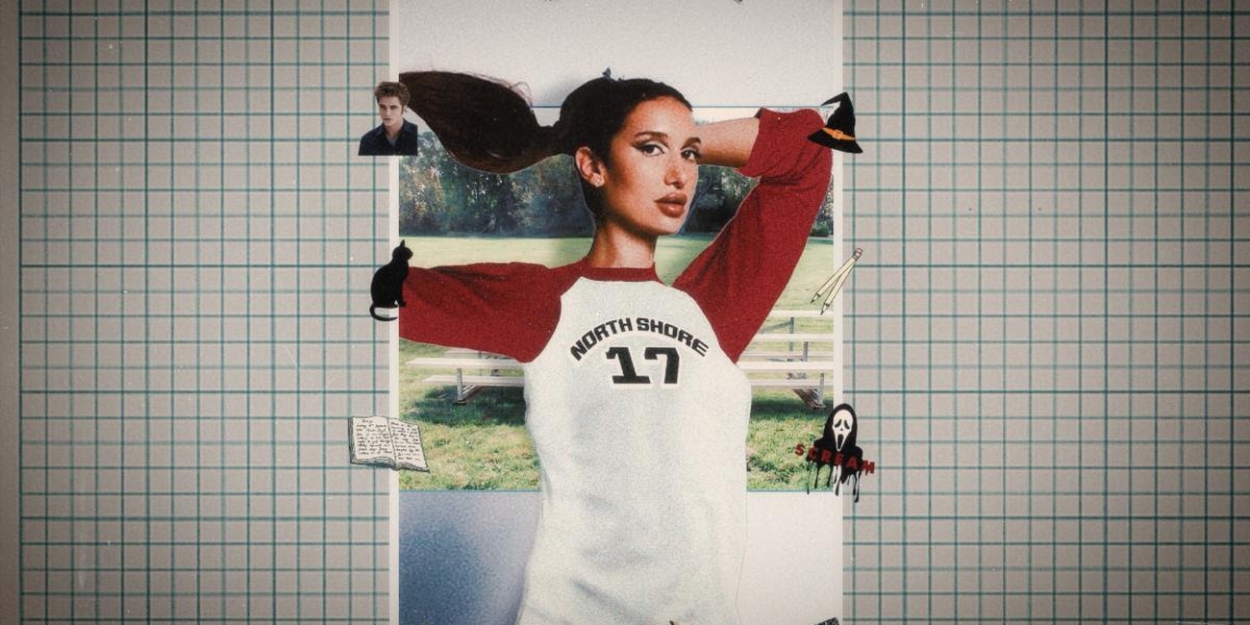 Julia Wolf Releases Debut Album 'Good Thing We Stayed'
Her tour starts Feb. 10 in Atlanta.
Self-made newcomer, Julia Wolf, has dropped her captivating debut record Good Thing We Stayed via BMG ahead of her Gothic Babe Tendencies headline tour, which starts Feb. 10 in Atlanta.
Soaring past 50 million global streams across Julia's discography, Good Thing We Stayed features acclaimed tracks "Hot Killer," "Virginity," "Dracula," "Get Off My," her collab with blackbear, "Gothic Babe Tendencies," and now focus track, "Rookie of the Year."
"This album is a collection of memories that have left heavy marks on my life," Julia shares. "The record tells the journey of what and who made me who I am. Seeing I almost gave up a few years ago and was ready to move to a different country, all I can say is...it's a good thing we stayed."
Named one of the "Pop Artists to Watch in 2023" by TIDAL, Julia has earned continued praise from Associated Press, PAPER, V Magazine, Young Hollywood, etc. leading up to the release of Good Thing We Stayed. Julia will make her TV debut on Jan. 18 performing her fierce single "Hot Killer" on The Late Late Show with James Corden.
Penned in the solitude of her New York bedroom, Julia's Good Thing We Stayed effortlessly displays her lyrical prowess, cultural knowledge, and musical agility between genres. The result? A deeply personal, heart-on-her-sleeve album that marks Julia's strength, perseverance, and resilience through emotion, humor, and a little umbra.
At the heart of Good Thing We Stayed stems a newfound empowerment that Julia has embraced after nearly giving up on her dreams of making music. Fueled by her own belief in herself and all women, Julia recently collaborated with Women's Reproductive Rights Associate Project (WRRAP) to bring awareness to women's rights through her female-forward track "Get Off My." You can check out more info here.
Raised in an Italian-American family on the North Shore of New Jersey, Julia's mood-boarded vision for Good Thing We Stayed is injected with her obsession for horror films, Jack Skellington of The Nightmare Before Christmas, and the dark suburban streets of New York City. Good Thing We Stayed is a culmination of unique storytelling and relatability, serving as a brave voice for a generation that understands you don't have to be the loudest in the room to be heard.
You can purchase tickets for Julia Wolf's Gothic Babe Tendencies Tour HERE.
Listen to the new album here:
Tour Dates
Feb. 10-Atlanta, GA-Vinyl at Center Stage
Feb. 11-Nashville, TN-The Basement East
Feb. 13-Washington, DC-Union Stage

Feb. 14-Boston, MA-Brighton Music Hall
Feb. 16-New York, NY-Bowery Ballroom

Feb. 18-Philadelphia, PA-The Foundry At The Fillmore Philadelphia

Feb. 20-Chicago, IL-Schubas Tavern
Feb. 21-Minneapolis, MN-7th Street Entry
Feb 24-Portland, OR-Holocene

Feb. 25-Seattle, WA-Barboza

Feb. 27-San Francisco, CA-Popscene @ Rickshaw Stop

Feb. 28-Santa Ana, CA-Constellation Room

Mar. 2- West Hollywood, CA-The Roxy Theatre