Michael T. Mooney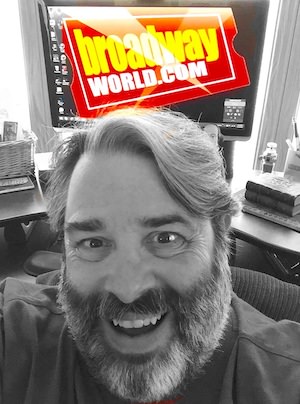 Michael T. Mooney has devoted his life to the performing arts, having been involved as performer, writer, director, and administrator. Coming to Paper Mill Playhouse in 1994 from The Growing Stage Theatre in Netcong, New Jersey, he first served in the fundraising department and then became involved in the theatre's accessibility programming, eventually assuming full responsibility for the theatre's nationally recognized Access programs and services. In 2001, he was appointed Manager of Outreach and Access Programs, a position he designed himself. Mr. Mooney has led community drives for the Victims of 9-11, Jersey Cares, New Eyes for the Needy, The Make-A-Wish Foundation, Lainie's Angels, First Book NJ, Tsunami Relief, The American Red Cross, and Broadway Cares/Equity Fights AIDS. In addition to his Access responsibilities, he also directed Paper Mill's Senior Players Workshop, managed the award-winning Adopt-a-School Project and has been both instructor and adjudicator for their STAR program. He is a founding member of LEAD and served on the board of directors for The Fund for the New Jersey Blind, The Audio-Description Coalition of America (ADC), The New Jersey Cultural Access Network, and The New Jersey Theatre Alliance. For five years, he studied directing and writing for theatre-in-the-round with England's Sir Alan Ayckbourn and has staged more than 60 productions of plays and musicals in Northern New Jersey, including the American premieres of four of Sir Alan's plays. Michael is the proud recipient of the 2008 New Jersey Governor's Award for Arts Education and the 2003 Ann Klein Advocate Award for his work with senior citizens and people with disabilities. Easter Seals New Jersey named him one of their "Miracle Workers" of 2008. He lives in Neptune, New Jersey, having also lived in Central Florida and London, England.
MOST POPULAR ARTICLES
LAST 30 DAYS
LAST 365 DAYS
BWW Review: THE GIRL NEXT DOOR at Stephen Joseph Theatre, Scarborough UK

June 29, 2021

Ayckbourn's 85th play filmed for streaming.
---
BWW Interview: ABSURD PERSON SINGULAR at Theatre Row

December 4, 2019

This perfectly-timed holiday revival will feature British actors, performing an iconic British play!
---
BWW Review: JINGLE at Tropicana Showroom

November 26, 2019

Tropicana is thawing out their festive Christmas show JINGLE, an hour-long serving of song and dance celebrating the holiday season.
---
BWW Review: SIDEKICKED at Cape May Stage

August 14, 2019

A moving and memorable portrait of America's favorite sidekick. Vivian Vance.
---
BWW Feature: AYCKBOURN AT 80

April 5, 2019

Ayckbourn's plays have proven to have worldwide appeal, and naturally New Jersey is no exception. Although sandwiched between busy theatrical hubs New York City and Philadelphia, the New Jersey has substantially contributed to Ayckbourn's popularity with numerous productions throughout the Garden State.
---
BWW Feature: THE GARDEN STATE LOVES LUCY!

February 24, 2019

Had Lucy's family stayed in Trenton, history might have been very different, but the Garden State stayed peripherally involved the Queen of Comedy's life and work.
---
BWW Review: KILLALOT: AN IVY MEADOWS MYSTERY

December 4, 2018

KILLALOT is the very model of a modern medieval mystery. In her her sixth outing, Ivy Meadows continues to try to balance sleuthing and stardom.
---
BWW Review: ANNIE at Axelrod Performing Arts Center

November 5, 2018

Under the intimate warmth of the Axelrod footlights, Andrea McArdle capably delivers both her trademark Broadway-belt and a comic sense of desperation.
---
BWW Review: RAGTIME: THE MUSICAL at Axelrod Performing Arts Center

March 7, 2018

It's hard to imagine a better location for a production of RAGTIME than Deal, New Jersey. The predominantly Jewish community is adjacent to the largely African American population of Asbury Park (a city known for 'New Music') and connected by the millionaire mansions of Ocean Avenue: RAGTIME in microcosm.
---
BWW Review: THE PHANTOM OF OZ by Cindy Brown

February 7, 2018

Cindy Brown's stage-struck sleuth Ivy Meadows is on the case of a brand new mystery that becomes highly personal when it involves her best friend.
---
BWW Previews: SHOWS FOR DAYS at Black River Playhouse

September 9, 2017

The Chester Theatre Group is proud to present the New Jersey premiere of SHOWS FOR DAYS by Douglas Carter Beane. The troupe is kicking off their jubilee year with this celebration of the joys (and sorrows) of community theatre.
---
BWW Review: IVY GET YOUR GUN by Cindy Brown

May 15, 2017

With its short, pithy chapters and heaping helpings of humor, IVY GET YOUR GUN arrives just in time for your summer reading list!
---
BWW Review: UNSEEN AYCKBOURN by Simon Murgatroyd

December 16, 2016

In 2016 playwright Sir Alan Ayckbourn premiered his 80th play – that's more than double the output of England's most famous dramatist, William Shakespeare. But that number only represents his major plays.
---
BWW Review: One Man Show SIZE MATTERS Now on DVD

November 25, 2016

SIZE MATTERS starring Raymond McAnally and directed by Joel Wilson runs 66 minutes and is distributed by Mountain Mack Productions LLC and is now available from Amazon.com
---
BWW Review: OLIVER TWISTED by Cindy Brown

June 20, 2016

Cindy Brown's newest follows closely on the heels of her previous Ivy Meadows Mysteries, MACDEATH and THE SOUND OF MURDER.
---
Summer Stages: Something for Everyone at Middlesex County Plays-in-the-Park

June 14, 2016

It's summer in New Jersey and that means it's time to grab the lawn chairs and experience outdoor theatre with THE LITTLE MERMAID, SISTER ACT and SOUTH PACIFIC.
---
BWW Review: THE SOUND OF MURDER by Cindy Brown

October 2, 2015

Cindy Brown's breezy, lightly satiric book THE SOUND OF MURDER casts Ivy Meadows in a mirthful musical mash-up called "The Sound of Cabaret"!
---
BWW Reviews: SOUTH PACIFIC at Algonquin Arts Theatre

April 13, 2015

With SOUTH PACIFIC Algonquin Arts continues to provide the highest quality musical theatre to New Jersey audiences while showcasing Broadway's most talented performers.
---
BWW Interviews: Tim Hackney of PETER AND THE STARCATCHER at State Theatre, New Brunswick

March 9, 2015

PETER AND THE STARCATCHER is a bit of a homecoming for 'Jersey boy' Tim Hackney, who plays the role of Mrs. Bumbrake in the hit comedy. We caught up with the actor on the road to talk about his upcoming pit stop in the Garden State.
---
BWW Reviews: MACDEATH by Cindy Brown

February 2, 2015

Ask a theater lover what kind of music they like, and they will invariable say Sondheim or Andrew Lloyd Webber. Ask what they do for fun, and the answer will usually involve tickets to a play. Anyone who recognizes themselves as 'born in a trunk' will want to add Cindy Brown's new mystery novel, MACDEATH, to their reading list. As the title suggests, the light-hearted mystery thriller takes on the venerable Scottish play and the superstitions surrounding the time-worn tragedy. The book is billed as an 'Ivy Meadows Mystery' - the first of a series. Ivy is something akin to a modern day Nancy Drew - an eager young actress turned sleuth in modern-day Phoenix, Arizona.
---