Josephine Tuso-Key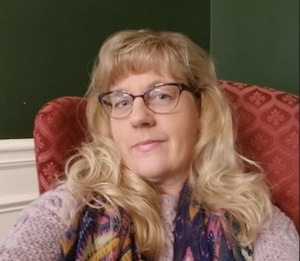 Jody Tuso-Key began writing for Broadwayworld in 2019 and is a theater nerd to the core. She's a special education math teacher at West Hall Middle School in Oakwood, GA, and Director of the Spartan Performing Arts Academy and Spartan Serendipity Community Players in Oakwood, GA. She's a board member of Gainesville Theatre Alliance Wings and proprietor of the blog Speakeysie: entertainment review and promotion. She began acting at 8 years old and, then turned to technical theater as an adult. She has been involved in theater in the ATL area for many years, having worked as a director, stage manager, and sound and light designer for children's and high school theaters in the greater Atlanta area.
MOST POPULAR ARTICLES
LAST 365 DAYS
BWW Feature: ATLANTA DARK THEATER PROJECT as seen through the lens of Michael Boatright
Posted: Jan. 25, 2021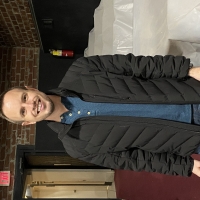 BWW Feature: Renovations at Historic Holly Theatre
Posted: Feb. 2, 2021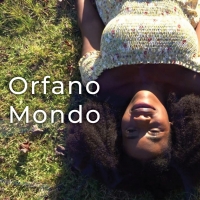 BWW Interview: Ryan McKinny of ORFANO MONDO at Atlanta Opera
Posted: Mar. 11, 2021


BWW Interview: Ryan McKinny of ORFANO MONDO at Atlanta Opera

March 11, 2021

They say necessity is the mother of invention. This is especially true for artisans during the pandemic. One of the oldest art forms, opera, like so many other art forms has shifted and evolved as a result of the current climate. Atlanta Opera is no exception. When you go to their webpage, you'll find a new widget at the top labeled STREAM. Once you click on that, you'll see a drop-down: WHAT'S ON. Click on that, and you'll find Orfano Mundo, a visual and auditory treat. For only $15 a month or $99 a year, patrons will have all access to ATL Opera's streaming service. 
---
BWW Feature: Renovations at Historic Holly Theatre

February 2, 2021

The Holly Theater is taking advantage of our Covid shutdown to complete some much needed renovations to our stage. For years, the Holly Board of Directors have been planning and fundraising to 'Elevate' the performance capacity of the Holly by installing a fly system. As a historic movie house built in 1948, we first had to overcome major infrastructure challenges before the fly system mechanics could be installed. We have worked with architect Jeff Crocker and BCA Studios out of Gainesville to design a new, flexible performance space with the capacity to grow our fly system capabilities in the future.
---
BWW Feature: ATLANTA DARK THEATER PROJECT as seen through the lens of Michael Boatright

January 25, 2021

Photographer Michael Boatright captured the stark reality of the effects the pandemic has had on Atlanta's theaters. While area theaters have been able to become more creative with their content to survive, most houses remain dark.
---
COME FROM AWAY Opening Night in Atlanta Includes Fascinating Talk Back

July 1, 2019

COME FROM AWAY opening night's audience was treated to a talk back by four very special people, who joined the cast on the stage for a talkback once the show had completed. The panel included some real-life Gander9.11 storytellers who are portrayed as characters in the show: Kevin Tuerff, a passenger who wrote the book 'Channel of Peace: Stranded in Gander on 911'; Captain Beverly Bass, an American Airlines pilot whose plane was one of the 38 that touched down on the tarmac that day; Claude Elliot, former mayor of Gander who coordinated efforts for the small town of 10,000 people to welcome 7,000 guests. Also in attendance was Nadia Theodore, the consul general of Canada, and
---
BWW Interview: A Groundbreaking Conversation With Aurora Theatre's Ann-Carol Pence, Anthony Rodriguez, and Al Stilo

June 14, 2019

Broadwayworld recently had a conversation with Anthony Rodriguez, co-founder and Producing Artistic Director, Ann Carol Pence co-founder and Associate Producer, and Al Stilo, Marketing Director, where they shared their vision for the future of the space as well as their vision for the arts as a community builder in Gwinnett County. Aurora will be soon beginning their 24th season, and have been in their current space in Lawrenceville since 2007.
---
BWW Interview: BONNIE AND CLYDE at School Street Playhouse

June 8, 2019

Kealy Ford and Dane Croxton, real life sweethearts steam up the stage as Bonnie and Clyde at the School Street Playhouse.
---
BWW Interview: Liam Redford of BILLY ELLIOT at City Springs Theatre

May 3, 2019

City Springs Theatre is the new kid on the block in the ATL theater scene, but they've been making a big splash with their last musical South Pacific. Now they're offering up BILLY ELLIOT, a musical based on the 2000 film. With music by Elton John and book and lyrics by Lee Hall, who also wrote the screenplay, this show boasts ten Tonys and ten Drama Desk awards including best musical in 2008. This is the story of Billy, a motherless boy living with his father in Great Britain during the 1984-85 coal miner's strike. The story promotes the subversion of traditional gender roles, as Billy gives up his boxing gloves in exchange for dancing shoes. He finds himself drawn to dance like a moth to a flame. This is a story of acceptance, tolerance, and love.
---
Elm Street Cultural Arts Village Announces 2019/2020 Theatre Season With Off-Broadway Comedy Puffs, Kooman & Dimond Musical, and More!

April 2, 2019

August 16th, 2019 kicks off Elm Street Cultural Arts Village's exciting new season for 2019 and 2020 - A Season To Prevail. Associate Artistic Director Siobhan Brumbelow discusses how each production links to the theme of prevailing: "Our 2019-20 Season To Prevail expresses the stories of underdogs with forgotten hopes and stagnant dreams. From self-discovery to belonging, the productions chosen for this season portray the struggle to be better - to try harder and the bonds that are created during these trials. To prevail can be to win, but it also means to exist - and these stories reflect that fight to exist." Elm Street's upcoming season includes a mix of new plays and classic musicals, some of which will be performed for the first time in the Atlanta area and/or Georgia!
---
BWW Interview: Johnny Wexler on being Frankie Valli in JERSEY BOYS' US Tour

March 29, 2019

JERSEY BOYS has been a Broadway favorite since the jukebox musical premiered in 2005. It can still be seen Off-Broadway at New World Stages, but in case you're not traveling to Manhattan any time soon, you can catch the show as it travels across America to a city near you. The story of the Four Seasons wouldn't be complete without the character of the incomparable Frankie Valli, whose perfect falsettos gave the group its iconic sound. I caught up with Jonny Wexler in Atlanta, who's been playing Frankie on tour for his second season. He's been with the production for 5 years total, having played Joe Pesci for 3 seasons. Here's what he had to say:
---