Jini Rooney - Page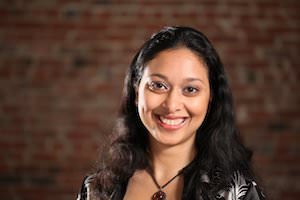 Jini Rooney is a performing arts patron, investor, entrepreneur and medical doctor.

A fourth generation South African, Jini has lived and worked on 3 different continents. Drawn to international diplomacy at an early age, Jini enjoys participating in the facilitation of business ventures between South Africa, Ireland and the US.

She worked in both public and private medical hospitals in Ireland focusing on Emergency and Palliative Medicine. Jini co-founded Healthy, Wealthy & Wise - a women's health and financial forum as well as Horizon Speakers & Seminars in Ireland - a speaker's platform for international business leaders.

After moving with her family to San Francisco she took up the position of Global Partnership Manager for BizTechDay, a boot camp connecting entrepreneurs with internet mavericks, social media gurus and potential investors. Jini lived in NYC for 5 years where together with her husband and 2 children, they became actively involved with the local theater community. Carmel, Indiana was her next pitstop - a city with another burgeoning performing arts scene as well as home of The Great American Songbook and Indy 500.

She currently resides in Dublin, Ireland where she maintains her strong links with the performing arts communities in NYC and Indiana.
BWW Review: ZANDRA, QUEEN OF JAZZ at Smock Alley Theatre

November 22, 2019

Born Josephine Alexandra Mitchell in 1903, 'Zandra' Mitchell hailed from a distinguished musical family in Phibsborough, Dublin. A multi-talented musician, Zandra was drawn to the saxophone as a teenager. In her 20's, oblivious to Irish tongue wagging, she ventured off with an all-women band enthralling audiences in dance halls and jazz lounges across Switzerland and Germany.
---
BWW Review: LAST ORDERS AT THE DOCKSIDE at The Abbey Theatre

September 27, 2019

1980. The Dublin docklands. Family and friends gather at their local pub after the funeral of their beloved patriarch, a prominent and well-respected docker. The gathering is timely as they are inadvertently the final patrons of the establishment. The following morning the pub is due for demolition. Caught in the flurry of Ireland's massive social and economic reform, they gather to mourn the passing of a soul, a pub and their entire way of life.
---
BWW Review: SYMPHONY OF WORMS at Smock Alley Theatre

September 11, 2019

Much like our Parisian friend Amelie, an only child who paints her world with her vivid imagination, pint-sized Hannah Mamalis, an only child from rural Connemara, sweeps and soars with her imagination. Nothing seems too mundane or outlandish for Hannah. Lying 'pretend dead' in bogs with her best friend or singing duets online with total strangers.
---
BWW Review: THE ROARING BANSHEES at Smock Alley Theatre

August 14, 2019

Writers Peter McGann & John Morton have let loose The Roaring Banshees, part two of their Ripping Yarn Trilogy. The trilogy celebrates the centenary years of Ireland's independence. Part one: The Hellfire Squad successfully premiered in 2016 and told the tale of Micheal Collins' assassins. They are currently working on their final installment, The Folklore Commission. The Roaring Banshees are a fictionalised branch of Cumann na mBan, an Irish republican women's paramilitary organisation active during the Irish War of Independence and Civil War. Outlawed by the Irish Free State and sorely betrayed by both the Irish and English factions, the clan of 7 cross the pond and set up shop in Chicago.
---
BWW Review: THESE STUPID THINGS - A Sensitive Study of Love & Medicine at Smock Theatre Alley

July 21, 2019

One of the highlights of Dublin's bustling summer calendar is the Festival of Curiosity, an annual international festival celebrating 4 days of science, art, design, and technology. This year one of the gems amongst the 32 events is the tender and cerebral play currently running at the Smock Alley Theatre, These Stupid Things.
---
BWW Review: TWO PINTS - Reflection and Mirth at The Abbey Theatre

July 1, 2019

Much like stepping into a pair of comfortable slippers, two amiable aul Irish gents meet regularly at their local watering hole. Each armed with a pint, they follow the same ritual (in no particular order): grumbling, swapping accounts of life events, discussing current affairs, daydreaming, counseling, reminiscing, philosophizing and idling in the comfortable silences in between. Roddy Doyle, influential Irish novelist, playwright, and screenwriter, has ubiquitously made his mark in literature, on screen, and on stage. Impressively, whilst Two Pints runs at The Abbey, his novel-adapted-into-play The Snapper is running concurrently at The Gate.
---
BWW Review: THE UNMANAGEABLE SISTERS at The Abbey Theatre

June 22, 2019

Who would have thunk a sociable gathering of inquisitive neighbours would turn into such a rollicking free-for-all? One million Green Shield stamps. Fifteen delightful characters. A single winner - Ger Lawless. Fourteen family members & neighbours to help her paste the stamps in booklets to claim her prizes. Four outspoken sisters (1 spurned). Three tolerant daughters and one fabulously feisty mother-in-law. 130 minutes of rib-tickling comedy.
---
BWW Review: CITYSONG, AN ENCHANTING SYMPHONY at The Abbey Theatre

May 31, 2019

Writer Dylan Coburn Gray, a keen and compassionate observer of human nature has created in Citysong a compelling narrative of a multigenerational family featuring pivotal moments in their lives. In 90 minutes he captures our imagination with dozens of joyous, tender and intimate family interludes. Citysong resembles an enchanting symphony, with every element resonating with the living, breathing city of Dublin. Gray's hopeful script, Sarah Bacon's captivating set, Paul Keogan's eye-catching lighting, Adrienne Quartly's entrancing music and the highly accomplished cast combine to produce theatre magic.
---
BWW Review: AVENUE Q at The Gaiety Theatre

May 14, 2019

Deliciously inappropriate, scandalously funny and mischievously provocative, 16 years after its inception, Avenue Q continues to astound and delight. Inspired by Jim Henson's beloved Muppets, co-creators Jeff Maxx and Bobby Lopez fashioned their quirky and endearing creations on themselves, their friends (and possibly 3 Sesame Street characters)! Thoughtfully inviting Henson's daughter and widow to their first reading, the production gratefully received their blessing from the outset.
---
BWW Feature: IRISH CHUTZPAH at Feinstein's 54 Below

May 14, 2019

Broadway World is happy to announce that on August 7th, composer, lyricist and performer Lauryn Gaffney will make her New York debut at Feinstein's 54 Below. Performing musical numbers from Big Shot and a collection of new original songs, Gaffney will be accompanied by sterling cast members from their London and Dublin productions as well as exciting New York talent.
---
BWW Review: THE GLASS MENAGERIE at The Gate Theatre

May 2, 2019

Tennessee Williams in his essay 'The Catastrophe of Success' paints a poignant picture of his life following the startling success of his play The Glass Menagerie. He confides: "I was not aware of how much vital energy had gone into this struggle until the struggle was removed." Seven decades later Williams' masterpiece remains a staple in American schools and continues to profoundly move audiences. In this "memory play" the Wingfields, a disenchanted St. Louis family, depict an alternative reality to their dull, dispiriting lives. The son and narrator, Tom Wingfield (Marty Rea) escapes to a brighter envisioned future, his mother Amanda (Samantha Bond) reaches into her glorious past in an attempt to fashion a similar reality for her daughter, and his painfully shy sister Laura (Zara Devlin) reluctantly emerges from the blissful world of her glass menagerie to entertain the possibility of love. Jim O'Conner (Frank Blake), the gentleman caller, appears in Act 2 oblivious of the complex family dynamics.
---
BWW Review: IT WAS EASY (IN THE END) at The Abbey Theatre

May 1, 2019

In this THEATREclub & Abbey co-production, 13 disgruntled millennials are intent on single-handedly annihilating capitalism. The set is the Absent Factory, a dystopian simulation of a Foxconn iPhone factory complete with production line and fuschia-lit control room. A motley crew of random homeless individuals are recruited to participate in a social experiment highlighting the injustices of capitalism. Impersonating Chinese factory workers at the Absent Factory they protest against the inhumane working conditions burning their own phones in defiance. The assembly line becomes a hijacked Speaker's Corner where the evils of capitalism are broadcast.
---
BWW Review: ULSTER AMERICAN at The Abbey Theatre

April 12, 2019

I was prepared for controversial and shocking, for colourful language and violence. Yet the opening scene still had me reeling. Writer David Ireland clearly thrives on the taboo and no person or subject is immune. A seemingly innocuous setting: the director's lounge. On the eve of rehearsals for a new play, a British director, Northern Irish playwright and American movie star gather to cement their collaboration.
---
BWW Review: DUBLIN WILL SHOW YOU HOW at The Complex, Smithfield

April 11, 2019

The Complex warehouse in Smithfield, frigid, starkly lit and rigged with tenement flats at opposing ends with the audience seated on the long axes sandwiching the stage. We are shivering despite the generously provided blankets. As the harrowing stories unravel the temperature plummets further. Writer Tracy Martin, Director and Producer Vanessa Fielding and Producer Phil Kingston give us a brutally honest glimpse into life at the extreme depths of poverty in Dublin.
---
BWW Review: THE COUNTRY GIRLS at The Abbey Theatre

March 10, 2019

Formerly banned by the Irish censorship board in 1950's Ireland, The Country Girls tells the tale of love in all its incarnations: unconditional, dutiful, compassionate, possessive, devoted, illicit, unrequited, first love. Two fiercely smart young girls have their delicate bonds cemented during a fateful day of triumph and tragedy. Kate (Grace Collender) and Baba (Lola Petticrew) were a marvellous double act. Solemn friends, confidants, partners in crime, frenemies. Youthful (were they 16 or were they 24?) and delightfully polished actors, Kate and Baba navigated us through the turbulent waters of innocent, naive love. With the blind leading the blind, we witnessed their recurrent shipwrecks in slow motion, then they resolutely reassembled and set sail again.
---
BWW Review: BIG SHOT at The Helix

February 25, 2019

The comforting cacophony of blaring sirens. A kaleidoscope of scents: sweet and foul. The perpetual surge of humanity. All the things I love most about New York City. Into the melee, in a neighborhood coffee shop, a love triangle unfolds. Carrie O'Keefe (Sorcha Fenlon), a budding young Irish artist making ends meet as a barista, her smooth talking fiance, Hank Midden (Andrew Smyth) and big shot lawyer Jeremy Croker (Carl Stallwood) who has fallen under her spell.
---
BWW Review: THE GLASGOW GIRLS at The Abbey Theatre

February 16, 2019

Never underestimate the power of our youth. In this case the united voice of 7 exceptional high-school girls: Amal Azuddin, Emma Clifford, Jennifer McCarron, Agnesa Murselaj, Roza Salih, Ewelina Siwak and Toni-Lee Henderson, aka: The Glasgow Girls. This is an enjoyable musical about teen activists, fighting for the rights of asylum seekers in their school and community in Glasgow. It features conscientious and gutsy neighbours who stick out their necks to protect cherished friends and a perceptive teacher who recognises and nurtures the fires of justice in his pupils.
---
BWW Review: THE RIDLEYS at The Abbey Theatre

January 18, 2019

Have you ever pondered over a shocking news story and thought: what possibly could have possessed that individual to behave in that erratic manner? Philip Ridley tackles that question not once but twice in his 2 plays: Tonight with Donny Stixx and Dark Vanilla Jungle. Playwright, Philip Ridley has achieved a remarkable feat. In a mere 75 minutes, he gives you a complete snapshot of a young person's life. Their hopes, fears, prejudices, and desires. Their blinding pride and protective ignorance. Their primal urge for love and acceptance.
---
BWW Review: THIRST (AND OTHER BITS OF FLANN) at The Abbey Theatre

December 21, 2018

Imagine your absolute favorite story. Swap the protagonist for a bicycle-averse sergeant, an amiable but soused philosopher, a fellow tippler a few shillings short of a pound and a publican with a brain that should be pickled for posterity. Scour the stage for 4 exceptional Irish actors to narrate the tale and then assemble them in the one location in Ireland where the finest stories are exchanged - a public house. Furnish them with one of Ireland's savviest wordsmiths and the result is unquestionably a treat.
---
BWW Review: COME FROM AWAY at The Abbey Theatre

December 13, 2018

On September 11th 2001, whilst unimaginable horrors were unfolding on one island, on another island 1500 miles NE, an entire village rallied together opening their hearts and homes to help 7000 strangers. Amongst the countless stories of bravery, sacrifice, resilience and camaraderie across the globe on 9/11, this story of Gander is a simple blueprint for the unfathomable depths of human kindness.
---