Jake La Jeunesse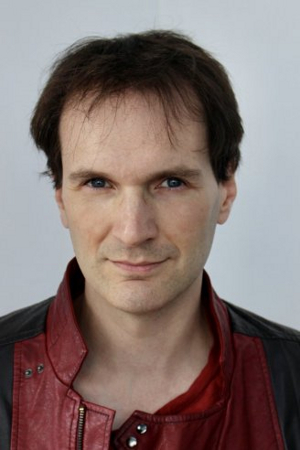 Jake began his theatre career very young, as the only 8-year-old who could read well enough with a loud voice to narrate his church Christmas pageant. Coming from a town of about 8,000 people, theatre was a very do-it-yourself affair, and through necessity he learned how to perform, direct, produce, stage manage, design sound and lights, and publicize by the time he earned his undergraduate degree. In his hometown in the U.S.A., he taught a high school drama program while creating unique and original productions, including Vaudeville!, a seasonal production re-creating American musical performances from the 1900s to the 1920s, where he played several historical performers including Eddie Cantor, both Bud Abbott and Lou Costello, and his personal favorite, George Burns. He has since gone on to perform, write and direct, and fulfill various behind-the-scenes roles in the U.S., South Korea, and here in Auckland. Being exposed to the Auckland film industry, he has also appeared as an extra in a few productions, but feels that the world of film can't compete with the excitement of live theatre.
BWW Review: TINY BEAUTIFUL THINGS at Howick Little Theatre

August 4, 2021

hlt studio offers a dramatized memoir of an advice columnist, who forges a connection of love, support, acceptance and forgiveness with hundreds of strangers by offering them advice from her own personal experience, opening up about her mistakes and flaws. A powerful performance available only for a short time!
---
BWW Review: WONDERFUL at Basement Theatre

June 23, 2021

This one-man show portrays a professional clergyman-educator with a deep passion for film and theatre. The combined efforts of playwright Dean Parker and actor Andrew Laing portray a character who is subtle and complex, familiar and loveable. An excellent performance will allow the audience to feel Brother Vianney's own emotions.
---
BWW Review: THE REVIVAL at Dolphin Theatre

June 7, 2021

The Revival focuses on a group of bickering actors who slowly begin to realize their show is haunted. Director Jan Saussey pulls together a witty script and some theatre magic to craft an experience that is both charming and frightening. A superb cast of actors adds life (and death) to some difficult characters to portray.
---
BWW Review: LEGALLY BLONDE at Centrestage Youth Theatre

May 1, 2021

An impressive cast assembled by Centrestage Youth Theatre incited a standing ovation on their final performance of Legally Blonde. Performers displayed a range of nuance and talent worthy of respect. Review by Jake La Jeunesse
---