Bruce Apar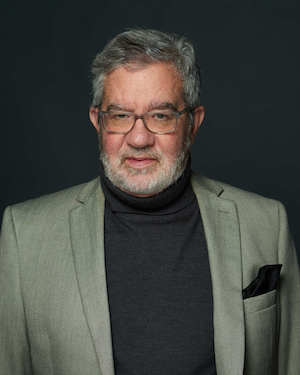 Bruce Apar is principal of boutique marketing agency APAR PR. His career in media spans publishing, acting, writing, marketing, digital production, Hollywood, home entertainment, event production, and television hosting. 
As a weekly columnist, he regularly reviews local theater, and also posts them online under "Bruce The Blog Beyond Broadway" (at BruceTheBlog.com). He is listed as a local "mayor" on community news platform Patch.com.
As an actor, Bruce has appeared in local commercials, indie films, web series, and stage plays. 
He has launched consumer and business periodicals, including a home entertainment monthly for 7-Eleven, and was editor and publisher of an award-winning suburban weekly newspaper. 
Currently, Bruce is secretary of the board of Peekskill Arts Center (under construction, due to open 2020), chairs the Yorktown Arts Council for the Yorktown Chamber of Commerce, and manages PR for the Art Industry Media (AIM) Committee of the Hudson Valley Gateway Chamber of Commerce. Bruce sits on the President's Council of Northern Westchester Hospital. He serves as an occasional MC, including American Cancer Society's Relay for Life and cabaret venue The Winery at St. George. 
He is the "ghostwriter" for a non-fiction book being published in August 2019 by ForbesBooks, "Fisch Tales: The Making of a Millennial Baby Boomer" by Bob Fisch. It focuses on life and career advice through "mutual mentoring," based on the author's experiences as CEO of a major apparel specialty retail chain. 
With wife Elyse and daughter Elissa, he runs a community charity, Harrison Apar Field of Dreams Foundation, in memory of their son, who passed in 2003 at 15. Says Bruce of his son, "Born with a rare dwarfism, very similar to Fantasy Island actor Herve Villechaize, Harrison stood three feet tall, but when he performed on stage, he felt 10 feet tall." The Foundation is an ardent supporter of local performing arts students and organizations.
BWW Review: VIRTUAL LIVING ART EVENT at Westchester Collaborative Theater: 7 Playwrights Paint Pictures With Words

March 22, 2021

In VIRTUAL LIVING ART EVENT at Westchester Collaborative Theater, 7 Playwrights Paint Pictures With Words
---
BWW Review: One Actor, 25 Characters Bring Alive A CHRISTMAS CAROL at Ridgefield Theater Barn

December 7, 2020

When the ghost of Scrooge's deceased partner Jacob Marley shows up to apprise him of the three visitations coming his way, if you close your eyes, Mr. Spaddacino would have you believing there were two actors on stage. It's a lot of fun to watch -- and hear.
---
BWW Review: At Westchester Broadway Theatre, FIVE GUYS NAMED MOE Got Mucho Mojo

February 4, 2020

I don't remember a show moving with such energy, grace, Moe-mentum, musicality and sheer fun. From the moment the Moes materialize until the moment they Moe-sey off stage, this musical is magical, with just the right mix of mayhem, mugging and music.
---
BWW Review: LEND ME A TENOR at Westchester Broadway Theatre Sends In the Clowns

January 12, 2020

While Lend Me a Tenor's tenor is typically farcical -- breakneck pace, mistaken identities, misunderstandings, overactive hormones, sexual wordplay, frenetic and improbable physicality, and a panoply of slamming doors -- what sets it apart from others of its ilk is the musical conceit that drives the nutty plot.
---
BWW Review: THE MARVELOUS WONDERETTES at Ridgefield Theater Barn Sings the Phrases of AM Radio and 45s

December 19, 2019

The Marvelous Wonderettes tugs at the memories of audiences who remember the days when AM radio ruled the airwaves and 45-rpm records were stacked, like hotcakes, on a phonograph spindle.
---
BWW Review: BACK TO THE GARDEN at Axial Theatre Follows Adam + Eve's Eviction from Eden

November 5, 2019

Mr. Gorn's distinctive voice vibrates with wry humor, a supple command of language, and fascination with the insoluble puzzle of our being. Mordant musings about the wonder and woes of earthly existence are leavened by playful shtick that, far from disrupting the story, puts a shine on it.
---
BWW Review: AN AMERICAN IN PARIS at Westchester Broadway Theatre Is the Champagne of Jukebox Musicals

October 27, 2019

The show's resplendent color palette, anchored by a stage floor covered in dappled brush strokes, pays homage to the French impressionist school of painting, notably that of Claude Monet. 
---
BWW Review: Nora! Nora! Nora! A DOLL'S HOUSE PART 2 at Hudson Stage Fires Away at Marriage

October 25, 2019

The 90-minute play flew by in what seemed like half that time, a credit to director Margarett Perry and the very skillful cast of Denise Bessette, Kurt Rhoades, Mary Stout and Rachel Kent. 
---
BWW Review: Ike Holter's SENDER at Denizen Theatre Sends Up Millennials

October 17, 2019

Things are messy for our fine, fettered friends in Sender, a reminder that, even for the most grounded among us, life is messy by default, whether or not it's not our fault.
---
BWW Review: A Powerful & Poignant MR. PARKER at Penguin Rep Theatre
September 22, 2019
---
BWW Review: Laughing Along with the LAST OF THE RED HOT LOVERS at Ridgefield Theater Barn

September 20, 2019

Middle-aged nebish Barney Cashman borrows his working mother's apartment during the late afternoon so he can play the playboy, a role for which he is laughably unsuited. 
---
BWW Review: MAMBO ITALIANO at Westchester Broadway Theatre Is An Italian Feast for the Eyes and Ears

September 11, 2019

Mambo Italiana is about family camaraderie. It's about being displaced by outside forces. It's about the younger generation breaking away from traditions and being caught between cultures old and new.
---
Neil LaBute to Read his New Play COMFORT at Denizen Theater

June 19, 2019

Among Mr. LaBute's best known works for stage and screen are the award-winning feature film In the Company of Men, The Wicker Man, Nurse Betty, Reasons to Be Pretty, and The Shape of Things.
---
BWW Review: ON YOUR FEET, Gloria Estefan's Story of Glory, at Westchester Broadway Theatre

June 17, 2019

As if scripted by a Hollywood writer, less than a year after a spine-shattering tour bus crash that nearly paralyzed her, there was the glorious Gloria, on her feet, at the January 1991 American Music Awards, as were the movers and shakers of the record business, welcoming her back with an emotional standing ovation.
---
BWW Review: In COMPANION PIECE at Denizen Theatre, There's Something About Rosemary

June 13, 2019

When Lenny comes on stage at the start of the cunning and quirky play Companion Piece, he is nervously trying to knot a necktie while addressing an unseen person in the bedroom from which he just emerged. Her name is Rosemary.
---
BWW Review: Big 'Mac' Is One-Man Show in ONE FLEW OVER THE CUCKOO'S NEST at Ridgefield Theater Barn

June 6, 2019

In the airless unfunny farm over which dour Nurse Ratched presides, McMurphy appears to foment anarchy. Yet, given the oppressive circumstances, the only thing subversive in his intention is to restore a sense of dignity and free will to those he views as the downtrodden -- captives of a rigged system that is oblivious to their best interests.
---
BWW Review: Penguin Rep's 20th Anniversary 'Art' Paints Colorful, Bold Strokes

May 22, 2019

This trio is comprised of somewhat eccentric avatars of male camaraderie, peppered with anomie. Any evidence of bonhomie is in short supply for the 85 minutes we are in the company of the battling bosom buddies.
---
BWW Review: Cute and Cuddly BABY Charms at Whippoorwill Theater

May 14, 2019

Baby's touchy-feely storyline follows three unrelated couples as they anticipate the joy and the pain of parenting.
---
BWW Review: Feasting on Family in AUGUST: OSAGE COUNTY, at Axial Theatre

May 12, 2019

It's a fun-house mirror of Americana arcana, reminding us that the reason blood is thicker than water is because it's larded with toxic sentiment
---