VIDEO: Ryan Seacrest Channels Andrew Garfield in TICK, TICK...BOOM!
Live with Kelly & Ryan's After Oscar Show will air on Monday, March 28th.
In a new promo for LIVE with Kelly & Ryan's After Oscar Show, Ryan Seacrest channels Andrew Garfield as Jonathan Larson in tick, tick...BOOM!
The LIVE with Kelly & Ryan's After Oscar Show airs on Monday, March 28th and they will have a special Pre-Oscar show airing today, Friday, March 18. At the Oscars, LIVE will have the first interviews with winners the moment they walk off stage.
Andrew Garfield is nominated for Best Actor at this year's Oscars for his performance in Netflix's new film adaption of tick, tick...BOOM! The Oscars will air live on ABC and broadcast outlets worldwide on Sunday, March 27, 2022, at 8 p.m. EDT/5 p.m. PDT.
tick, tick... BOOM! is the autobiographical musical by Jonathan Larson, who revolutionized theater as the creator of Rent. The film marks the directorial debut of In the Heights and Hamilton creator Lin-Manuel Miranda.
Andrew Garfield plays Jon, a young theater composer who's waiting tables at a New York City diner in 1990 while writing what he hopes will be the next great American musical. Days before he's due to showcase his work in a make-or-break performance, Jon is feeling the pressure from everywhere: from his girlfriend Susan (Alexandra Shipp), who dreams of an artistic life beyond New York City; from his friend Michael (Robin de Jesús), who has moved on from his dream to a life of financial security; amidst an artistic community being ravaged by the AIDS epidemic. With the clock ticking, Jon is at a crossroads and faces the question everyone must reckon with: What are we meant to do with the time we have?
Related Stories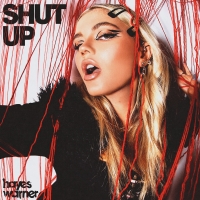 VIDEO: Hayes Warner Releases Video for 'SHUT UP'

December 5, 2022

On the heels of her anthemic single "SHUT UP" which dropped late last month, Gen Z pop songstress Hayes Warner shares the accompanying, high-energy video now. Directed by ROOK (French Montana, Saweetie, Roddy Ricch), the carefree video follows Hayes and her friends as they take on the town in a not-so-typical night out
---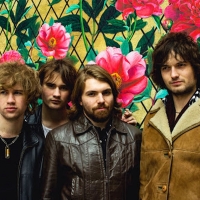 The Velvet Hands Release 'Over It Now'

December 5, 2022

Rising London-via-Cornwall four-piece THE VELVET HANDS have dropped their last track of the year, "Over It Now". Blending hedonistic hooks reminiscent of The Strokes with a slacker kind of storytelling plucked straight from Pavement's playbook, the band's latest outing is an anti-capitalist anthem spun with an easy-going, lackadaisical charm.
---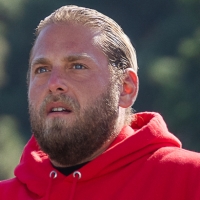 VIDEO: Jonah Hill, Eddie Murphy & More Star in Netflix's YOU PEOPLE Teaser Trailer

December 5, 2022

The cast includes Jonah Hill, Lauren London, David Duchovny, Nia Long, Sam Jay, Elliott Gould, Travis Bennett, Molly Gordon, Rhea Perlman, Deon Cole, Andrea Savage, Mike Epps, Emily Arlook, Alani La La Anthony, Bryan Greenberg with Julia Louis-Dreyfus and Eddie Murphy. Watch the new video trailer now!
---
Fight From Within Release New Single 'Vivisepulture'

December 5, 2022

The explosive track boasts a short drum-fill intro, leaving no time to prepare for the barrage of immediate mosh-inducing fight riffs. The dual bouncing guitars peppered with wailing solos coupled with the seething vocals of Mikey Hayes and Paddy Mull create an atmosphere of intensity in its purest form. Watch the new music video now!
---
Limoblaze Releases AfroGospel Christmas Song 'Silent Night'

December 5, 2022

First up was 'Silent Night (Hush),' featuring Crystal Nicole & Q Parker (112), followed by 'Silent Night (Afrobeats),' performed by AfroGospel rising star, Limoblaze, Rehmahz, and Emandiong, with additional vocals by Jordan Dollar. 'Silent Night (Afrobeats)' was produced by Happi, Dunnie, Tumeh 'DJ Tag' Gailor, and Lasanna 'ACE' Harris.
---