Click Here for More Articles on Broadway Impact
The Broadway League And Unions Reach Emergency Relief Agreement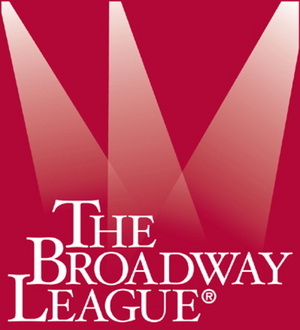 A deal has been reached between the Broadway League, producers, theatre owners, general managers and fourteen Broadway labor unions over an emergency relief agreement for union members displaced by Covid-19.
The agreement grants all union employees pay for the partial week of performances cut short by theatre closures, as well as the following two weeks. Normal salary will be paid out for the first week with a cap of 150 percent of the minimum salary as outlined in labor contracts.
The following two weeks will see union members paid for the contractual minimum. Those who earn more than union minimum will receive a pay cut.
Health benefits, as well as pension, and 401(k) will be paid out for those two and a half weeks, beyond that only health benefits will be paid out through April 12. Both sides are open to discussions regarding an extension of health benefits should the shutdown continue past April 12.
"The leaders of our industry have been working tirelessly with our partners at the unions to forge an agreement that will address many of the needs of our employees during this crisis. We are a community that cares about each other, and we are pleased that we can offer some relief," said Charlotte St. Martin, President of the Broadway League. "Once we are past this challenging moment, we look forward to welcoming everyone back to our theatres to experience the best of live entertainment together once again."
"We are grateful to be able to tell our members that the industry came together to provide some compensation during this terrible time. Broadway needs to come back and working together is the best way to make that happen. Now Congress must do its part for arts and entertainment workers on Broadway and beyond to ensure they have access to unemployment insurance and health care during this industry-wide shut down." said The Coalition of Broadway Unions and Guilds (COBUG)
"It's the best deal we could get under trying circumstances," Kate Shindle, president of Actors' Equity Association told The New York Times, "We've been trying to find the sweet spot between getting the greatest number of benefits for our members, while still trying to make sure we don't bankrupt the individual shows in the process. Our members would like to have jobs to go back to."
Related Articles
More Hot Stories For You
QUIZ: Can You Guess the Hamilton Character from These Blurry Images?
These Hamilton pictures are a bit blurry... can you figure out which characters they are?...

HAMILTON Cast Album Returns to #1 Spot on the iTunes Chart
The Hamilton Original Broadway Cast Recording has returned to the #1 spot on iTunes' Top Albums chart, ahead of the musical's premiere on Disney+ tomo...

Oliver Dowden Meets With Andrew Lloyd Webber at the London Palladium to Test Safety Measures
Oliver Dowden, Secretary of State for Digital, Culture, Media and Sport, has shared photos on Twitter of a meeting that recently took place between hi...

THE MOUSETRAP To Reopen in the West End on Friday 23 October
Agatha Christie's The Mousetrap - the longest running show in the world, which had to be suspended when the Coronavirus Pandemic resulted in the closu...

VIDEO: Watch A CAPITOL FOURTH with Kelli O'Hara, Brian Stokes Mitchell, Renee Fleming and More!
A Capitol Fourth will present a virtual version of its annual concert, in honor of its 40th anniversary. This year's show is co-hosted by John Stamos ...

Broadway Jukebox: 50 Songs for a Very Red, White and Broadway Fourth of July!
Kick off the holiday weekend with fifty of our favorite patriotic showtunes. From musicals about American history like Ragtime and Hamilton, to Americ...