The Actors Fund Has Distributed Over $19 Million Since Broadway Shut Down
Brian Stokes Mitchell, the Fund's chairman, reflects on what the industry still needs, and seeing the light at the end of the tunnel.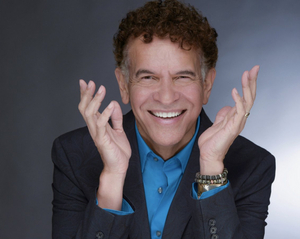 This past year since Broadway has been shut down, The Actors Fund has distributed over $19 million in cash assistance to members of the industry, Deadline reports. The 2020 distribution of funds is nine times that of an average year.
"For most people this pandemic will be about two years from beginning to end," said Brian Stokes Mitchell, who serves as Chairman of the Board of The Actors Fund. "For people in show business and the performing arts, we think it's probably likely to be closer to five years because shows have to get up and running. So many theaters have closed, regional theaters that just weren't able to survive."
The Actors Fund's recent annual report has cited that 63% of the nation's arts workers are fully unemployed, and around 95% have reported income loss.
However, even now as events are beginning to pop up, and theatres are slowly reopening, the industry still needs support.
"People in this industry will need time to recover," said Joseph P. Benincasa, President & CEO of The Actors Fund. "We anticipate that people in our community will need some help getting caught up on rent and mortgages. and then there's health insurance."
"Most people in our industry - the musicians, the actors, the crew - rely on a year's work [to earn coverage under union health plans]," Mitchell said, "so this one-year anniversary is also kind of commemorating the fact that many people are going to be running out of their health insurance in the next few weeks if they haven't already. That's one of the main focuses The Actors Fund has right now."
Stokes Mitchell remains optimistic that we can see the light at the end of the tunnel.
"Before if you asked anybody in show business or really anybody on the planet whether they knew anybody that'd been affected by Covid, has been sick from it, or has died from it, I think pretty much everybody would be able to answer yes," he said. "Now we can ask the question, Do you know anybody that's received the vaccine? And I think most everybody can say yes. So that's what really gives me hope."
Read more on Deadline.

Related Stories
More Hot Stories For You
KPOP Announces Final Performance on Broadway

December 6, 2022

Today, the producers of KPOP announced that the groundbreaking new musical will have its final Broadway performance on Sunday, December 11 at Circle in the Square Theatre.
---
Video: Bob The Drag Queen, Kornbread & More Pay Tribute to A STRANGE LOOP With New Medley

December 6, 2022

Watch A Strange Loop Medley, produced by Michael Korte and Bryson Camper, starring Bob The Drag Queen, Kornbread, Anania Williams, Kyle Freeman and Elyn.
---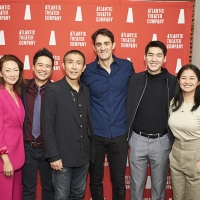 Photos: Go Inside Opening Night of THE FAR COUNTRY at Atlantic Theater Company

December 6, 2022

See photos from opening night of Atlantic Theater Company's The Far Country, an Atlantic commissioned world premiere play by Lloyd Suh, directed by Eric Ting.
---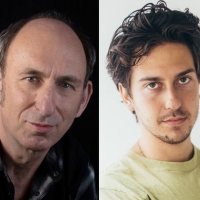 David Cale, Nat Wolff, Hari Nef & More to Star in THE SEAGULL/WOODSTOCK World Premiere at The New Group

December 6, 2022

David Cale, Patrick Foley, Hari Nef, Daniel Oreskes, Parker Posey, Bill Sage, Aleyse Shannon, Amy Stiller and Nat Wolff will appear in the company's world premiere of The Seagull/Woodstock, NY, by Thomas Bradshaw, adapted from Chekhov, directed by Scott Elliott. 
---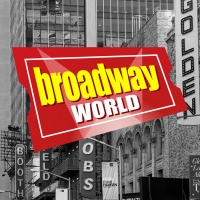 Join BroadwayWorld: Open Ad Operations Team Position

December 6, 2022

BroadwayWorld is looking for a full-time Ad Operations team member with a solid understanding of the digital advertising ecosystem. This candidate should be a self-starter and demonstrate previous experience as well as excellent communication skills. Communicating technical issues across departments will be a key function of this role. Attention to detail is a must.
---