THEATER TALK to Return with Revolving Team of Guest Co-Hosts in October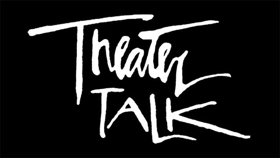 THEATER TALK, the 2017 NY Emmy Award-winner for "Best Interview/Discussion Series," will begin its new season in early October with the show's Executive Producer Susan Haskins-Doloff returning as co-host.
Joining her will be a rotating team of guest co-host journalists including Jesse Green, Co-Chief Theater Critic of The New York Times; Adam Feldman, Theater Editor of Time Out/New York and President of The NY Drama Critics Circle; Donna Hanover, CUNY TV Arts Correspondent and former host on Good Day New York; Michael Musto of Out.com; Jan Simpson, author of the blog Broadway & Me and Director of the Arts and Culture Reporting Program at the CUNY Graduate School of Journalism; Elisabeth Vincentelli, contributing writer to The New Yorker, The New York Times and Newsday; and Jason Zinoman, theater critic and author of the "On-Comedy" column for The New York Times.
THEATER TALK is jointly produced by the not-for- profits Theater Talk Productions and CUNY TV, the City University of New York television station. The series airs five times weekly on CUNY TV: Mondays at 8 PM with repeats Saturdays at 8:30 PM, Sundays at 7:00 AM and Mondays at 7:30 AM and 1:30 PM; twice weekly on Thirteen/WNET: Friday nights at 1:30 AM and Sunday mornings at 11:30 AM; Mondays at 5:30 PM on WLIW21; and twice weekly on NYCLife/25: Thursdays at 11 PM and Mondays at 3:30 PM. The series is also syndicated across the country on PBS and other public television stations and available online at
www.theatertalk.org
,
www.cuny.tv
and
Thirteen.org
.