Click Here to Visit the College Center

Blogs are the opinions of the authors and do not necessarily reflect the opinions of BroadwayWorld. BroadwayWorld believes in providing a platform for open and constructive conversation.

Student Blog: I Beg To Differ
What's an overused song anyway?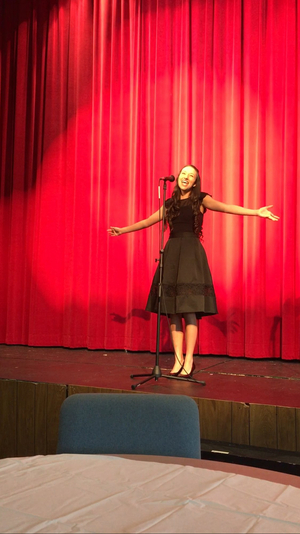 What's an overused/overdone song anyway? I don't like using that word "overused." I do think one of the biggest things we face in prepping for an audition is worrying about how many people are going to walk in with the same piece as ourselves.
Well, more times than not it's going to happen. I'd like to share my opinion on this, I don't think walking in with the same piece as another person is necessarily bad. Although, I do believe there is power in bringing in something that is unique, something that isn't normally sung. I also think if you do bring in something more traditionally sung and you give it your all and there is a clear personal touch and a connection the song won't fall under "overused", it will fall under yours and no one else's. I don't mean making "choices". I feel like this is something we hear often "make a choice" or "make a bold choice" and in some cases this works really well and it gets people connected but for me this has always been confusing. This is because it's less about making a choice and more about making a specific connection.
Specificity is your new best friend. The words in the song, how do they resonate with you? What happened right before the song? What are you fighting for in the song? Who are you talking to? These are few questions you can ask yourself while preparing for an audition, even if the song is "overused" it has all these answers in it that you've given so it makes it seem brand new. And the other person who is singing the same song as you is most likely going to perform it completely differently.
And just to clarify and go back to what was said earlier, something I learned at AMDA is that those questions don't have to line up with exactly what it says in the script especially for an audition UNLESS you've been asked to bring in a song from the show you are auditioning for. Although to some degree my next point still applies. You don't have to convey what's happening in the show, you can convey it in the way that you connect to it.
For example if I'm singing "No One Is Alone" from Into The Woods for an audition, I'd start by asking myself the questions I listed earlier. Who am I talking to? My little sister. What happened before the song? She came home crying from school because she felt she didn't have friends. What am I fighting for? To instill her with hope. Now the song has more body, it has a story. It has a connection. It comes out more honest and it's a moment where you don't actually have to "act", you just have to breathe and live in that moment that is completely and utterly YOU.
I'm not saying delve into the depths of your souls and pour out the incredibly difficult things you've been through because sometimes it isn't healthy to stay in that space. But I am saying be YOU. That's what sets you apart. So if you want sing "Journey To The Past" or "Popular." Do it, as long as you've got a hold on those questions and stay being specific.