Click Here for More Articles on FARINELLI AND THE KING
Simon Jones Joins The Cast Of FARINELLI AND THE KING On January 9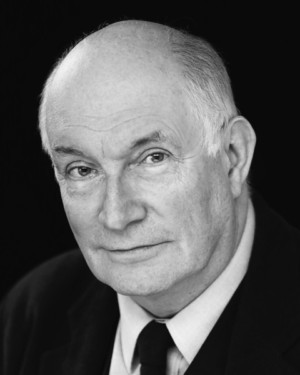 Simon Jones (The Real Thing, Benefactors), will join the cast of the Shakespeare's Globe production of Farinelli and the King on Tuesday, January 9, playing the role of opera impresario John Rich. Colin Hurley, who was scheduled for a limited run in the role, will play his final performance as John Rich on Sunday, January 7.
Simon Jones' Broadway credits include the original Broadway production of The Real Thing, Michael Frayn's Benefactors, The Herbal Bed, The School for Scandal (National Actors Theatre), Getting Married (Circle in the Square), The Real Inspector Hound (Roundabout Theatre Company), Ring Round the Moon (Lincoln Center Theater), and Noel Coward's Waiting in the Wings, Private Lives and Blithe Spirit. His Off-Broadway credits include Long Island Sound, Cocktail Party, Home, Privates on Parade, and Death Takes a Holiday. He is still best known for TV's "Brideshead Revisited," ('Bridey') and as Arthur Dent in Hitchhiker's Guide to the Galaxy.
FARINELLI AND THE KING, starring three time Tony Award-winner and Academy Award winner Mark Rylance, is a new play by Claire van Kampen, directed by John Dove, designed by Jonathan Fensom, with musical arrangements also by Claire van Kampen. The critically acclaimed production opened Sunday, December 17, 2017 at the Belasco Theatre and plays a strictly limited engagement through Sunday, March 25, 2018.
The Belasco Theatre has been transformed for this beguiling and transporting production, lit almost exclusively by the glow of candlelight with live music played on Baroque instruments in a gallery above the stage.
King Philippe V of Spain (Mark Rylance), plagued by insomnia, lies awake in his chamber. The Queen, desperate for a cure, hears of Farinelli - a castrato with a voice so divine it has the power to captivate all who hear it. Philippe is astonished when Farinelli sings, and begs him to stay. But will Farinelli, one of the greatest celebrities of his time, choose a life of solitude over fame and fortune in the opera houses of Europe?
The cast currently features Sam Crane (Farinelli), Huss Garbiya (Doctor José Cervi), Melody Grove (Isabella Farnese), Lucas Hall (Jethro/Miguel, cover Farinelli), Colin Hurley (John Rich) and Edward Peel (De La Cuadra). The company also features Peter Bradbury and Margot White.
Grammy Award-winning countertenor Iestyn Davies also stars as the singing voice of Farinelli, performing many of the exquisite Handel arias first sung by the real-life Farinelli in the 1730s. Acclaimed countertenor James Hall performs the singing voice of Farinelli at select performances. The schedule for Mr. Davies' and Mr. Hall's performances is available on the ticketing page of the Farinelli and the King website. Eric Jurenas covers the role.
Sam Crane, Iestyn Davies, Huss Garbiya, Melody Grove, James Hall, Colin Hurley, Edward Peel and Mark Rylance are appearing with the support of Actors' Equity Association. The Producers gratefully acknowledge Actors' Equity Association for its assistance of this production.
Lighting design is by Paul Russell. U.S. Casting is by Jim Carnahan, C.S.A. U.K. Casting is by Matilda James. U.K. Music Supervisor is Bill Barclay. Production Stage Manager is Evangeline Rose Whitlock. Stage Manager is James Latus. Production Management is by Aurora Productions. U.K. General Management is by Sonia Friedman Productions. U.S. General Management is by Bespoke Theatricals.
FARINELLI AND THE KING is produced on Broadway by Sonia Friedman Productions, Shakespeare's Globe and Paula Marie Black, with Tom Smedes, Peter Stern, Jane Bergère, Jane Dubin/Rachel Weinstein, 1001 Night Productions, Elizabeth Cuthrell & Steven Tuttleman, Rupert Gavin, Robyn L. Paley, SGC USA, Tulchin Bartner Productions, Cindy & Jay Gutterman/Marc David Levine, Marguerite Hoffman/ Van Kaplan, and Shakespeare Road.
Tickets are available at Telecharge.com, or at the Belasco Theatre box office.
www.farinelliandthekingbroadway.com
Follow Farinelli and the King on Facebook, Twitter and Instagram.