Review: SUNSET BOULEVARD at Eisenhower Theatre at The Kennedy Center
Stephanie Block dazzles in Broadway Center Stage's latest installment.
Tony award winner Stephanie J. Block brings real Broadway star power to Sunset Boulevard, the latest installment of the Kennedy Center's Broadway Center Stage series, currently playing in the Eisenhower Theatre through February 8th. Block delivers a bravura, tour de force performance as aging film star Norma Desmond, showcasing her incredible range as both an actor and singer in the iconic role.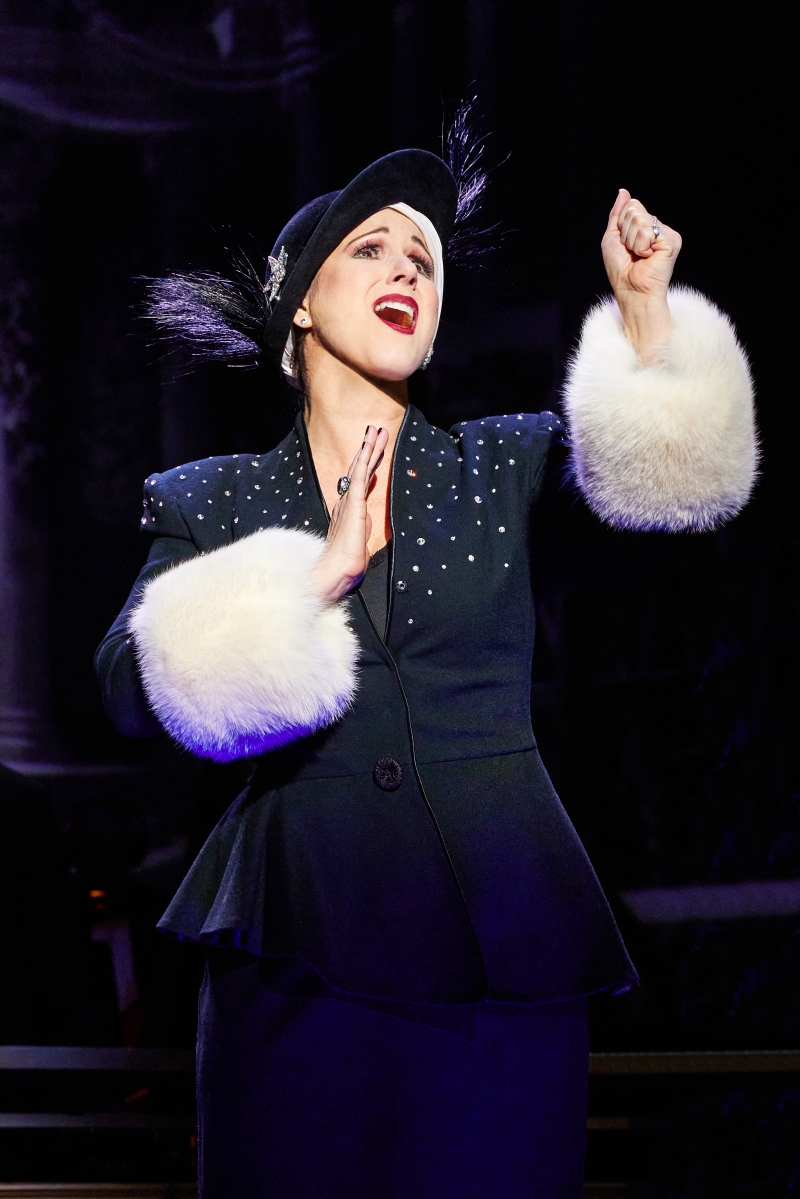 Sunset Boulevard is based on Billy Wilder's dark, 1950 film noir piece of the same name, with music by Andrew Lloyd Webber and lyrics and book by Don Black and Christopher Hampton. It tells the story of Norma Desmond, a faded former silent film star turned hermit. Desmond harbors delusional dreams of making a comeback, and she hires Joe Gillis (Derek Klena) - an unemployed screenwriter - to rewrite the unwieldy movie script she has penned to be her comeback starring role. Klena, an accomplished Broadway actor in his own right, brings a strong voice and a boyish charm to the role, and he proves to be an ideal foil to Block's Desmond.
Rounding out the top cast, Nathan Gunn brings notable gravitas (and a phenomenal singing voice) to the role of Max Von Mayerling, Norma's dedicated, overprotective, enabling butler. Auliʻi Cravalho (who got her big break as the voice of Disney's Moana) turns in a sparkling performance as Betty Schaeffer, the clever young production assistant that dreams of being a screenwriter. Michael Maliakel plays Artie Green, the young director in love with Betty, Paul Schoeffler is Cecil B. Demille, and Kevin Pariseau plays Sheldrake. The principals are joined by a tight ensemble of stellar performers that elevate the overall performance and make the production feel more robust.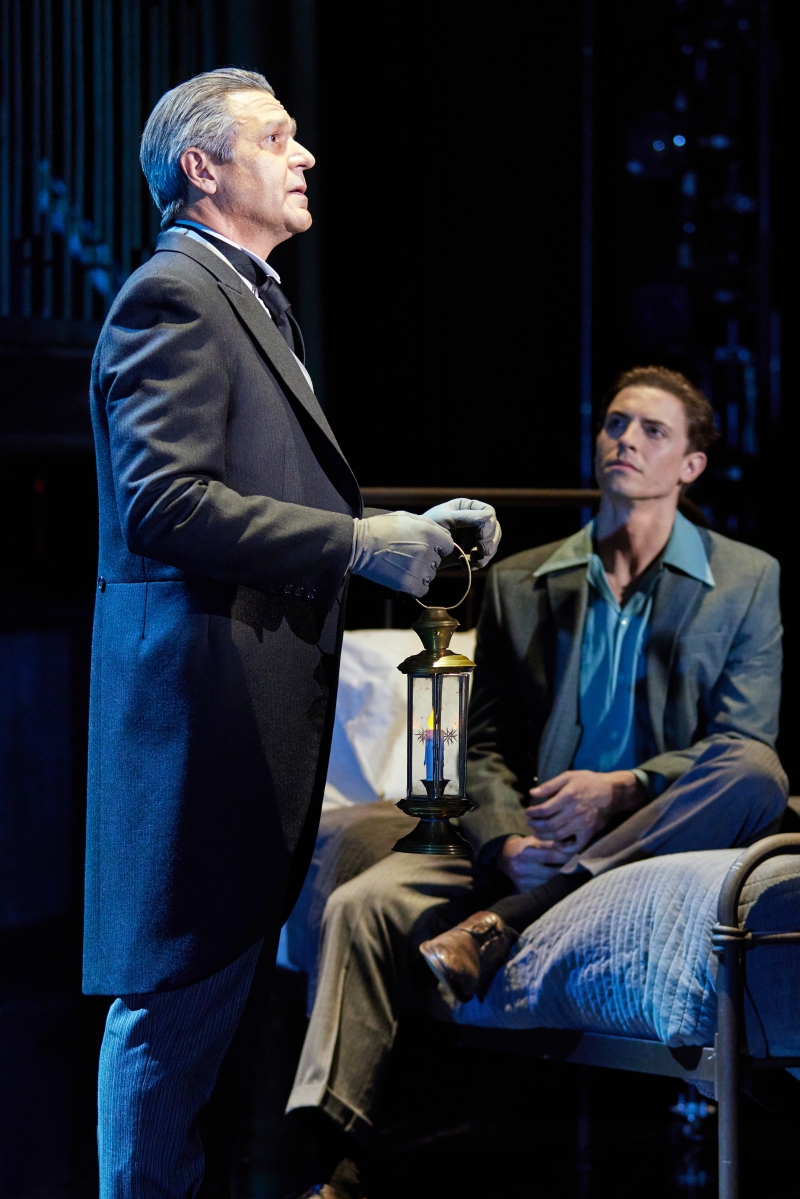 The Broadway Center Stage series is notable for its unique approach to staging classic musicals from the Broadway canon in a streamlined, pared down format. A full orchestra, comprised of members of the Kennedy Center Opera House orchestra (under the capable baton of Conductor Ben Cohn), is placed prominently on stage, and incorporated into a minimalist set. For this production, Scenic Designer Paul Tate dePoo III has created soaring, ornate staircases on each side of the stage that provide a number of options for actors to enter and exit the stage, while framing a projection back wall that dePoo fills with a series of well-chosen period black and white images. The overall production values are uniformly high, but special mention must be given to Costume Designer Alejo Vietti, who has created looks for Block that cover every facet of her character, from the housebound recluse to the glamorous star making a triumphant return to the Paramount movie studio. All of the show's costumes are period perfect, and give the show a very authentic look and feel. Likewise, the designers who designed Block's hair (Tom Watson) and makeup did brilliant work making her look much older (and careworn) than she actually is, while hinting at the former beauty underneath all the wrinkles and lines.
While this production of Sunset Boulevard is a tight, well-rounded and entertaining show, it is most definitely a star vehicle - and Block is more than up to the task. That said, with the pared down approach of the Broadway Center Stage treatment, at times it feels a bit like a concert performance of the show - on multiple occasions the audience stopped the show with prolonged, adoring ovations after Block knocked signature songs like With One Look, New Ways to Dream, and As If We Never Said Goodbye out of the park. Sunset Boulevard is a rare opportunity to see an exceptionally talented actor, in the prime of her career, in a role she was born to play, but it's a bit disjointed at times.
Although it's suitable for audiences of any age, if you've never seen Sunset Boulevard before, be advised that it's not a typical, everyone-lives-happily-ever-after Broadway musical. True to Wilder's movie, it starts dark, and gets darker, as broken dreams, delusion, and a twisted love triangle spiral into madness and tragedy.
The Kennedy Center production is a unique and interesting take on this seminal musical, and it's a perfect chance to see one of the brightest stars on Broadway, surrounded by a stellar, veteran cast, as they bring it to life. It's an opportunity not to be missed.
Sunset Boulevard runs in a limited engagement, through February 8th. Running time is approximately 2:30, with one intermission. For more information about the Kennedy Center, click here.