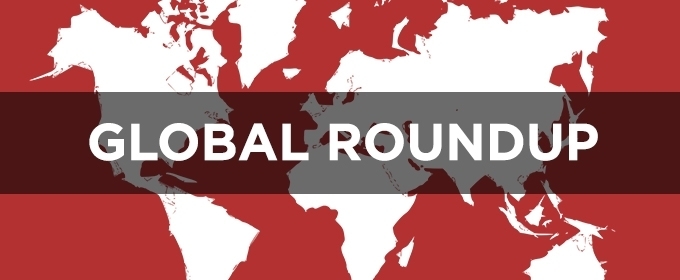 Regional Roundup: Top New Features This Week Around Our BroadwayWorld 8/17 - WEST SIDE STORY, MAMMA MIA, and More!
BroadwayWorld presents a comprehensive weekly roundup of regional stories around our Broadway World, which include videos, editor spotlights, regional reviews and more. This week, we feature WEST SIDE STORY, MAMMA MIA, and More!
Check out our top features from around the BroadwayWorld below! Want more great global content? Check out our "Around The World" section!
---
Boston: Contributor David Tompkins reviews MAMMA MIA at North Shore Music Theatre, writing "The Production is expertly; cast, and directed and choreographed by Kevin P. Hill, and features Erica Mansfield as Donna Sheridan, in one of the best female performances I have ever seen at NSMT, a powerful performance highlighted in scenes featuring the songs "Slipping Through My Fingers" and "The winner takes it all" among others. The very talented supporting cast and the chorus are equally strong."
---
UK / West End: Contributor Jenny Ell reviewsTHE FULL MONTY at Old Joint Stock Theatre Birmingham, writing "Pippa Lacey's choreography varies in complexity depending on the number. The female cast have some very sassy content, whilst the male cast, who are meant to be amateur performers, are given material suitable to their ability at the time in the show. All of the choreography works effectively in the playing space.
---
Maine: Contributor Dan Marois reviews GRUMPY OLD MEN at OGUNQUIT PLAYHOUSE, writing "The action is set in Wabasha, Wisconsin (think Prairie Home Companion) where two aging neighbors, Max (Ed Dixon) and John (Mark Jacoby), have been feuding for more than fifty years over the fact that John once wooed a girlfriend away from Max. That's what particularly makes Max grumpy as he blurts out greetings to John like, "Good morning, dickhead," prompting the quick response, "Hello, moron." They share other insults: "You have a face that makes onions cry." "The lifeguard was off duty when you jumped into the gene pool." There's even a reference to Viagra falls. (Insert your own joke here.)"
---
Phoenix Metro: Contributor Herbert Paine reviews NEWSIES writing "This reviewer is in awe of what he saw opening weekend of Valley Youth Theatre's production of NEWSIES The Musical: A spectacular triumph of talent and artistry, all the more impressive because of the amazing young performers (ages 12 to 18!) whose versatility and range of technical proficiency is jaw-dropping. Kale Burr is terrific! Tony Spinosa's choreography is tremendous! So is the entire ensemble! An auspicious way to begin the company's 30th Anniversary Season! Runs thru Aug 26 at Herberger Theater Center in Phoenix."
---
UK / West End: Contributor Aliya Al-Hassan reviews LITTLE SHOP OF HORRORS atRegent's Park Open Air Theatre, writing "Tom Scutt's set depicts the depressing Skid Row very well as a dark and oppressive landscape in minature, full of crooked high-rise buildings and dingy backstreets. Nice touches are towers moved around in shopping trolleys and green plants made from household items such as toilet brushes and hairbrushes."
---
Maine: Contributor Carla Maria Verdino-Süllwold reviews SINGING IN THE RAIN, writing "As its main stage finale in this Diamond Jubilee season, Maine State Music Theatre chose to present the stage version of one of the most beloved musicals of all time, Singin' in the Rain. With its book by Betty Comden/Adolph Green, and songs by Nacio Herb Brown/Arthur Freed), based on the famed MGM musical, this iconic classic receives a production that recreates the glitter of Hollywood's Golden Age on a dazzlingly grand scale. MSMT's staging, directed/choreographed by Marc Robin, sparkles with the effervescence of fine champagne, bubbles with energy and originality, exudes sunshine and joy, and offers its audiences an exhilarating, entirely magical entertainment experience."
---
Boston: Contributor Marc Savitt reviews Barrington Stage's WEST SIDE STORY, writing "Stand-out performances include Addie Morales' pure, genuine and thoroughly believable portrayal of Maria. Miss Morales is the quintessential ingenue and her singing is angelic. When she tells Will BWW Review: WEST SIDE STORY at Barrington Stage CompanyBranner as Tony that she loves him, it felt as if she had reached into my chest and given my heart a gentle squeeze. Branner's physique and falsetto are particularly impressive. Sean Ewing as Maria's protective older brother and leader of the Sharks, Bernando, is powerful, as is Skyler Volpe as his girlfriend, Anita. Alex Swift's portrayal of socially awkward, yet steadfastly loyal and dedicated, Chino was spot-on. Gordon Stanley's poignant portrayal of Doc seemed like a delightful amalgamation of Ned Glass (Doc in the 1961 film) mixed with Sesame Street's Mr. Hooper. Douglas Rees plays both Schrank, and a Gladhand that is refreshingly amusing."
---
Los Angeles: Contributor Gil Kaan reviews YELLOW FACE writing "Playwright David Henry Hwang's YELLOW FACE receives a most sturdy mounting from co-producers Firescape Theatre and Yolk Productions in association with the Beverly Hills Playhouse. Director Robert Zimmerman guides his talented cast of seven with a sure hand, mining the maximum laughs and feels from Hwang's very clever script, with Hwang as the pivotal character."
---
Regional Editor Spotlight: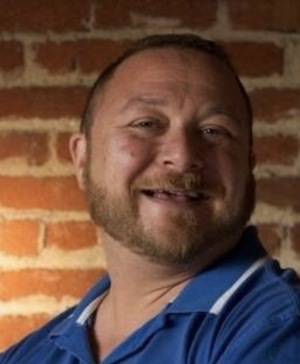 Marc Savitt
Berkshires Contributing Editor
Marc Savitt has a life-long passion for, and association with the performing arts, particularly Musical Theatre. He has performed with choral groups in several US cities, and London, and appears on multiple recordings. Marc has been on-stage, in front of house operations, or the business office with organizations in Arizona, California, Connecticut, Massachusetts, New York, and Washington. Marc is delighted to be representing BroadwayWorld.com as Contributing Editor covering The Berkshires of Western MA, Southern VT, and the Capital Region of NY state.
---
Join Team BroadwayWorld! Interested in joining our team, but not exactly sure what we do? All of your questions are answered, along with every open position from guest and student bloggers, Regional Editors, and more! Find out where we have open positions available here!