Ramin Karimloo to Tour Australia with Special Guest, Anna O'Byrne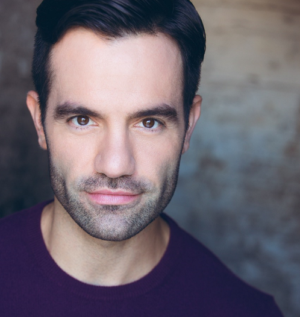 Ramin Karimloo, Broadway & West End music theatre star, will tour Australia for the first time in June 2018 for a strictly limited season, with special guest Anna O'Byrne, star of Australia's My Fair Lady.
Ramin Karimloo, a Tony Award nominee, is known as one of the most formidable talents in music theatre today. Ramin has played starring roles including Jean Valjean, Enjolras and Marius in Les Misérables and The Phantom and Raoul in The Phantom of the Opera. Ramin was handpicked by Sir Andrew Lloyd Webber to portray the title role in his sequel to The Phantom of the Opera, Love Never Dies. He originated this role that won him the prestigious Theatregoer's Choice Award and the Broadwayworld.com award for Best Actor in a Musical. He won the award for the Best Actor category for the prestigious Viewers' Choice Theatre Awards in 2011, as well as nominated for a Laurence Olivier Award for Best Actor in a Musical. Ramin has also starred as Tom in Murder Ballad at the Arts Theatre, London, Che in Evita at Vancouver Opera, Archibald Craven in The Secret Garden at the Lincoln Centre and Prince of Broadway (World Premier) at the Umeda Arts Theatre, Japan
Ramin played the role of Enjolras in the 25th Anniversary Concert of Les Misérables at London's O2 Arena in 2010 where it continues to be one of the most widely viewed shows in PBS history. In 2011 Ramin played The Phantom for three performances in the 25th Anniversary Production of The Phantom of the Opera at the Royal Albert Hall. Additionally, he performed the title song, Music of The Night, during Broadways 25th Anniversary Concert of The Phantom of the Opera.
From November 2011 to March 2012 Ramin returned to Les Misérables to play the lead role of Jean Valjean in London for which he won the 2013 Theatregoers' Choice Award for Best Takeover in a Role. Ramin recently starred in Anastasia on Broadway to high acclaim.
Anna O'Byrne, Australia's leading lady, will be joining Ramin on stage. Anna was acclaimed for her portrayal of Eliza Doolittle in My Fair Lady, directed by Julie Andrews, for which she won a Helpmann Award.
Australian born and now based in London, Anna has established an international career spanning opera, theatre, concert, and film. Anna was chosen by Andrew Lloyd Webber to create the role of Christine Daaé in the Australian production of Love Never Dies. For this performance Anna was nominated for Sydney Theatre and Green Room Awards and the production was filmed and released in cinemas internationally by Universal Pictures.
Anna was then invited to make her West End debut as Christine in The Phantom of the Opera. She created the role of Jenny Lind in Cameron Mackintosh's Barnum, and followed this in Robert Allan Ackerman's Strangers on a Train. In 2015 Anna played Anne Egerman in A Little Night Music as part of the show's 40th anniversary celebrations. She debuted with English National Opera in their landmark production of Sweeney Todd. Anna became the first actress to perform Christine in The Phantom of the Opera in Russia. Anna then performed the role of Maria in West Side Story in Australia, before returning to the UK to star as Sarah Brown in Guys and Dolls.
Following Anna's acclaimed success as Eliza Doolittle in My Fair Lady, Anna starred as Laura in Andrew Lloyd Webber's The Woman in White on London's West End.