REBECCA Producers Denied Motion to Set Aside Damages Verdict in Case Against Former Publicist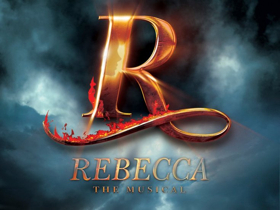 A verdict has been reached in the most recent phase of the Rebecca the Musical scandal, as the producers Ben Sprecher and Louise Forlenza have been denied their motion to set aside the damages verdict reached in their case against former publicist Marc Thibodeau.
The producers believed that they deserved more than the $85,000 they were awarded in damages, after Thibodeau sent emails under fake names and drove investors away from their project Rebecca the Musical.
Read more on jdsupra.com.
According to a release from the show's producers back in January 2014, "REBECCA's previous delay was initially the result of the fraud perpetrated by Mark Hotton (who is now serving time in jail) and then, more damagingly, the consequence of anonymous and malicious e-mails that were revealed to have been sent by the show's previous press agent Marc Thibodeau to a new investor who was replacing a major portion of Hotton's investors. Thibodeau's emails, which were sent as recently as three days before rehearsals were to begin, resulted in the new investor's abrupt withdrawal and the delay of the show in the Fall of 2012...On January 17, 2014, Thibodeau withdrew his countersuit against the musical."
Thibodeau reportedly wrote the new investor -- Laurence Runsdorf -- an email under the alias of "Sarah Finkelstein" to warn him that REBECCA's producers weren't trustworthy; Finkelstein later came out as one of several cover names Thibodeau had used to shy away potential investors.
The verdict was reached that Thibodeau would pay $90,000 in damages, and was ruled not liable for punitive damages or for defamation. The $90,000 in damages was divided as $5,000 for breach of contract (the exact amount he was paid for representing the doomed show) and $85,000 for tortious interference for contacting the investor who pulled out.
Despite the producers' claims that they deserved more money, the judge ruled that any further award would be based on speculation, as it could not be confirmed that the show would have succeeded.