Photo Flash: Inside Gleb's Dressing Room, and More Saturday Intermission Pics!
Today is Saturday, and that means it's time for what has become one of the theatre community's most beloved traditions- BroadwayWorld's "Saturday Intermission Pics" roundup! This week, Anastasia's Gleb (Max von Essen) settles down in his dressing room. Check out more Saturday Intermission Pics below!
At some point, we've all wondered what our favorite Broadway, Off-Broadway, National Tour and regional stars are doing during intermission, and thanks to Andrew Keenan-Bolger (@KeenanBlogger) and Max von Essen (@MaxizPad), now we can see for ourselves. In 2010, Keenan-Bolger (in MARY POPPINS at the time), and von Essen (in XANADU at the time), started a trend of posting fun backstage photos during intermission on Saturdays, and it took off!
Want your cast to connect with BroadwayWorld's vast community of theatre fans? Just post your backstage picture on Saturday with hashtag #SIP, and you'll see yourself and your castmates right here on BroadwayWorld.com!
Scroll down and check back next week for even more #SIPs. Also make sure to follow us on Instagram-@officialbroadwayworld, Facebook- BroadwayWorld, and Twitter- @BroadwayWorld, for even more Broadway photos throughout the week!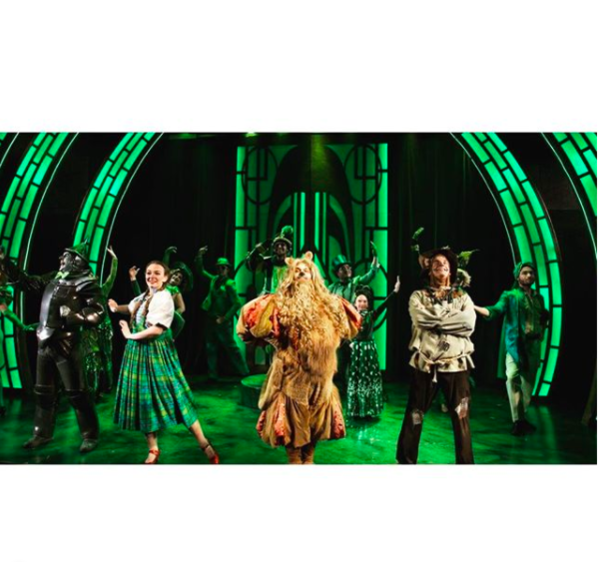 The Wizard of Oz (Regional): @dalton_bolton It's SATURDAY matinee here at @lotheatre #SIP #saturdayintermissionpic #thewizardofoz #lowerossingtontheatre #oz #emeraldcity

The Wizard of Oz (Regional): @jkmckay Two Glindas. Two shows. Happy #SIP !Sending love to my forever princess and Glinda sister @katesuhr ! #saturdayintermissionpic #glinda #wizardofozLOT #wizardofozpanto #glindasisters #princessjess

Sense and Sensibility (Regional): @americanshakespearecenter American Shakespeare Center cast members (Col. Brandon, Mrs. Jennings, & Willoughby) backstage at #Intermission at the #WorldPremiere of #SenseAndSensibility at the #BlackfriarsPlayhouse in #StauntonVA. #TwoShowDay#Sip #saturdayintermissionpic #JaneAusten #LiveTheatre @visitstaunton@officialbroadwayworld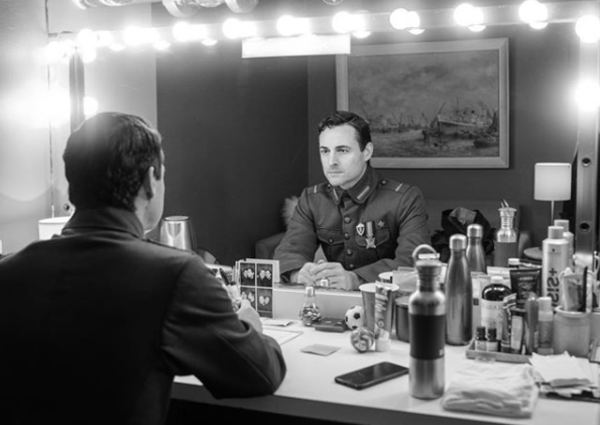 Anastasia (Broadway): @maxizpad Another unreal shot by @davymacknyc!! I'm getting spoiled having such a killer photographer on the premises.#SIP #Saturday #intermission #broadway #bts #broadhurst #anastasiamusical #gleb #broadhursttheater #anastasia #backstage #dressingroom #DavyMackNYC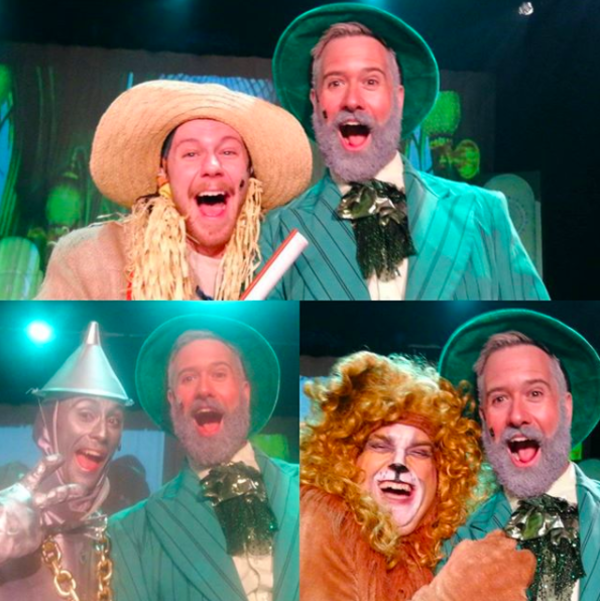 The Wizard of Oz (Regional): @bearofaman Selfies on stage! #diversifiedtheatre #wizardofoz #sip #saturdayintermissionishpic

The Little Mermaid (Regional): @brianthesm Ushers in formation guarding the thrust. #massivemermaid #sip
Shop BroadwayWorld

Shop this season's new musicals! Get dressed up for a night at the theatre, or just a night at home, with merch from some of Broadway's biggest hits including SOME LIKE IT HOT, KIMBERLY AKIMBO, and more!
Related Stories