NikoFrank Productions Unveils Latest Comedic Sketch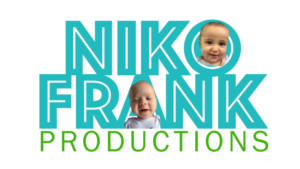 NikoFrank Productions has released a new original comedic sketch video, 'Elevated Thinking' featuring the single Everybody Steals from the Remember Jones album. The video was written by Maggie Politi (Rachel Dratch's Late Night Snack, Dance Mom's) & Spiro Marcos (Hunting Season) and directed by Maggie Politi. It was shot & edited by Jordan Battiste (The Official Panda Bandit, Pants Velour).
NikoFrank Productions recently released a Broadway studded cast for their sketch video Nobirthetal which was an official selection to the LA CineFest, Berlin Flash Film Festival, & the International Online WebFest.
View Elevated Thinking on FunnyorDie or via youtube below:
MUSIC
"Everybody Steals" by Remember Jones
NikoFrank Productions does not own the rights to the song, but have permission from Remember Jones to use it in this video. The song is not being used or sold for any sort of profit in this video.