Meet the 2022 Tony Nominees: MJ's Myles Frost
The 75h Annual Tony Awards will take place on Sunday, June 12, 2022.
The countdown to the Tony Awards has a officially begun! On June 12, the brightest stars of the 2021-22 season will shine even brighter as they gather at the iconic Radio City Music Hall to celebrate Broadway's biggest night. Leading up to the 75th Annual Tony Awards, BroadwayWorld is getting up close and personal with the nominees. Today we're studying up on Myles Frost!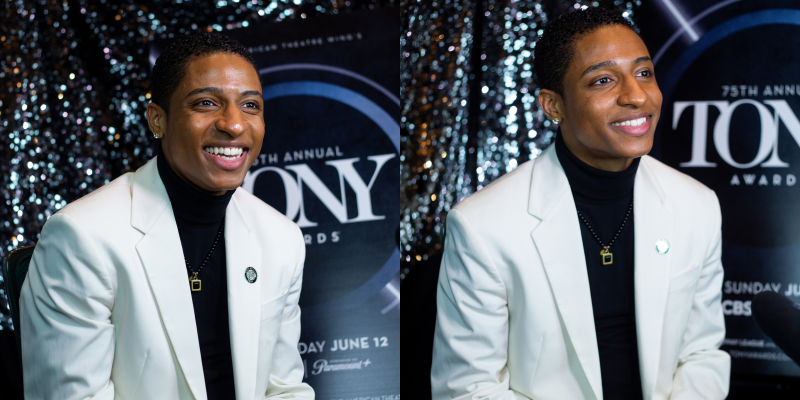 His Nomination: Best Performance by an Actor in a Leading Role in a Musical
The Show: MJ the Musical
Other Broadway Credits: Broadway debut!
Myles on MJ: "It's been one of the most humbling experiences of my life. I've been introduced to so many different things...it's been an amazing honor."
Watch below as Myles tells us more about what this nomination means to him!
Born in Maryland and raised on the South East side of Washington, D.C., Myles attended Thomas Wootton High School, where he played lead roles in Hairspray, Legally Blonde, and Cinderella. His acting and music credits include All In and Netflix's hit show Family Reunion (Seasons 1 and 2). This fall, Myles will appear in a biopic movie "Big 50" The DelRhonda Hood Story as Clarence, which is set to be released on all BET Plus streaming platforms. He was also a contestant on NBC's The Voice (Season 13). MJ will mark Frost's Broadway debut.