Lin-Manuel Miranda Calls for Federal Aid to Puerto Rico in New Column for The Washington Post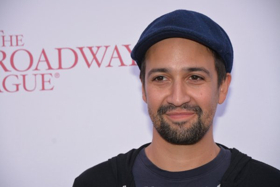 In a new column for the Washington Post, composer Lin-Manuel Miranda sheds light on the continued devastation on the island of Puerto Rico following the horrific events of Hurricane Maria.
In the essay Miranda criticizes the government response to the tragedy and provides actionable examples of how to improve the ongoing situation in Puerto Rico more efficiently.
He begins, "Since Hurricane Maria ravaged Puerto Rico 84 days ago, my Uncle Elvin hasn't had electricity. You read that right. Eighty-four days without being able to turn on a light, or stock a refrigerator, or take a hot shower. Hundreds of thousands of Puerto Ricans on the island cannot do the simple things we all take for granted."
He continues, "The federal government's response to the disaster in Puerto Rico has been painfully slow and not commensurate with the hurricane response in Texas and Florida."
Despite the slow government response to the devastation on the island, Miranda acknowledges the ongoing support of the American people, stating, "There's no shortage of compassion and goodwill for Puerto Rico among the American people. But it must be matched by the recognition of our government that the American citizens of Puerto Rico need, demand and require equal treatment."
He then goes on to lay out a number of proposed solutions to the federal government and the Trump administration, including an end to a 20 percent import tax on goods made in "foreign jurisdictions" such as Puerto Rico, providing and streamlining Medicaid access to those in need of healthcare, and Congressional approval of the $94 billion aid package requested by the Puerto Rican government.
Read Lin's full column at The Washington Post.
Shop BroadwayWorld

Shop this season's new musicals! Get dressed up for a night at the theatre, or just a night at home, with merch from some of Broadway's biggest hits including SOME LIKE IT HOT, KIMBERLY AKIMBO, and more!
Related Stories