Jerry Zaks Directs Adam Chanler-Berat, Will Swenson, and More in NANTUCKET SLEIGH RIDE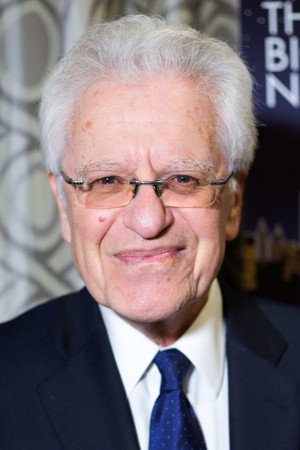 Lincoln Center Theater will produce NANTUCKET SLEIGH RIDE, a new play by John Guare. NANTUCKET SLEIGH RIDE, which will be directed by Jerry Zaks, will begin performances Thursday, February 21 and openMonday, March 18 at the Mitzi E. Newhouse Theater (150 West 65 Street).
NANTUCKET SLEIGH RIDE marks the return of playwright John Guare and director Jerry Zaks to Lincoln Center Theater where their critically acclaimed productions of The House of Blue Leaves and Six Degrees of Separation premiered. NANTUCKET SLEIGH RIDE'scast of 10 will feature Clea Alsip, Tina Benko, Adam Chanler-Berat, Jordan Gelber, John Larroquette, Grace Rex, Stacey Sargeant, Douglas Sills, and Will Swenson, with additional casting to be announced at a later date. The production will have sets by David Gallo, costumes by Emily Rebholz, lighting by Howell Binkley, and original music and sound by Mark Bennett.
A Nantucket Sleigh Ride is an old whaling term: "Sailors would harpoon a whale and the whale would drag the sailors on a frantic race across the ocean - for hours - for days -until the whale had died or the sailors had drowned."
In his attempts to recover a memory of an event that happened on that 'far away island' 35 years before, NANTUCKET SLEIGH RIDE plunges a New York playwright-turned- venture capitalist (to be played by John Larroquette) into a whirlpool of a giant lobster, Roman Polanski, a pornography ring, Walt Disney, a murder, stranded children, and Jorge Luis Borges, with the most unexpected results.
John Guare returns to Lincoln Center Theater where his plays The House of Blue Leaves, Six Degrees of Separation, Four Baboons Adoring The Sun (all three nominated for the Tony Award for Best Play); Chaucer in Rome and A Free Man of Color (Pulitzer Prize finalist) were produced. His other plays include Rich and Famous, Landscape of the Body, Marco Polo Sings a Solo, Bosoms and Neglect, Lydie Breeze, Women and Water, A Few Stout Individuals and His Girl Friday. He won a Tony Award for the book of the musical Two Gentlemen of Verona, and also wrote the book for the musical Sweet Smell of Success. His screenplay of Louis Malle'sAtlantic City earned him an Oscar nomination. He is also the co-editor of the Lincoln Center Theater Review.
Jerry Zaks also directed the Lincoln Center Theater productions of Anything Goes, The Front Page, A Bad Friend, and Shows for Days. He has directed over 30 productions in New York, including the recent Broadway revival of Hello, Dolly! and Steve Martin's play Meteor Shower. He is the winner of four Tony Awards, four Drama Desk Awards, three Outer Critics Circle Awards, and an Obie Award. His other productions include Guys and Dolls, Lend Me A Tenor, La Cage Aux Folles, The Marriage of Bette and Boo, A Bronx Tale, Sister Mary Ignatius Explains It All For You, Smokey Joe's Café, Little Shop of Horrors, and Beyond Therapy. He directed the filmsMarvin's Room and Who Do You Love? as well as episodes of the long-running comedy series' "Everybody Loves Raymond," "Frasier," and "Two and a Half Men."
Photo Credit: Jennifer Broski