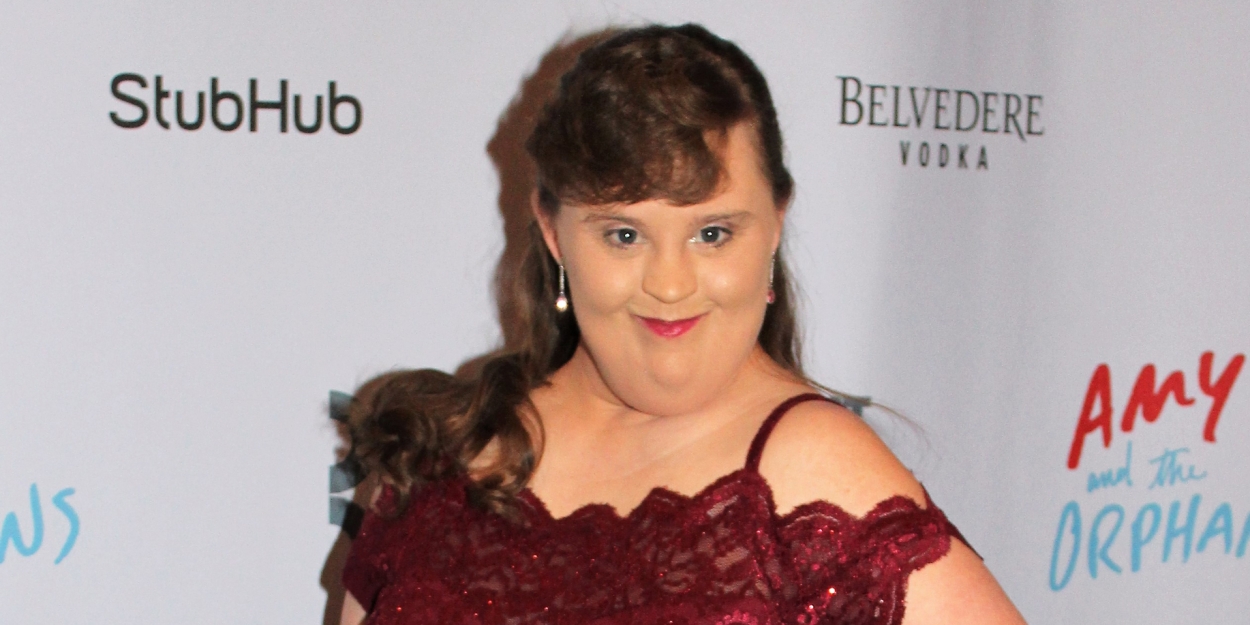 Jamie Brewer to Lead AMY & THE ORPHANS Film Adaptation
The play originally premiered through Roundabout Theatre Company in 2018.
Jamie Brewer will reprise her role in the film adaptation of the 2018 Off-Broadway play Amy & The Orphans.
Deadline reports that playwright Lindsey Ferrentino will adapt her play for the big screen, also making her directorial debut with the film. Jason Bateman and Michael Costigan are developing and producing the movie for Aggregate, with Tracey Nyberg also involved as a producer.
Edward Barbanell will also star in the film as a new role written for the screen. He previously played the role of Andy in the Off-Broadway production as it was renamed to Andy & the Oprhans. Other cast members are currently being cast.
The play follows two unhinged siblings as they reunite with Amy, their movie-loving sister who has Down syndrome (Brewer), after their father's death.
Together, they careen down the Great American Long Island Expressway, navigating strip malls, traffic jams and some serious (and not-so-serious) family drama. An unexpected turn reveals the moment that changed their lives...and the fact that Amy may be the only one who knows her own mind.
Jamie Brewer won the 2018 Drama Desk Award for Outstanding Featured Actress in a Play for her work in Amy & the Orphans. She became the first actor with Down syndrome to lead an Off-Broadway production.
Amy & the Orphans originally premiered at Roundabout Theatre Company in 2018, starring Vanessa Aspillaga as "Kathy," Mark Blum as "Jacob," Jamie Brewer as "Amy," Diane Davisas "Sarah," Josh McDermitt as "Bobby" and Debra Monk as "Maggie."
Photo Credit: Linda Lenzi