Interview: Doug Jones & Sam Richardson Talk Honoring HOCUS POCUS Fans Through New Sequel
Hocus Pocus 2 is now streaming on Disney+.
The Sanderson Sisters aren't the only ones returning to Salem in Hocus Pocus 2! Doug Jones has returned as Billy Butcherson for the highly-anticipated Disney+ sequel.
It's been 29 years since someone lit the Black Flame Candle and resurrected the 17th-century sisters, and they are looking for revenge. Now it is up to three high-school students to stop the ravenous witches from wreaking a new kind of havoc on Salem before dawn on All Hallow's Eve.
Joining Jones in the film is Sam Richardson, who plays the new character of Gilbert, a Sanderson Sisters expert who knows all about the coveted spell book, the black candle, and more.
The cast of Hocus Pocus 2 also includes original stars Bette Midler, Sarah Jessica Parker, and Kathy Najimy, along with other newcomers Hannah Waddingham, Whitney Peak, Belissa Escobedo, Lilia Buckingham, Froy Gutierrez, and Tony Hale.
BroadwayWorld sat down with Jones and Richardson ahead of the film's premiere to discuss what to expect from the new and returning characters, Hocus Pocus' die-hard fans, the film's legacy, and more.
Watch the new interview here:

Related Stories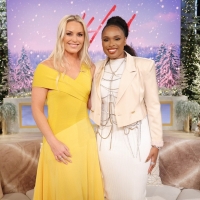 VIDEO: Lindsey Vonn Vists THE JENNIFER HUDSON SHOW

December 9, 2022

Next week kicks off with country music superstar Blake Shelton, the multi-talented James Corden, "The Best Man" franchise actress Regina Hall, and country artist Russell Dickerson, followed by "Avatar" star Sam Worthington, "Friends" megastar Matthew Perry, and actress Gabrielle Union. Watch videos from the episode now!
---
MOD SUN Recruits Charlotte Sands on His New Track 'SEXOXO'

December 9, 2022

After revealing the title of his forthcoming album, God Save The Teen (Big Noise, pop-punk sensation MOD SUN has dropped his latest triumph "SEXOXO" featuring Charlotte Sands. MOD has released four songs thus far from his forthcoming album, "Perfectly Imperfect," "Rich Kids Ruin Everything," "Battle Scars," and now his latest - "SEXOXO."
---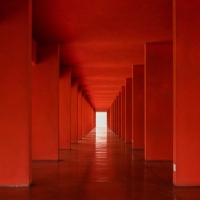 Electronic Duo il:lo Release Debut Vocal Single 'Shifted' Featuring Fractures

December 9, 2022

In 2021 they did two performances for Anjunadeep Live in stunning locations showcasing their sound in Montpellier, and Canyon Du Diable. The pair also just completed a global tour, with plays at the iconic boutique Anjunadeep Explorations festival in Albania, and tour support for Parra For Cuva, Stimming, Janus Rasmussen, CloZee and Zimmer.
---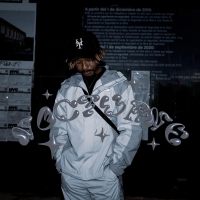 Marley Pitch Wraps Up The Year With New LP 'NOCTURNE'

December 9, 2022

Coming off of the release of his previous single and self directed music video for "Broken," alternative hip-hop artist Marley Pitch is closing out the year with the release of his new LP, Nocturne. The producer-rapper duo also makes up music collective Call More, alongside Toronto-based singer-songwriter Rachel Bobbitt. 
---
Listen To Justin Courtney Pierre's New EP 'Permanent Midnight'

December 9, 2022

After releasing his solo debut album 'In The Drink' in 2018, the Motion City Soundtrack frontman commenced the four-part EP series with 'An Anthropologist on Mars' (March 2021), 'The Price Of Salt' (July 2021) and 'Ghost World' (November 2021). Woven together with deeply personal narratives penned by the artist himself.
---