Click Here for More Articles on Debut of the Month Features
Debut of the Month - Ward Horton Sizzles Onto the Scene in TORCH SONG!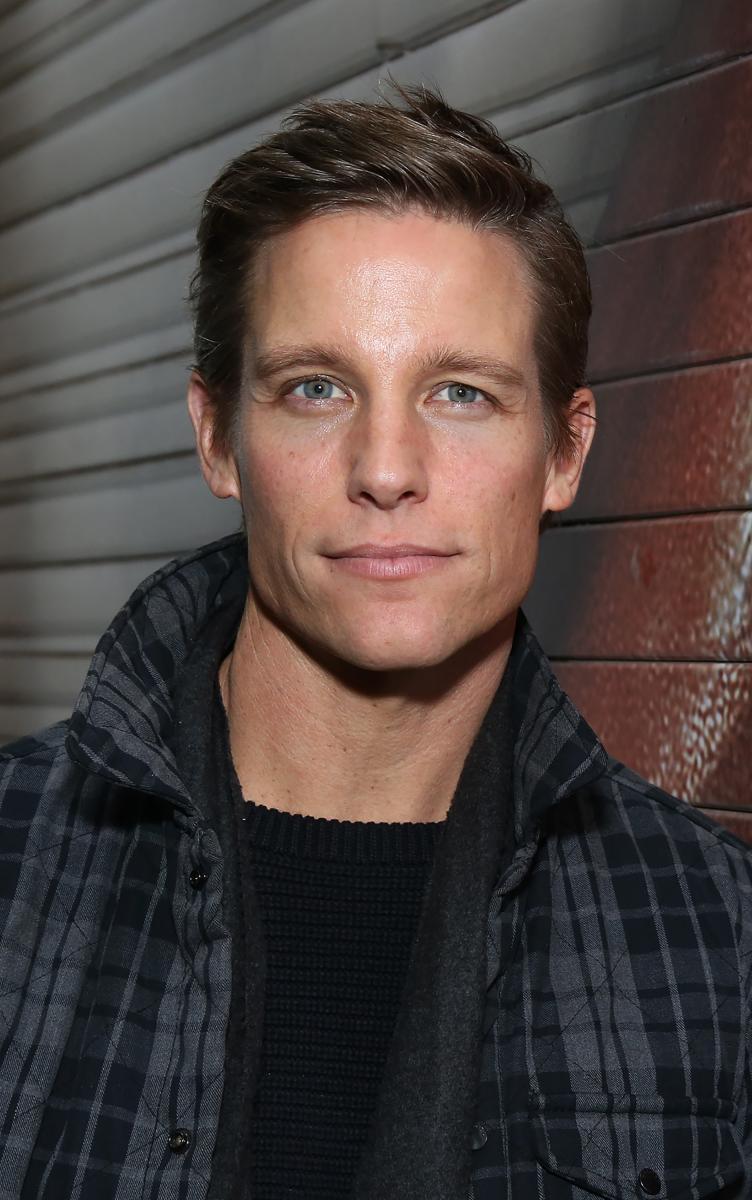 Ward Horton makes his Broadway debut as Ed Reiss in Harvey Fierstein's critically acclaimed production of Torch Song. More than thirty years after it first premiered on Broadway, the play follows the life of Arnold Beckoff, a gay, Jewish drag performer and singer on a desperate quest for true love, marriage, kids and happiness. A visit from his overbearing mother reminds him that he needs one more thing above all the others: respect. Today the talented actor speaks with BroadwayWorld about making his debut in the revival, which in some ways, may be more relevant and important than ever before.
[NOTE: BroadwayWorld's fabulous photographer Walter McBride captures images of the Broadway stars profiled in our monthly column in a special photo shoot. Check out the pics of Ward Horton throughout the feature!]
---
How familiar were you with the original Torch Song Trilogy prior to your casting?
Yeah, zero. [laughing] I had zero familiarity with it. I grew up down in North Carolina, it was not a play that was presented to us, so I didn't know anything about it. My first time reading the script was before my first audition and I was blown away. You know once in a while you get a script that you just can't take your eyes off of it, you can't tear yourself away from it. And I read it start to finish. There's some scripts it takes some time to get through all of it. This was not one of those times. I have not in the last ten years done a lot of theater, but I always told my reps that I would love to be able to continue to do theater if the right project came along. So when I read this, I knew this was something I would love to be a part of.
What was your audition process like?
It wasn't easy! I went through four rounds of auditions and it was an intense situation. But everybody was so wonderful and our director, Moisés Kaufman couldn't have been more accommodating in really giving me what I needed to get inside the body of the character of Ed. My first two auditions were actually on tape, I sent them in after receiving some notes from Moisés. The first time I came into the room in New York was for a work session with Moisés and some of the creatives. And then the final audition was with Harvey and the whole team. So yes, it was intense, but it was fun and exhilarating, and honestly getting the job was just the icing on the cake. I think I would have been happy just to have gone through that whole experience and at the end, if they were like, 'thanks for coming in, we really appreciate your time', which is what every actor fully expects to hear at the end, that would have been fine. So yes, to find out that I actually got the job was truly the icing on the cake.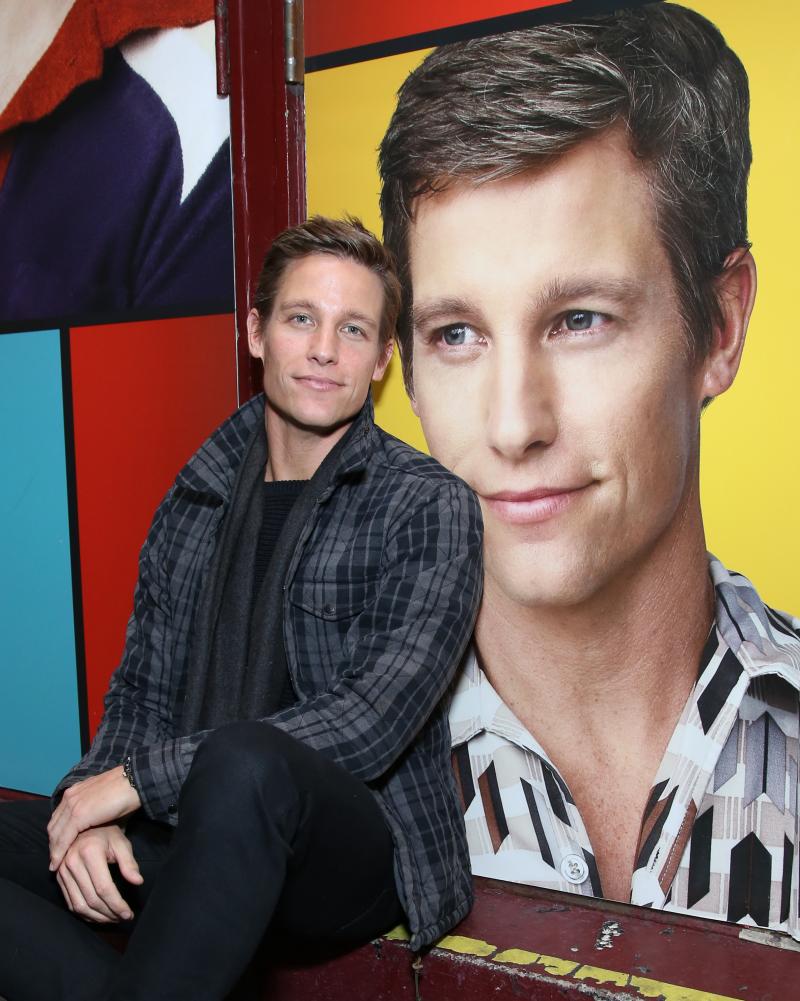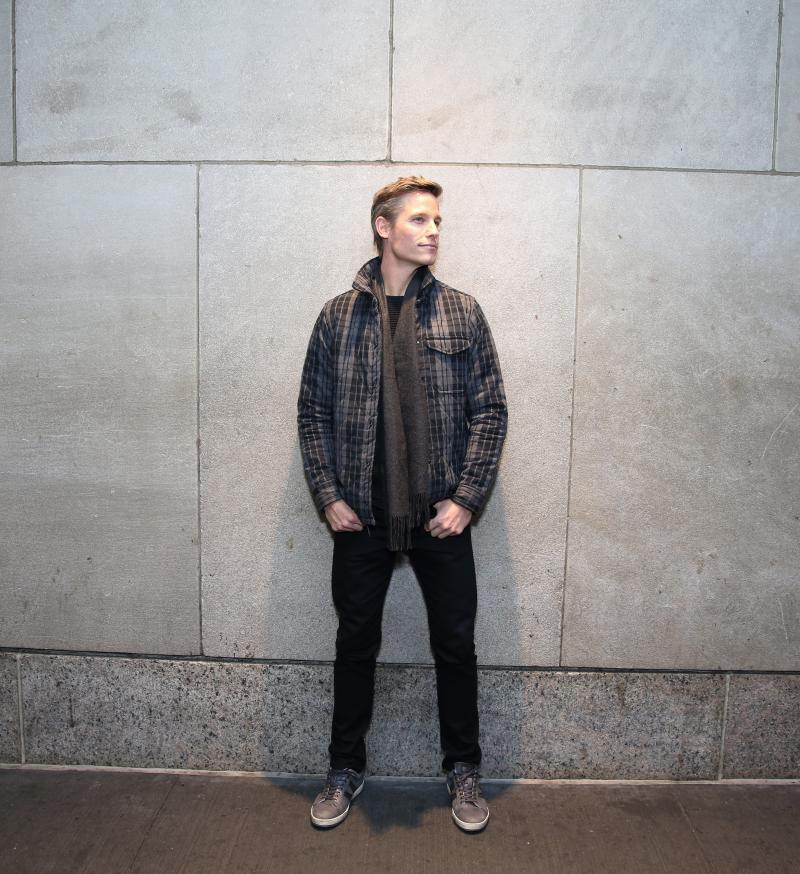 One of the remarkable things about the story is that is seems to speak to a very diverse audience.
Yes for sure. It's funny, back when we did the off-Broadway run at the Kiser Theater, very rarely did you have to wait on a line if you were female and had to go to the bathroom during intermission. But the men's line was always lined up around the corner. But now I feel like the demographic has really evened out a lot. You have both gay and heterosexual audiences, both men and women, old and young, and it really seems to speak to everyone because the essence of the play is about family. And everybody has a mom and can relate to Arnold's mom, played brilliantly by Mercedes Ruehl. That role is so relatable to everybody, there's a piece of her in every mother out there. So it really is a play about family, and about finding love within the context of a different situation than people are used to seeing. And back then, in the '70's, that situation was even more science fiction; to have a gay man wanting to have a spouse and to have a child, nobody thought back then that that was even possible. And that's one of the amazing things that Harvey did in writing this play was to give people a visual of that, to put that on stage and say, this is what this would look like. So not only imagining that it could happen, but actually showing audiences what it would look like.
It really is incredible how Harvey was able to predict all that would eventually happen within the gay community.
Yes, it really is. And it's interesting seeing the audience's reaction to certain things. I was able to see a couple of clips from the original show, and some of the jokes that you would hear resonate in different ways now because our audience is more open and more understanding. So you can see how far we've come, although in the current day and age that we are in right now, with what's going on in the world, it maybe feels like we have taken a little bit of a step back. And that's why a piece like this is so relevant and so important to be told.
You portray Ed, a man who is greatly conflicted about accepting the fact that he is gay. I imagine that to really understand what he was going through, you had to put yourself into the mindset of someone facing that struggle in the early 1970's, and not in the present day.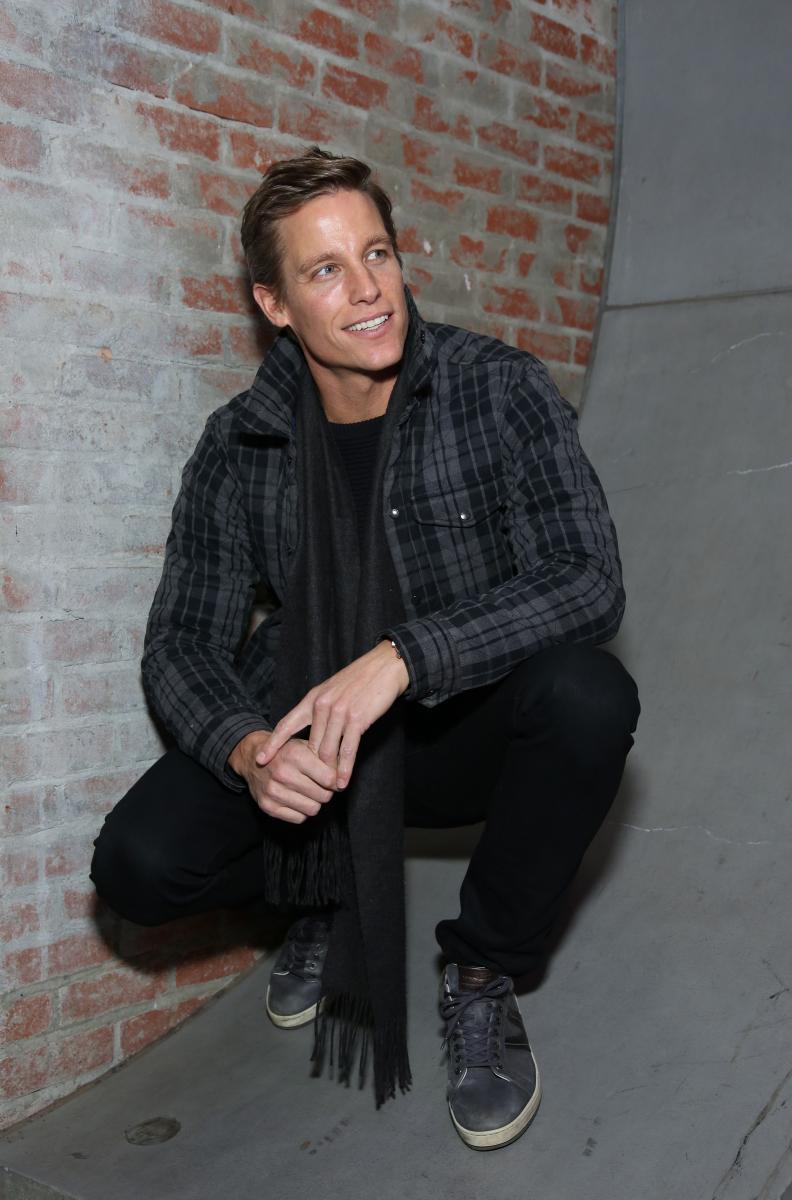 Yes absolutely. I would say that was the hardest thing for us all as a company to kind of wrap our brain around. As you said, Ed is conflicted and he is struggling with who he is and what he wants to be and the life he wants to lead versus the life he feels he should lead, and so all of that is a constant struggle for him. And in the process he says what in 2018 seems like very ignorant and naive and hurtful things. But you have to place yourself back in that time period. The Eds of the world were all over the place, and I'm not saying they're still not all over the place, but I think numbers-wise it was much, much greater to find some people like Ed living a closeted life during that time. Now, in 2018, you wouldn't have time for people like Ed, and I think that is something that Michael [Urie] struggles with - why does Arnold love this guy so much? Because Ed really hurts himself and he's hurting other people along the way by not being able to make up his mind, by not being able to get out of his own way. And unless you put yourself in that time period, then you can't really understand what he was going through. During that time, you risked your life, you risked your career by being out in a crowd and Ed looks at a man like Arnold and watches that but doesn't see how it is possible for himself. Which is also why Harvey really was a prophet in being able to foresee the future. So yes, that was really the biggest struggle for us, to make sure we put ourselves in that time period and understood what it was like to live that way in the 1970's.
And at the same time you are challenging the audience to do the same, to remind themselves that what they are watching is taking place over four decades ago.
Exactly. And that's another thing that I struggled with early on and I think I still struggle with. When you embody a character, you want that character to be liked, you fight for them all the time. And because Ed is who he is during that time period, and is being viewed by people in the current day and age, he becomes the butt of some jokes, he is laughed at, whereas when this was on Broadway in the early '80's I don't think Ed was laughed at. He may have even been understood a little bit more. But now, it's harder for audiences to understand a character like Ed. So I would leave the show some nights feeling like, 'they hate Ed so much!' But I came to understand that in the second act, he does kind of come to terms with who he is and is finally willing to fight for what he wants. Unfortunately at that point, Arnold has kind of taken a step back. But I would hope that the audience appreciates how far he's come in the ten years since they first met him on stage.
It makes me wonder, if a sequel had been written, would Arnold and Ed's relationship have survived?
I'd love to think they would have. But it's a struggle. I honestly don't know if Ed could ever completely get out of his own way. Even in Act 2 when he's telling Arnold what he wants, he still leaves the door open to get out of it. And that makes me feel like maybe it wouldn't have worked. Obviously if this all happened thirty years later, I do think it would have worked out. But in the 70's and early 80's, I'm not sure if they would have made it.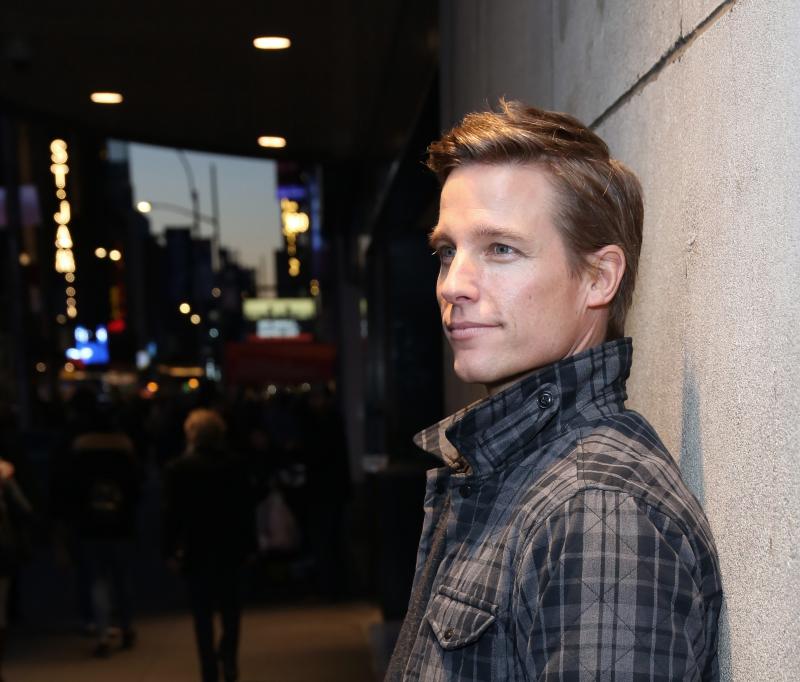 What has it been like to work with such a talented cast and creative team?
Um... it's been unbelievable! To be making my Broadway debut with the likes of Michael Urie and Mercedes Ruehl and the rest of the cast, and to be guided by the brilliance of Moisés Kaufman and speaking the words of the amazing Harvey Fierstein, I mean you gotta pinch me. I feel unbelievably lucky just to be a part of this. And for me, to be making my Broadway debut at 42 years old, is what every kid dreams of when they're young as an actor, that someday this may happen. I don't think I ever really thought that it would happen, especially since I've focused so much on film and television in the last ten years, I thought maybe I had missed the boat on this.
And is it true that you originally worked in finance after you graduated college?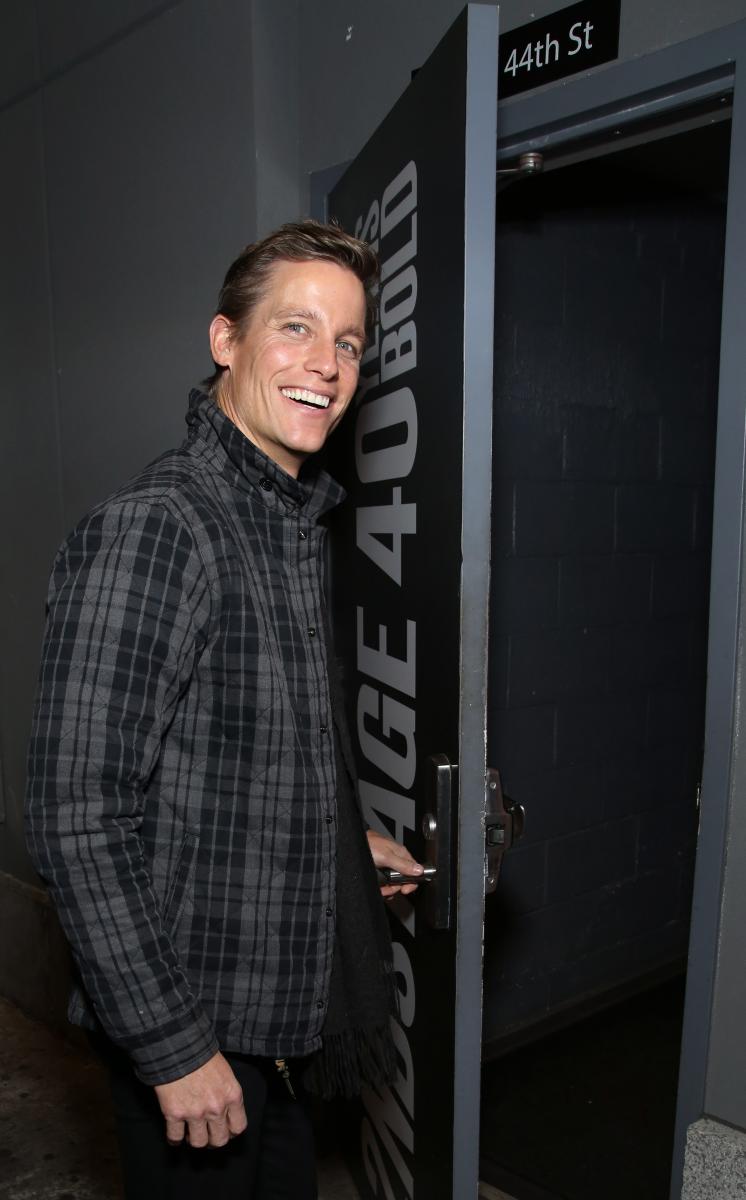 Yeah exactly. I grew up doing a lot of theater, but I also had a lot of other interests, I played lots of sports, I went to school in North Carolina to Wake Forest University, I did a production my freshman year of Lost In Yonkers, but after that I decided that I didn't want to do that the rest of my life, I didn't think it was a practical profession, and that's unfortunate. So I got detoured for about five years, I went into finance. I worked for three years for an asset management firm and then 9/11 happened and it really woke me up. It really lit a fire under me, saying I can't spend the rest of my life doing nothing other than just getting by. I need to be passionate about something. And acting was something I always felt I had deserted and wanted to get back to, so I did. And I'm fortunate that at 25 years old I was able to make a full career change and pursue this. I moved to New York, I hardly knew anyone, and I did off-off Broadway, and I did student films and I was able to move in the right direction. Every year felt a little stronger than the year before. And I had these milestones along the way that encouraged me to feel like I could do this for the rest of my life.
What an amazing journey. Finally, what was it like to make your Broadway debut in Torch Song?
It was pretty incredible. My cast was very, very sweet and made a big deal out of it. I honestly hadn't thought a ton about it because we've been doing this a while. We actually just did our 100th performance, since we did this for three and a half months off-Broadway. So it doesn't feel so new. But I think I would have been much more nervous and anxious about the idea of making my Broadway debut had we not done the show before. And I think that's a great thing because I actually got to enjoy the moment, rather than be freaked out by the moment. The previews have gone really well and I'm really excited to open before a house full of people that includes our loved ones, and really enjoy the experience. But like I said, being able to make my Broadway debut with these people has been nothing short of amazing!
BWW congratulates Ward Horton on his Broadway debut in Torch Song! His Off-Broadway and Regional credits include Torch Song (Second Stage), In Masks Outrageous and Austere, The Autobiography of God, Lost in Yonkers and Brighton Beach Memoirs. On television, he portrays Scott Strauss on CBS's Pure Genius. Other TV credits include Royal Rains, White Collar, CSI: Miami, Law & Order, Gossip Girl and Law & Order: SVU. Film credits include Annabelle, Midnights, Alto, The Wolf of Wall Street, The Good Shepherd and Falling for Grace.