Caribbean-American Female Playwrights Can Submit Plays To Hear Her Call Theater Festival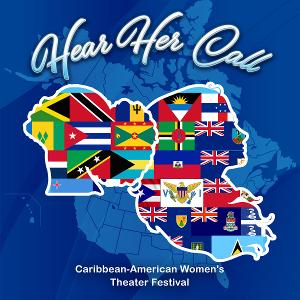 In March 2020, Conch Shell Productions - in collaboration with Milton G. Bassin Performing Arts Center at York College (in Jamaica, New York) - will present the second annual HEAR HER CALL CARIBBEAN-AMERICAN WOMEN'S THEATER FESTIVAL. The festival is a celebration of the unique voices of Caribbean American female playwrights and writers from across the nation. We are currently accepting the following submissions: artist-produced innovative one-act plays; exciting new full-length play readings; as well auditions tapes from poets, storytellers, and hip-hop artists. The festival will create an opportunity for diverse audiences to explore and celebrate the unique ethnic/cultural diversity of women whose ancestors or who they themselves immigrated to the Americas from any of the 28 multi-lingual Caribbean cultures.
Submission deadline: DECEMBER 31, 2019 at 11:59pm.
For festival details and submission guidelines go to : https://conchshellproductions.com/hear-her-call-2020
"Hear Her Call" will take place March 4-March 7, 2020 in the Milton G. Bassin Performing Arts Center at York College/CUNY - 94-45 Guy R. Brewer Blvd., Jamaica New York 11451
ABOUT CONCH SHELL PRODUCTIONS The mission of Conch Shell Productions is to develop and produce new works by playwrights and screenwriters of Caribbean heritage living in America that inspire social change.
ABOUT MILTON G. BASSIN PAC The MGBPAC hosts a multi-cultural arts series featuring nationally and internationally renowned artists. It is our mission to bring exceptional, affordable events to the Jamaica Queens community to deepen the cultural profile. Here at the MGBPAC our vision is to inspire, nurture, challenge, amaze, educate and empower the audience to have open minds and hearts through the arts.
Related Articles
More Hot Stories For You
VIDEO: James Corden, Patti LuPone, and More Celebrate 'One Day More' of the Trump Era with a LES MISERABLES Parody
James Corden is celebrating the imminent departure of the Trump administration with a Les Miserables parody! ...

VIDEO: Watch 30 Broadway Stars Make Music with Muppets!
Since Jim Henson first burst onto the scene over six decades ago, Muppets have taken center stage in pop culture, appearing on film, television, and b...

10 BRIDGERTON The Musical TikToks That We're Obsessed With
This idea started by songwriter Abigail Barlow who asked the question, 'Okay, but what if Bridgerton was a musical?'...

VIDEO: HAMILTON Cast Members Reunite For the SAG Nominating Committee
Original cast members from Hamilton reunited on Zoom for a Screen Actors Guild Q&A this weekend. The Zoom call featured Lin-Manuel Miranda, Daveed Dig...

VIDEO: On This Day, January 18- RAGTIME Opens on Broadway!
Today we celebrate Ragtime the Musical, which opened on Broadway on this day in 1998. ...

Throwback Video: Lin-Manuel Miranda Gathers Old Classmates For Performance of Martin Luther King Song
Hamilton is celebrating Dr. Martin Luther King Jr. with a throwback video!...