16 Musicals & Plays That Deal With Social Injustice
From Angels in America to Pipeline and American Son- check out what you can watch from home!
Theater has always been an outlet for creative minds to discuss the issues that plague our society, whether it's racism, income inequality, or the struggles of the LGBTQ+ community.
Given the current climate, BroadwayWorld readers have picked a list of plays and musicals that are available on various streaming services that deal with social issues, so that you can watch and discuss with your family and friends.
---
BroadwayHD
Nya, an inner-city public high school teacher, is committed to her students but desperate to give her only son Omari opportunities they'll never have. When a controversial incident at his upstate private school threatens to get him expelled, Nya must confront his rage and her own choices as a parent. But will she be able to reach him before a world beyond her control pulls him away?
Pipeline comments on America's broken system, mainly in regards to the racial and economic disparities in the education system.
Charlie is a factory owner struggling to save his family business. Lola is a fabulous entertainer with a wildly exciting idea. With a little compassion and a lot of understanding, this unexpected pair learns to embrace their differences and create a line of sturdy stilettos unlike any the world has ever seen.
Kinky Boots fights stereotypes and teaches compassion and understanding to those who look different than you.
---
Netflix
American Son is a film based on the Broadway play of the same name starring Kerry Washington, Steven Pasquale, Jeremy Jordan and Eugene Lee. The film follows an estranged couple reunite in a Florida police station to help find their missing teenage son.
American Son deals with racism, racial profiling and police brutality.
For Colored Girls is a 2010 American drama adapted from Ntozake Shange's 1975 original choreopoem for colored girls who have considered suicide / when the rainbow is enuf. Written, directed and produced by Tyler Perry, the film depicts the interconnected lives of ten women, exploring their lives and struggles as women of color.
The film deals with a different personal conflict for each character, such as love, abandonment, rape, infidelity, and abortion.
In a film adaptation of the hit musical, West Side Follow follows a modern day Romeo and Juliet who are involved in New York street gangs. On the harsh streets of the upper west side, two gangs battle for control of the turf. The situation becomes complicated when a gang members falls in love with a rival's sister.
The film paints a picture of troubled youth and the devastating effects of poverty and racism.
---
Prime Video
Ragtime is a 1981 drama film, based on the 1975 historical novel Ragtime by E. L. Doctorow, which also inspired the musical of the same name. The film is a kaleidoscope of tales that evokes life in pre-World War I New York City. A white family find a black baby in their yard and takes on the mother as a maid. A black pianist, Coalhouse Walker Jr. (Howard E. Rollins Jr.), returns for his woman and child after finding success in a Harlem jazz band. Firefighters, dismayed to see a black man own a Model-T Ford, deface it, and Walker demands retribution. The white family becomes involved in Evelyn Nesbit's trial.
Ragtime makes light of many issues including racism, injustice, and social mobility.
Based on Jonathan Larson's bohemian rock musical, Rent tells the story of a group of social outcasts struggling to live in the moment yet survive the realities of New York's gritty East Village.
Rent sheds light on the LGBTQ+ community during the AIDS epidemic in the 1990s.
The Color Purple tells the story of a young African American girl named Celie Harris and shows the problems African American women faced during the early 20th century. Celie is transformed as she finds her self-worth through the help of two strong female companions.
This film depicts the issues American American women faced including domestic violence, incest, pedophilia, poverty, racism, and sexism.
In 1961, a film version of A Raisin in the Sun was released featuring its original Broadway cast of Sidney Poitier, Ruby Dee, Claudia McNeil, Diana Sands, Ivan Dixon, Louis Gossett, Jr. and John Fiedler. The story tells of a black family's experiences in south Chicago, as they attempt to improve their financial circumstances with an insurance payout following the death of the father.
This story depicts the struggle of social class disparities and racism in America.
Victor Hugo's classic tale of pursuit and revenge in which Jean Valjean, a handsome young woodcutter, is cruelly sentenced to jail for stealing a loaf of bread he took to feed his starving family. Javert, the ice-cold Inspector of Prisoners, who relentlessly persecutes Valjean, is determined to keep him imprisoned for life.
Les Miserables deals with class struggles and fighting for equality from a national government.
---
HBO Max
Angels in America is a 2003 American HBO miniseries directed by Mike Nichols and based on the Pulitzer-prize winning play of the same name by Tony Kushner. Set in 1985, the film revolves around six New Yorkers whose lives intersect. At its core, it is the fantastical story of Prior Walter, a gay man living with AIDS who is visited by an angel. The film explores a wide variety of themes, including Reagan era politics, the spreading AIDS epidemic, and a rapidly changing social and political climate.
Angels in America discusses the many social issues that America faces during the AIDS crisis in the 1980s.
The early days of the HIV-AIDS crisis in 1980s New York City is the focus of this searing HBO Films drama. Adapted from Larry Kramer's Tony-winning play, the film provides an unflinching look at the nation's sexual politics as gay activists and their allies in the medical community fight to expose the truth about the burgeoning epidemic to a city and nation in denial.
This film deals with the AIDS epidemic and homophobia in America.
---
Broadway on Demand
Allegiance is a musical that is set during the Japanese American internment of World War II, was inspired by the personal experiences of George Takei, who stars in the musical. It follows the Kimura family in the years following the attack on Pearl Harbor, as they are forced to leave their farm in Salinas, California and are sent to the Heart Mountain Relocation Center in the rural plains of Wyoming.
Allegiance sheds light on the racism against Asian-Americans during the Second World War.
---
Disney Plus
Both the 1992 film and the 2012 musical were inspired by the real-life Newsboys Strike of 1899 in New York City. Newsies tells the story of Jack Kelly, a rebellious newsboy who dreams of a life as an artist away from the big city. After publishing giant Joseph Pulitzer raises newspaper prices at the newsboys' expense, Kelly and his fellow newsies take action.
Newsies focuses on a group of young people trying to make a difference and fight against big corporations who control everything.

Related Stories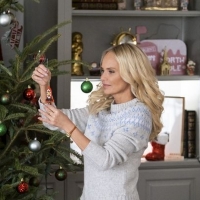 From Stage to Screen: Broadway Stars Take Over Hallmark Movies!

December 13, 2020

Many Broadway stars have taken their incredible talents off the stage and onto your TV screens. One channel that has welcomed Broadway talent with open arms is Hallmark! Which Broadway stars would you like to see in Hallmark's holiday films in 2021?
---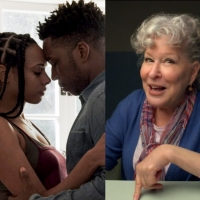 Broadway on TV: Find Out Which of Your Favorite Broadway Stars Will Star in New Fall TV!

August 16, 2020

While Broadway is shut down, many theater fans are itching to see their favorite stars perform. Luckily, there are many new television shows premiering that feature your favorite stage performers.
---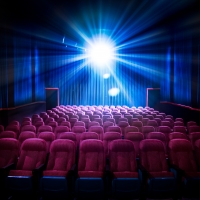 Which Film Festivals Will Go Virtual? Find Out What's Happening in 2020!

August 8, 2020

This year, the coronavirus pandemic has put many things on hold. Luckily for film fans, there are still a number of festivals around the world going forward with their events, whether it be virtually or socially-distanced!
---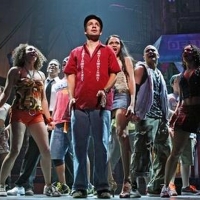 Broadway From Home: More Reader-Selected Theater Documentaries!

July 25, 2020

In response to our list of documentaries for theater lovers, we asked you on social media which ones we missed and we compiled the list of documentaries that should've been included!
---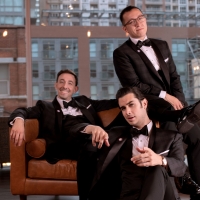 BWW Interview: How The Tin Can Brothers Are Giving Animation a New Voice with Garbage Musicals

July 22, 2020

The Tin Can Brothers, a trio of LA-based entertainers, have recently released their newest project, Garbage Musicals. They came together with media brand Wisecrack and gaming channel ArcadeCloud to release a new animated series to highlight the musicals that never made it to Broadway.
---