Click Here for More Articles on Broadway by Design
Broadway By Design: Jules Fisher, Peggy Eisenhauer & Dan Moses Schreier Bring THE ICEMAN COMETH from Page to Stage
Who is Annie without her red dress? Or Eva with out her balcony? It is the charge of the Broadway designer to transport the audience into the world of a show, whether it be Great Depression-era New York City or outside of the Casa Rosada.
In Broadway by Design, BroadwayWorld is shining a spotlight on the stellar designs of this Broadway season, show by show. Today, we continue the series with Jules Fisher & Peggy Eisenhauer and Dan Moses Schreier, who acted as lighting designers and sound designer for the stunning new revival of Eugene O'Neill's The Iceman Cometh.
---
Where did the design process begin for Schreier? "The play is set in a bar in Manhattan circa 1912-13," he explains. "Thomas Edison invented the phonograph in 1877 and started making commercial recordings around 1899. I thought it would help set the atmosphere of the play if we heard original Edison recordings from that exact time period."
Fisher and Eisenhauer worked closely with director George C. Wolfe to get the process going. "He has a great way of saying things without ever telling us, 'I want it to be blue' or 'make it brighter.' He uses words, as you were saying earlier, like 'fearful' or 'that's scary, I want that rougher' or 'more abstract,' says Fisher.
"What we developed was a space that was inhabited by these people that moved a little bit like a film, in that the light continued to change as the actors moved from position to position," says Eisenhauer. "We didn't see the change, and we're not necessarily even aware of the change, so it looked to us like it was a location for a film where someone just went in with cameras and just shot it the way that it was. Hopefully we have that natural feel that didn't feel like the lights were changing, but that somehow we saw them in a space that was believable, and had mood and transition to it, but was not overtly visible to the audience."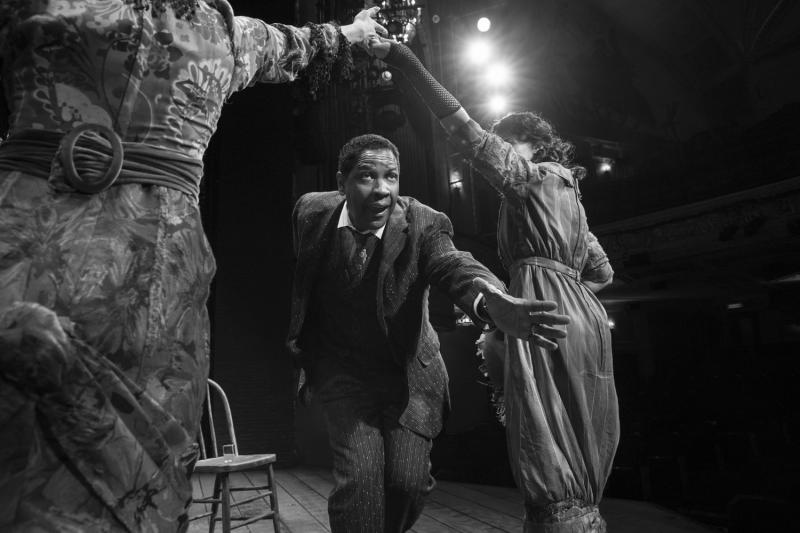 Where did they run into their biggest challenges? "Lighting a play that is so serious is a tough job because, among other reasons, it's four and a half hours long altogether, and Peggy and I said, 'What are we going to do to make it interesting for the audience? How can we provide something that looks different, yet still serves the play and serves the director?' I had the opportunity to light Iceman at Circle in the Square with James Earl Jones in 1973, and here comes George Wolf with a totally new vision -- a very powerful version of it that hooks you from the beginning with a terrific cast, and we just sculpted their shapes in that room."
Schreier initially got stuck finding his recordings. "It was a challenge finding original Edison Cylinders from 1910-13 that were, one, still in good condition and, two, related to the themes of the play. To my delight, I found recordings of 11 of the 15 songs O'Neill included in the songbook on Edison cylinders circa 1906-1915," he says.
Want more Broadway By Design? CLICK HERE.
---
The Iceman Cometh, starring Tony Award winner, two-time Academy Award winner, and 2018 Academy Award nominee Denzel Washington, is currently running at the Bernard B. Jacobs Theatre (242 West 45th Street).
Directed by five-time Tony Award winner George C. Wolfe, the company joining Mr. Washington includes Colm Meaney, David Morse, Bill Irwin, Tammy Blanchard, Carolyn Braver, Austin Butler, Joe Forbrich, Nina Grollman, Thomas Michael Hammond, Neal Huff, Danny Mastrogiorgio, Dakin Matthews, Danny McCarthy, Jack McGee, Clark Middleton, Michael Potts, Reg Rogers, and Frank Wood.
Photo Credit: Julieta Cervates
Related Articles