Review: Luis Alfaro's OEDIPUS EL REY Adapts a Classic Text Into a Contemporary Commentary
When Sophocles' OEDIPUS REX was first performed over 400 years B.C., the Greek chorus that opened the play wore the traditional identical masks. But in Luis Alfaro's contemporary adaptation, Oedipus El Rey, the unifying costume piece for the Latino men who make up the choro is the orange jumpsuits worn by inmates of the California State Prison in Delano.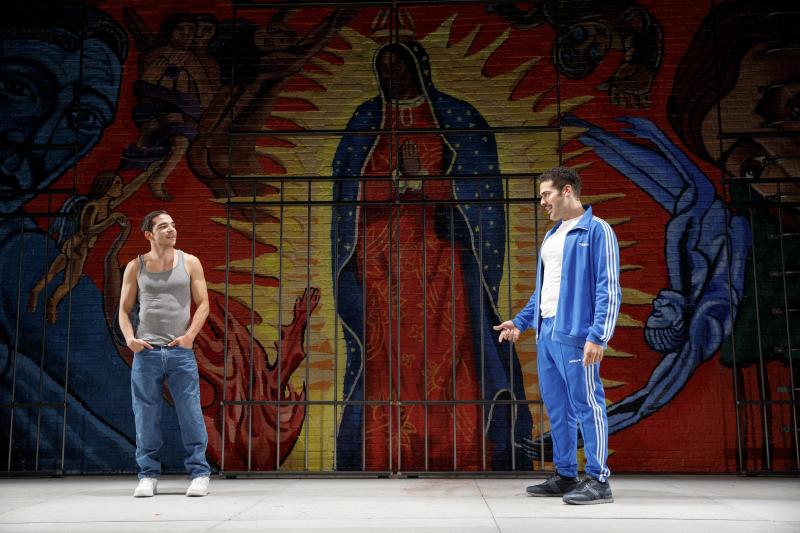 "Stories are all we got," says one. "Motherf-ers been writing my story since I was born," complains another.
Playing The Public Theater as a collaboration with The Sol Project, Oedipus El Rey cleverly adapts the classic story of a king who unwittingly fulfills a prophesy that he will murder his father and marry his mother.
The choro promises "a story about the system" and debate how much of our fate is predetermined and how much is controlled by our own choices, drawing a parallel between the ancient Greek text and a society that creates revolving doors that send young men from underserved communities into lives of going in and out of incarceration.
In this case Oedipus. a.k.a. Patas Malas (Juan Castano) is a young man who has spent much of his life in the correction facility, but, having spent every moment he can educating himself in the prison library, is determined to follow the advice of Tiresias (Julio Monge), the blind inmate he regards as his father, and live a clean life.
But once released, his prison record stands in the way of obtaining any legit work, and, after inadvertently fulfilling the first part of the prophecy, he returns to South Central Los Angeles to work for his old pal Creon (Joel Perez), whose status as a drug kingpin is on the rise.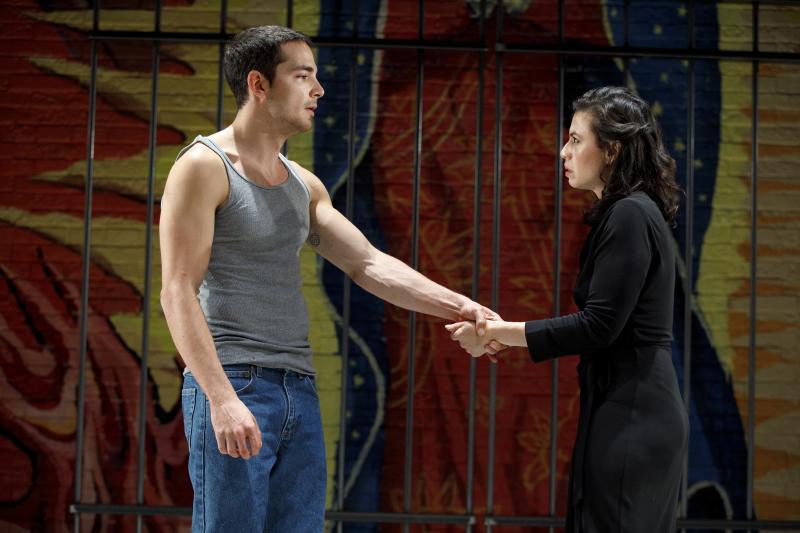 The young man is immediately attracted Creon's widowed sister, Jocasta (Sandra Delgado), who is old enough to be his... you know.
While director Chay Yew's elegant production is rich with imagery contrasting contemporary violence, ancient storytelling and religious symbolism, the showcase moment is a tender and thoughtful lovemaking scene between mother and son.
What is clear is that their attraction is intellectual as well as physical, as they discuss the forces that have brought their lives to what they have become, and the importance of personal choices versus inevitability of fate.
The two actors are nude for lengthy period, much of which is spent sharing post-coital intimacy and personal histories, teasing audience members who are anticipating the characters' realization of their true relationship.