Review: John Kevin Jones' Captivating Performance of A CHRISTMAS CAROL Returns To Merchant's House Museum
Since its first publication in 1843, Charles Dickens' holiday classic, A CHRISTMAS CAROL, has been adapted countless times for various stages, screens and pages, but undoubtedly the most authentic presentations of the story of the miserly Ebenezer Scrooge and the ghosts who assist in his transformation into a kind and generous soul were the numerous live readings the author gave during the last 18 years of his life.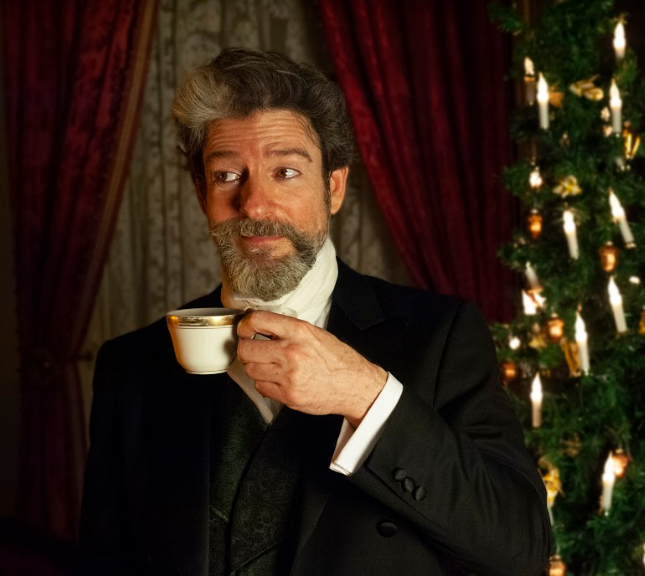 Many of those readings took place in December of 1867 at New York's Steinway Hall, as part of a five-month American tour, where he also gave readings from works, such as "David Copperfield," "The Life and Adventures of Nicholas Nickleby" and "The Pickwick Papers."
At that time, the 1832 landmark building that is now the home of East 4th Street's Merchant's House Museum was the residence of Eliza Tredwell, widow of hardware businessman Seabury Tredwell, and their children.
While it's possible that the Tredwells may have attended a performance by Dickens at the nearby auditorium on 14th Street, the Summoners Ensemble Theatre's thoroughly delightful production recreating the great novelist's reading presents the premise that he was, in fact, invited to give a private performance for an intimate holiday gathering.
So rows of chairs are set up in the Greek Revival parlor of what is now the city's only 19th century family home preserved virtually intact with original furnishings and personal belongings. There's also a Christmas tree and some holiday sprucing, creating a festive and historic background for John Kevin Jones' wonderfully captivating solo performance.
This is the seventh straight holiday season where Jones has charmed audiences with his storytelling prowess, and it's easy to see why many attendees are making this an annual holiday outing.
As directed by Dr. Rhonda Dodd, Jones exudes energetic gusto and a sly sense of humor while narrating the piece as Mr. Dickens, then shifts into a nasal crackle for Scrooge, who gives incredulous looks of disbelief when his nephew Fred and the visiting charity men invite him to partake in the spirit of the holiday.
With outstretched arms, his ghost of Jacob Marley is an eerie, breathy growl and the assortment of characters that follow, from richly Shakespearean to music hall slick to storybook innocent, are played with love and sincerity for both the author's words and the simple wisdom of his message.
Perhaps it's a bit of a cliché to mention how in troubling times such as these, such expressions of humankind's more charitable nature are especially appreciated. There are always many theatrical productions of A CHRISTMAS Carol To be enjoyed in New York every winter, but few are so personal and affectionate as what John Kevin Jones offers at the Merchant's House Museum.

Related Stories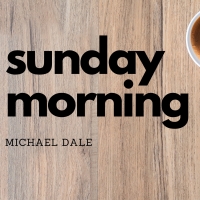 Sunday Morning Michael Dale: My Favorite Cease and Desist Letters

August 14, 2022

A while back. I was in an audience of theatre fans watching an onstage conversation between Frank Rich and Stephen Sondheim and the subject of unauthorized changes made in regional and amateur productions came up. The composer/lyricist mentioned that he had heard of a production of Company that ended with Bobby committing suicide by shooting himself.
---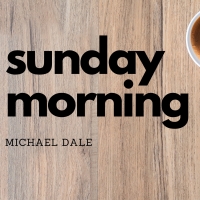 Sunday Morning Michael Dale: Dear Funny Girl: Let Julie Benko Sing!

August 7, 2022

Like many theatre fans, I'd been reading the raves she's been getting as Beanie Feldstein's standby, and since I doubted press would be offered comps during her run, I sprung for a ticket to see for myself.
---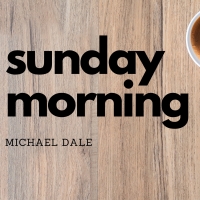 Sunday Morning Michael Dale: Alison Fraser Thrillingly Reinvents Cat On A Hot Tin Roof's Big Mama

July 31, 2022

A popular stage actor best known for being quirkily funny in musicals (Off-Broadway in March Of The Falsettos, on Broadway in Romance, Romance, The Secret Garden and Gypsy), Fraser reinvents a classic character and turns in a performance that thrills with its gutsy power masked by her character's well-rehearsed elegance.
---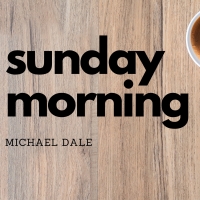 Sunday Morning Michael Dale: All Singing! All Dancing! All Legal! Cannabis! A Viper Vaudeville Opens at La MaMa

July 24, 2022

A collaboration of two of Off-Off-Broadway's favorite historically subversive companies, the HERE production of Cannabis! A Viper Vaudeville, presented at La Mama is an entrancingly fun and educational two-hour festival of song, dance and spoken word, beginning as a relaxing communal experience and evolving into a call for activism.
---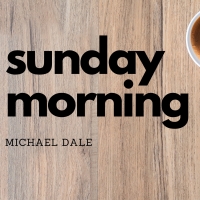 Sunday Morning Michael Dale: Ukrainian Children Coming To Brooklyn in a Play They Premiered in a Bomb Shelter

July 17, 2022

Irondale is arranging for Ukrainian solider Oleg Onechchak's ensemble of child actors to give two performances in Brooklyn of Mom On Skype, which was originally performed in a warehouse-turned-bomb-shelter in the city of Lviv.
---