Review: CASHED ~ Serena Ryen's Poignant Portrayal Of A Day in the Uncertain Life Of An Urban Millennial
What is the color of anxiety and desperation in the life of a New York City millennial? What does it mean and feel like to be depleted under the pressures of a fast moving and highly demanding metropolis?
CASHED, Serena Ryen's 15-minute firecracker of a film, fleshes out the answers to these questions, dramatically and poignantly. In doing so, she has taken a large step in fulfilling her self-described commitment "to making art that inspires empathy and ignites questions."
Ryen, an accomplished filmmaker and actress (and a graduate of the Stella Adler School of Acting), in collaboration with Ethan Itzkow, has conceived, written, and produced a bold and unadorned portrayal of a day in the life of a young urbanite whose supply of stability is running out with her supply of pot.
In the opening frames, Jorge Arzac's camera captures the electricity of the city that never sleeps and then shifts to a raucous birthday party, fueled by pizza, alcohol, and weed. At the center of the celebration is 25-year-old Jess (portrayed with startling clarity and realism by Ms. Ryen), It's the morning after when we see Jess in a new and unflattering light, folding into a disheveled mass of nausea and haze. Casting responsibility aside, she oversleeps and loses her job. However, employment becomes secondary to her manic quest for that which will relieve her ~ the solace to be derived from a toke. When she resorts to getting a supply of mj from a guy named Eric (Itzkow), things turn brutally south. But, not without some saving grace. Fast forward...The sweet resolution of this film literally goes up in a puff of smoke.
Ryen and her cohorts give imagery to Jess's ordeal without judgments. The pictures tell the thousand words of an inescapable reality in the life of one young woman...a young woman who may be as depleted in spirit as is her supply of marijuana.
It may be worth pointing out here the meaning of "cashed" for those unfamiliar with the term and, thus, its relevance to the film. The term is used, particularly by youth, to mean a condition of depletion. The wit of this usage lies in the fact that the term also refers to a bowl of weed that has been all used up. You get the drift!
There may be an inclination to find humor in Jess's desperate effort to scrape enough roaches together to roll a joint, but there is an overriding impulse to empathize with her life's dilemma. It's this balance of emotion combined with raw realism that makes CASHED such a fine and compelling film.
Following string of awards and recognition (Best Dramatic Short, Best Cinematography in a Short, and Best Actress from the Colorado International Cannabis and Hemp Film Festival; Best Actress at the Colorado International Activism Film Fest; Semifinalist in the Dances with Films and International New York Film Festival), CASHED will have its world premiere at the Williamsburg Independent Film Festival in Brooklyn, New York on Saturday, November 17th at 8:30 p.m. and is an official selection at the Tampa Bay Underground Film Festival in Florida and the BLOW-UP Arthouse Film Festival in Chicago.
Photo credit to Jorge Arzac.
Williamsburg Independent Film Festival
Cinema at the Wythe Hotel
Brooklyn, NY

Related Stories
Herb Paine ~ Herb has served as Senior Contributing Editor and lead reviewer for BWW's Phoenix Metro Region since 2014. He has been acclaimed as BEST THEATRE CRITIC by PHOENIX magazin... (read more about this author)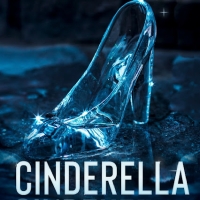 Review: The Phoenix Theatre Company Presents Rodgers and Hammerstein's CINDERELLA

November 20, 2022

Chosen as its holiday season family special, this regional production of CINDERELLA, directed by Michael Barnard, is a prime example of the excellence that The Phoenix Theatre Company has developed over the years. Runs through January 1st.
---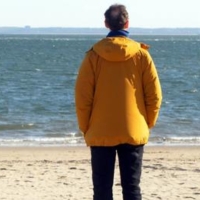 Feature: THE OTHER SIDE OF THE SEA- Acts Of Conscience And Support On Behalf Of The People Of Ukraine

November 16, 2022

Hsuan Yu Pan's THE OTHER SIDE OF THE SEA captures the human dimension of the tragedy in Ukraine and the response of New York's community of artists to raise awareness and support. The film will be showcased on December 16th at the Soapbox Gallery in Brooklyn.
---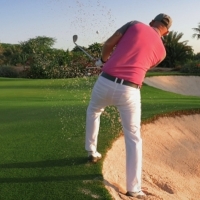 Review: Douglas Morrione's FAIRWAYS TO HAPPINESS Goes Online

October 27, 2022

FAIRWAYS TO HAPPINESS is Doug Morrione's intriguing documentary that opens wider the doors of perception about happiness and the pathways to realizing it. The film goes online (iTunes, Amazon, Google Play) on November 17th.
---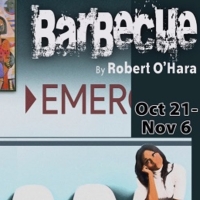 Review: The Black Theatre Troupe Presents Robert O'Hara's BARBECUE

October 24, 2022

Directed by Ron May and featuring a pitch-perfect cast, The Black Theatre Troupe's production of Robert O'Hara's BARBECUE is a richly intelligent play and a definite must-see. Runs through November 6th.
---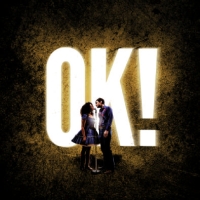 Review: OKLAHOMA! at ASU Gammage

October 21, 2022

A candid review of OKLAHOMA!, re-vamped and re-imagined for National Tour, currently playing at ASU Gammage, Tempe until Sunday, October 23. It is not the Rodgers and Hammerstein of your parents.
---