BWW Interview: Manuel Ruiz & Valeria Llaneza Talk FALLING ANGEL at Skirball Center for the Performing Arts
Falling Angel is an original ballet production that will take place at the Skirball Center for the Performing Arts, June 29th.
This week, I had a nice interview about the creation of this new work with two Argentinian friends and colleagues, Manuel Ruiz, the choreographer/producer and the production assistant, Valeria Llaneza. For both, it is their first experience producing a show in NYC and their excitement is real and contagious.
Falling Angel is an original piece that tells the story of world renowned Russian ballet dancer Andrei Vassiliev. Andrei interprets his journey through life with beautiful classical ballet interspersed with original, contemporary movement and production elements.
Using these original dance pieces the audience is immersed in an emotive biographical story. Andrei's muse is danced by Erica Cornejo, a principal dancer at the Boston Ballet, who spirits him back to his youth and acts as his guide. There are a total of 16 dancers in the company, 8 guest artists and 8 ensemble dancers, all of whom dance with the best ballet companies in the world.
Who is Andrei Vassiliev?
Andrei is a 38 year old Russian classical dancer, choreographer and teacher. He has performed with prestigious dance companies in Europe and the United States and has worked with some of the best choreographers of the 21st Century. He owns a ballet academy in NYC, The Vassiliev Academy Of Classical Ballet, where he teaches ballet, contemporary dance, character dance, and more with students ranging in age from 13 to19 years old.
What can you tell us about the choreography?
Manuel -"The majority of the dance pieces are numbers from the greatest classical ballets.
The pieces that Erica and Andrei share are neoclassic pieces created by Andrei, himself, that have a great emotional component and require a strong connection between the 2 artists. The remaining choreography are new pieces created by myself.
"What we added was a modern production with screens and lights and smoke and surprises!"
"I am a person that lets his mind go when I am producing a show. Anything and everything is possible! I tell my ideas to Vale and she is in charge of bringing those ideas to life."
Vale - "Each part of the production shows a feeling that Andrei was having in different moments of his life. So, we tried to deliver that to the people in the best possible way. The main character struggles about why is he an artist. Why is he pursuing that talent? What does that mean? Why I am, who I am? Why do I create art? For who and for what? Is my art relevant? The answers to all these questions comes from Erica's character. She will show up in the story and guide him towards the answers. She pulls him back to all his most important memories from his professional career to help him find these answers. She helps him confirm his desire to keep following his dream and to be who he is."
What can the audience expect from the show?
Vale - "I think people will relate to struggling with their own dreams. The fears they have about accomplishing their dreams, and the struggle and fight to achieve those dreams versus choosing a safer way of living and letting those dreams expire. There are many emotional moments in the show that communicate frustration, sadness and confusion about moving forward or moving on."
Manuel - "Even though it is a ballet, people will find the story telling form more like that of a play. We tried to apply contemporary production values and a unique context of expression to a traditional, classical form."
Describe the show using three adjectives.
Vale - "Passionate, unique and unforgettable."
Where did you find the inspiration to create this show?
Manuel - "The movie Sunset Boulevard, I can relate Falling Angel to that story.
Also Billy Elliot, in the sense that it is about ballet, but kind of with a Broadway vibe.
What I think that inspired me the most is art itself. What is art, and why am I an artist?
Did you audition all the roles?
Manuel - "The main characters are invited guest artists. We all know each other from the business and we share a friendship. For the ensemble we held auditions at City Center, where Andrei has his dance school."
When is the Show Premiere? How much are the tickets? Where can I get them? Are there any discounts?
- June 29th is the Premiere.
- $65 is the regular ticket price and you can purchase tickets online by clicking HERE
- There is a social media discount for sharing the show's event page on Facebook and Instagram. (This discount is only available until June 1st!)
What future plans do you have for the show, following the NYC premier?
Manuel - "There are many sponsors supporting the project, so in September we had already confirmed 4 performances in the United States. Also, right before that we will travel to Latin America, and perform in different countries including of course, Argentina."
What is most meaningful about this experience, for you?
Manuel - "I have dreamt about this experience since I was little, so to be a part of its creation and to work with this incredible cast, for me, is a dream come true."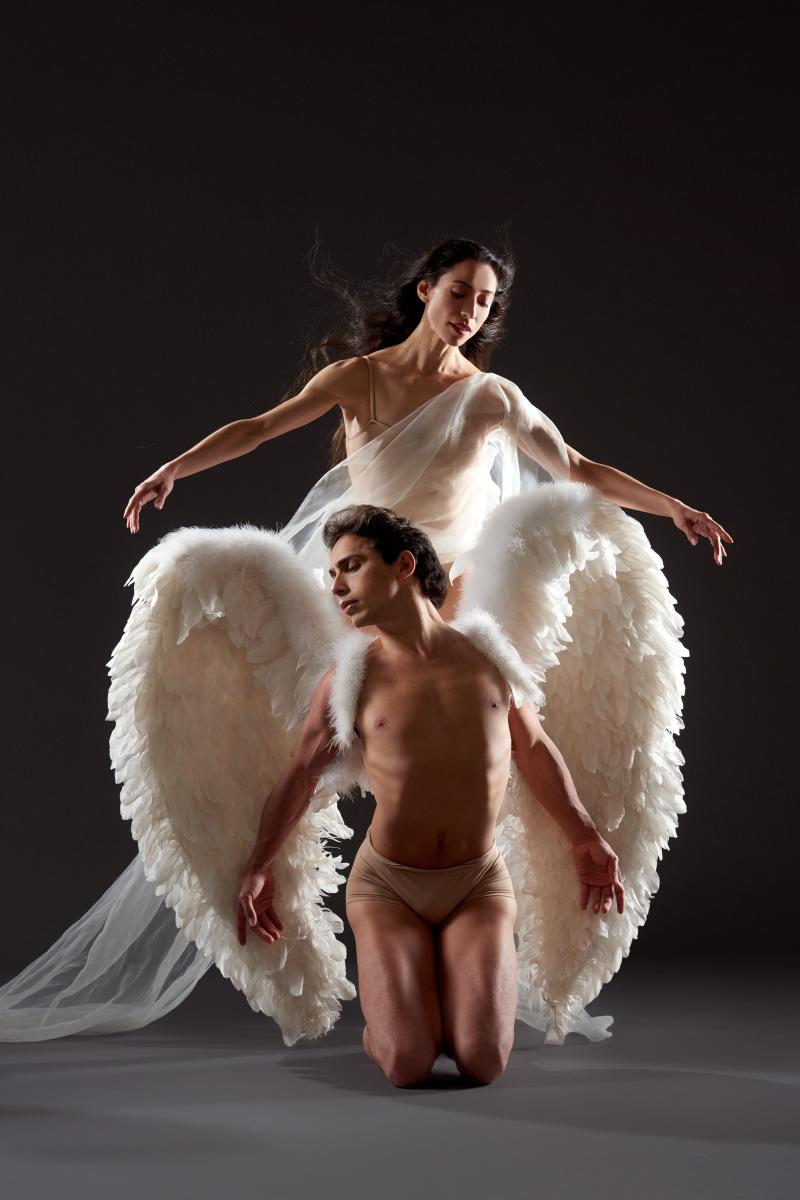 Photo Credit: Rachel Neville
Related Articles View More Argentina

Stories

Shows