BWW Interview: Dani Flombaum of TIGROU at Estadio Obras
TIGROU, is a new production by Innovacirco, a lider company in the entertainment business in Buenos Aires, Argentina. It tells the story of a young child that gets lost in the woods. Looking for shelter for the night , he ends up in an old abandoned Castle.
Tigrou's arrival to the castle awakens the unseen dwellers lost in time. A group of acrobats, singers and dancers bring this fascinating tale to life, and they tell the story of this little boy's journey to adulthood.

Dani Flombaum is the main singer of the show and she tells us everything about it and about herself too!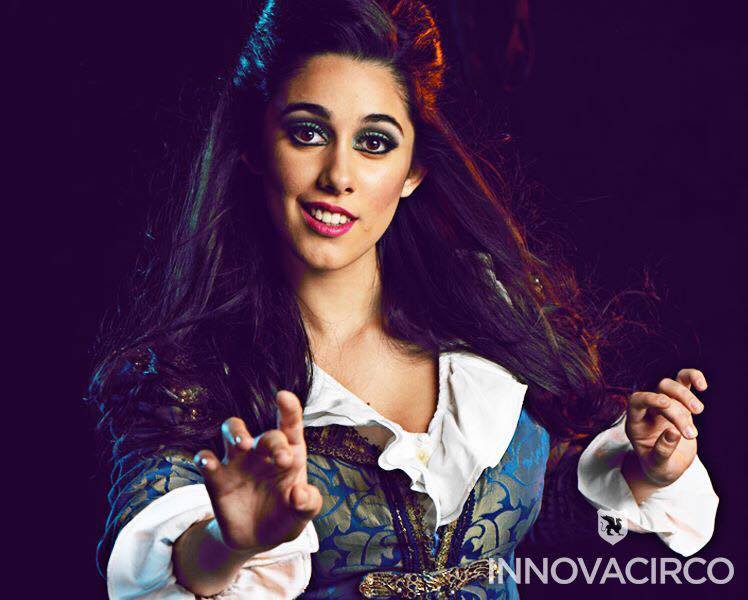 Dani is a talented singer and performer from Buenos Aires, Argentina and she describes herself as Charismatic, Perfectionist and Easygoing.
¨The Circus environment is very different from what I was used to. My co-workers are so responsible and conscious of their work, especially those who are on acts that require lots of concentration due to its risk and danger. What I enjoy about Tigrou's ¨team¨ is that there is no competition between us and there are no ego problems. Each of us concentrate on our own number and enjoy, admire and respect the work of the others. We are like a family, we take care of each other and I think the audience can sense that powerful bond¨.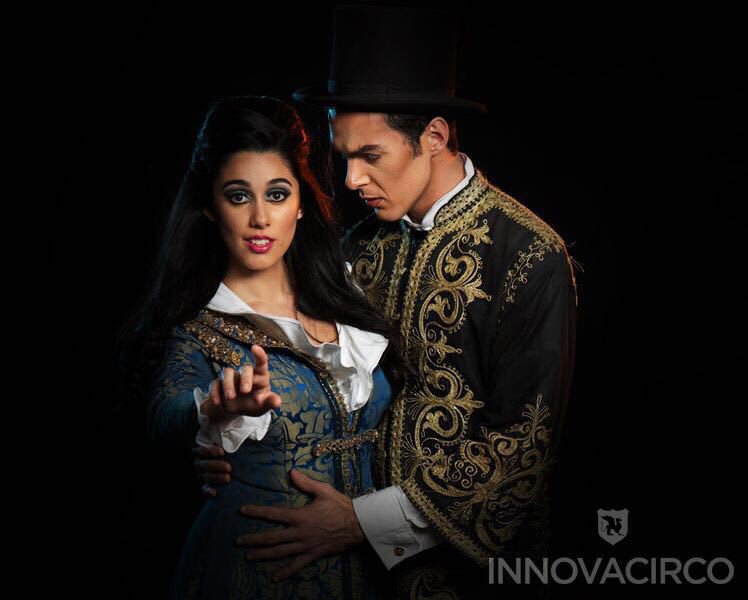 ¨The show has very risky numbers; I still get nervous every time we perform because it is possible for someone to fall or have an accident. I sing while other artists are doing their acrobatics and sometimes I even choose not to look at them. Luckily we never experienced something bad happening to any of us, but still it is nerve racking for me! I think the adrenaline is what the audience feel attracted to and what they enjoy the most. The amazement plus the tension is what keep them into the show from beginning to end. I think that my singing number brings a breeze of relief to the show in between so much tension. Honestly I feel very lucky to be part of ¨Tigrou¨ because is making me grow as a performer and as a person. It also have been opening new doors for me. I feel Blessed. ¨
Dani as a Performer
Since when do you like Musical Theater and how did that love grow?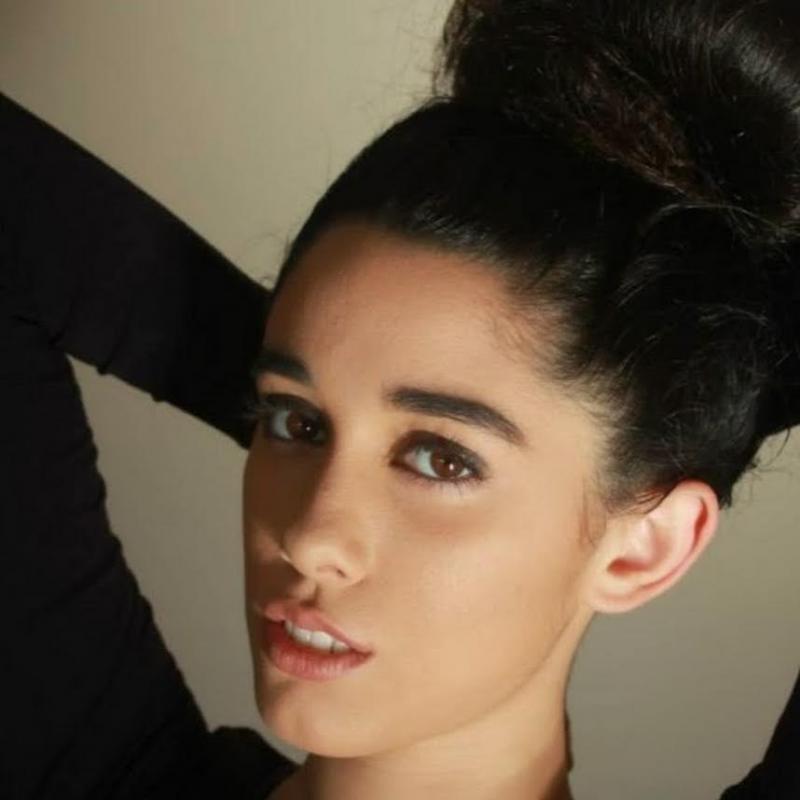 I started studying Musical Theater when I was 14 years old, back then I was already a huge fan of many Broadway Musicals like Cats, The Phantom of the Opera, Rent and West Side Story. Everything started when people started telling me that I had talent for singing, something I didn't realized on my own and I was very shy about.
I grew up in a family that exposed me to all kinds of different music genres and styles; we are 5 siblings all with very unique styles. In my house you could always listen to artists like The Beatles, Bob Marley, Shakira and Argentinean Tango as well. I think all those artists and styles plus my excitement about singing contributed to my first steps in Musical Theater. When I realized that I could combine the joy that music gives me with performing and dancing, I wanted to learn everything about it and fell in love instantly.
What is Musical Theater for you?
Musical Theater is a way of losing yourself in a story that makes you connect with all kinds of feelings through the music. It makes my ordinary world thoughts stop for a second and it gives place to an extraordinary beautiful world.
Tell us about your Projects. - From nowadays or/and from before-
I recently was part of a small production of Sweeney Todd. Not long ago I was in the professional production of Smokey Joe's Café Argentina. I have been the vocal coach for an original Parody show about Big Brother. And now I am super excited with my new project ¨Dani Flombaum & The West¨ a music band that plays for shows and events, where I can sing all my favorite songs and I can be myself 100%.
Do you have any advice for somebody who is just starting in the artistic world?
- To always go forward if you are passionate about it.
- Always keep yourself busy with classes or shows.
- Be strong and be prepared for a couple disappointments.
- Never stop learning
- Observe
Do you do anything to keep your body and voice in shape?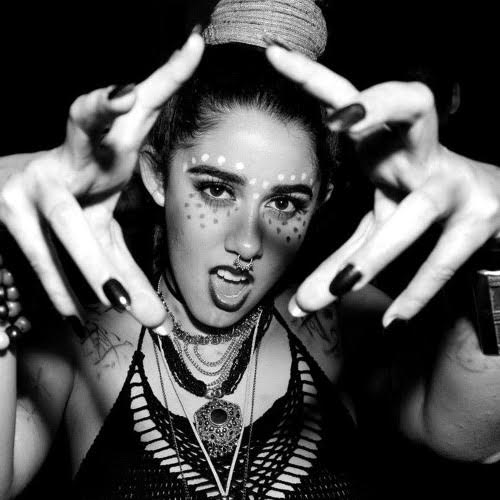 Yes!! Every week I take singing, performing and dancing classes to keep myself in action. I try to take really good care of myself, you won't ever hear me yelling or straining my voice. Also since I started performing at TIGROU, seeing how fit and healthy the acrobats are inspired me to be more conscious of my body and health. I train twice a week with one of my circus partners and I also swim a couple times a week plus dance and yoga classes. My last big healthy choice was becoming a vegetarian.
Who or what inspire you?
Different people, their culture, their story and personalities. Also, a good movie, a nice painting, a great book.
Top 3 things that you learnt in the professional world. (Those things that you can't study but you learn with experience).
1. Be a nice person. Be kind to the people you work with, and do not cause drama.
2. Be responsible. If you assume a compromise, do it all the way not half way.
3. Your work has to always be rewarded in some way.
Any tips to manage the ups and downs of the profession
Give yourself some time and know that everything will pass. Ups and downs are very normal in this profession, the same way bad things come, they also go. It is important to be surrounded by people who love you and care about you.
Favorite Musical Theater Show
Rent and Cats.
TIGROU doesn't have a fixed schedule currently but you can book the show for private events and also you can search for future available dates Here. If you would like a sneak pick of the show take a look at the TRAILER.
Photo Credit: Machado for Innovacirco.