Door Shakespeare Announces 2023 Summer Season
Learn more about the full season lineup here!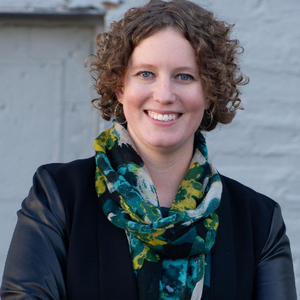 Door Shakespeare has announced its 2023 summer season: William Shakespeare's As You Like It, and The Old Man and the Old Moon, with book, music, and lyrics by PigPen Theatre Company. Door Shakespeare's 27th season runs June 28 through August 27, with shows Monday through Saturday: weekdays at 7:30 and Saturdays at 5:00.
A joyful tale full of poetry, wit, romance, and humor, As You Like it takes us to the Forest of Arden where we follow Rosalind's journey as she searches for family, place, and person. As You Like It appeals to both Shakespeare aficionados and newcomers of all ages with intrigue, romance, music, and comedy.
The Old Man and The Old Moon tells the tale of a man who has kept his post as the sole caretaker of the moon for as long as he or his wife can remember. When she is drawn away by a mysterious melody sparking memories of their shared past, the Old Man must decide between duty and routine, or love and adventure. He chooses the latter, which takes him on a sea-faring epic encompassing storms, battles, leviathans of the deep, and cantankerous ghosts, as well as the fiercest obstacle of all-change.
"The 2023 summer season is full of joy," shares Producing Artistic Director Amy Ensign. "It is a celebration of who we are and the journeys we take to get there. It explores challenges that lead to discovery and a deeper understanding of person and place." Ensign continues, "These stories fit perfectly under the magnificent maple that canopies our stage. I can't wait for poetry and music to fill our little forest here in Baileys Harbor."
Door Shakespeare welcomes two familiar faces to the directing team: Leda Hoffmann and Scott MacKenna Campbell. Hoffman will direct As You Like It, and Campbell will direct The Old Man and The Old Moon.
Leda Hoffmann's work as a director has been seen at Milwaukee Rep, Illinois Shakespeare Festival, Texas Shakespeare Festival, Milwaukee Chamber Theatre, Renaissance Theaterworks, First Folio, The Alchemist Theatre, Max and Louie Productions, Riverside Theater Iowa City, and Luminous Theatre, among others across the country. At Door Shakespeare she directed The Comedy of Errors (2018, 2014), The Tempest (2015), and Romeo and Juliet (2015). Leda is the Artistic Director of the Contemporary American Theatre Company (CATCO) in Columbus, Ohio, where her directing credits include An Iliad, Mr. Burns: a post-electric play, Head Over Heels, INDECENT, and 9 to 5 the musical.
Dr. Scott McKenna Campbell has designed, performed, and taught with Door Shakespeare since its 2017 season and was both the composer and lyricist for last year's The Three Musketeers: An Adventure, With Music; as well as the character of Planchet in the production. Scott earned a Ph.D. in Interdisciplinary Theatre Studies from the University of Wisconsin-Madison, an M.Litt degree in Shakespeare & Performance through the American Shakespeare Center/Mary Baldwin University partnership, and an MA in Arts & Creative Enterprise through the Bolz Center in the Wisconsin School of Business. Offstage, he lectures at the UW-Madison in dramatic literature, theatre, and written composition. He is the principal songwriter for folk band The Rude Sea, and a performer/interpreter of traditional music from Ireland, Scotland, England, and Scandinavia.
Door Shakespeare's 2023 season runs June 28 through August 27, with shows Monday through Saturday, weekdays at 7:30, and Saturdays at 5:00. For more information regarding the 2023 season as well as details on additional events, please visit doorshakespeare.com or call 920.854.7111.
---
Join Team BroadwayWorld
Are you an avid theatergoer in Appleton? We're looking for people like you to share your thoughts and insights with our readers. Team BroadwayWorld members get access to shows to review, conduct interviews with artists, and the opportunity to meet and network with fellow theatre lovers and arts workers.
Interested? Learn more here.
---