THE BEEP TEST Comes to Holden Street Theatre Next Month
Performances run February 21st  – March 5th, 2023.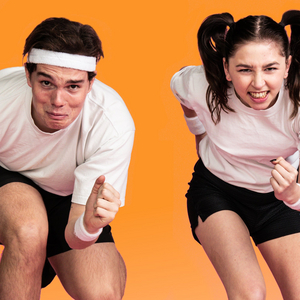 'The Beep Test' is a comedic, fast-paced, over-the-top new Australian musical that dives into the drama and chaos that was school Beep Tests. Fresh from an award winning, sell-out season at Melbourne Fringe, the musical follows four determined students and one far too enthusiastic PE Teacher as they compete for the number one place whatever the cost!
Upcoming musical theatre writers 'Neylon & Peele' are back with their hilarious work 'The Beep Test.' Inspired by their own experiences with the infamous fitness test and complex middle school politics, they are staying true to their mission of creating Australian work that is new, vibrant and one ridiculously good time!
In 2022 the work was awarded the 'Best Performance Ensemble,' and nominated for 'Best Theatre' at Melbourne Fringe. In 2020, it was a finalist for the Martin Sims Award and in 2019 was the winner of the prestigious Julie Michael Cabaret Award. This production is proudly presented with Holden Street Theatres as part of their Adelaide Fringe 2023 Season.
Conor Neylon and Jackson Peele are a passionate, up-and-coming Australian Musical Theatre writing duo who fatefully met in Perth, Western Australia whilst studying at the Western Australian Academy of Performing Arts. They have created four musicals and multiple cabarets and are determined to make the kinds of shows and stories they want to see on the Australian stage!